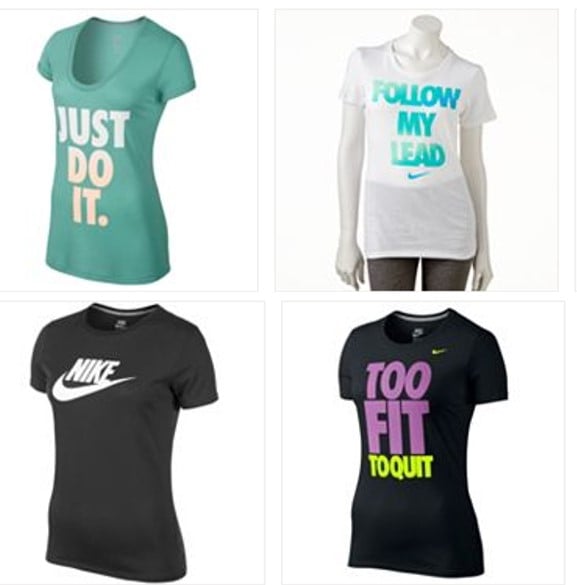 Kohl's has a selection of 10 different Nike Women's Workout Tees on sale for only $10 to $12 each! These are regularly $25 t0 $30 so this is a great discount!
Plus, right now you can save an additional 15% with code HOTSAVINGS at checkout making these only $8.50 – $10.20 each! And if you purchase 5 or more you can get $10 in Kohl's cash for every $50 you spend!
There are some plain tees and some with great motivational phrases such as the iconic "Just Do It" or my favorite "Too Fit to Quit". These are a really great deal and will most likely sell out quickly. Head over here to shop this great sale!
Disclosure: This post contains affiliate links that help support our site with no additional cost to you. See our complete disclosure policy here.