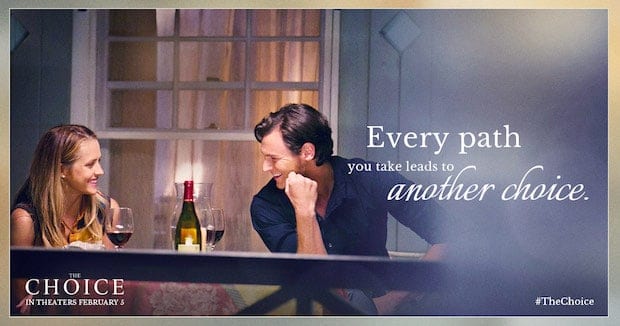 Whether you're a fan of Nicholas Sparks or just a lover of romance in general, it's  time to get ready for the lastest Nicholas Sparks story arriving on the big screen when The Choice hits theaters on February 5th. The film stars Benjamin Walker, Teresa Palmer, Tom Welling, Tom Wilkinson, Alexandra Daddario, and Maggie Grace.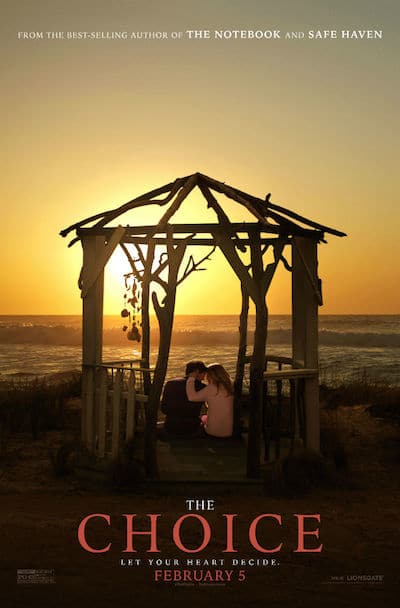 When feisty medical student Gabby Holland moves in next door to perennial ladies' man Travis Shaw, they embark on a surprising romantic journey neither imagined possible. Travis has always believed a serious relationship would cramp his easygoing lifestyle, while Gabby is preparing to settle down with her long-term boyfriend—until an irresistible attraction between the unlikely couple upends both of their well-planned lives. Spanning a decade and tracing the evolution of a love affair that is ultimately tested by life's most defining events, this story features a memorable ensemble of friends and family in Sparks's beloved North Carolina setting, culminating with the question that every couple must ask themselves: how far would you go to keep the hope of love alive?
Check out a clip from the film below. What do you think?
While you're waiting for The Choice to come to a theater near you, you can connect with the movie on their web site, via Facebook and Twitter. Join in with other Nicholas Sparks fans to share your excitement!
Click HERE  to enter the giveaway!