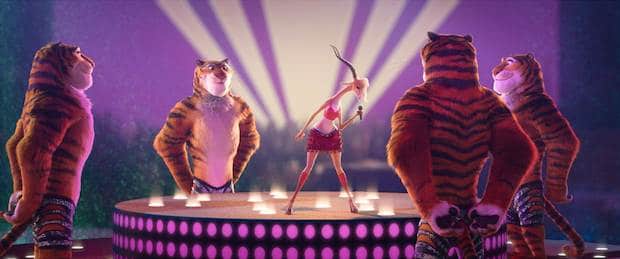 Awesome!! There is a brand new ZOOTOPIA trailer featuring Shakira's 'Try Everything' and it is a FUN one!! I'll let you watch it to judge for yourself, but the reasons I say it's awesome are:
1) It's nice and long at almost 3 minutes so we can get a good feeling about what the movie is actually about (I love when trailers do that.)
2) It features a brand new song from Shakira (love her!) called "Try Everything," written by singer-songwriter Sia and songwriting duo Stargate – look for the single available January 8th.
3) It is SUPER FUNNY! This totally looks like one of those movies that adults will love as much as the kids. I can't wait!
OK – now you can go a head and watch and form your own opinions:
The modern mammal metropolis of Zootopia is a city like no other. Comprised of habitat neighborhoods like ritzy
Sahara Square and frigid Tundratown, it's a melting pot where animals from every environment live together—a
place where no matter what you are, from the biggest elephant to the smallest shrew, you can be anything. But
when rookie Officer Judy Hopps (voice of Ginnifer Goodwin) arrives, she discovers that being the first bunny on a
police force of big, tough animals isn't so easy. Determined to prove herself, she jumps at the opportunity to crack a
case, even if it means partnering with a fast-talking, scam-artist fox, Nick Wilde (voice of Jason Bateman), to solve
the mystery. Walt Disney Animation Studios' "Zootopia," a comedy-adventure directed by Byron Howard ("Tangled,"
"Bolt") and Rich Moore ("Wreck-It Ralph," "The Simpsons") and co-directed by Jared Bush ("Penn Zero: Part-Time
Hero"), opens in theaters on March 4, 2016.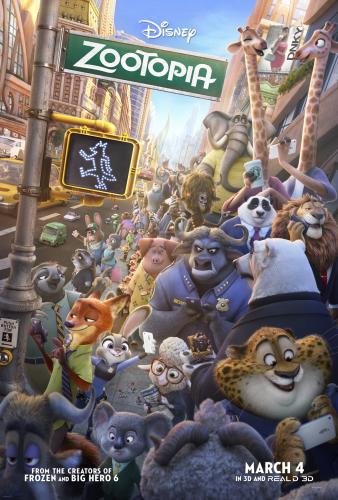 Like ZOOTOPIA on Facebook: https://www.facebook.com/DisneyZootopia  
Follow ZOOTOPIA on Twitter: https://twitter.com/DisneyZootopia   
Follow Disney Animation on Instagram: https://instagram.com/disneyanimation/
Visit Disney Animation on Tumblr: http://disneyanimation.tumblr.com/
Visit the official ZOOTOPIA website here: http://movies.disney.com/zootopia
ZOOTOPIA opens in theatres everywhere on March 4th!