Zhu Zhu Pets have expanded their Zhu-niverse with the addition of new Zhu Zhu Pets Babies! Zhu Zhu Pets are already cute, but shrink them down to baby-size and then you're talking adorable! PLUS, they add a new type of play, allowing your little one to care for the pint-size creatures.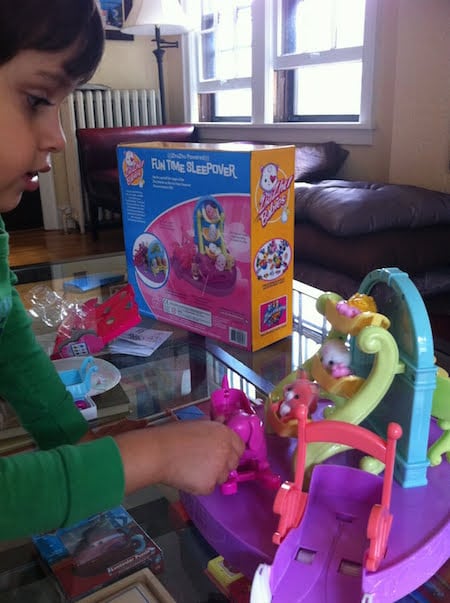 The Zhu Zhu Babies themselves have cute baby names like Baby Cakes, Butter Cheeks, Snuggems and Snickle Fritz. I love that last name because when I was little my German grandpa always called us schnickelfritz. There are also lots of accessories and playsets available for interaction.
Each Zhu Zhu Baby already comes with three teeny-tiny baby items, such as bottles, toys, rattles, etc. You can purchase additional accessories like baby carriages, etc. and you can even dress the Zhu Zhu Babies in extra outfits!
We received the Zhu Zhu Babies Fun Time Sleepover Set, along with an assortment of Zhu Zhu Babies and accessories to play with. Everything was super cute and while the little guy was opening up packages, I put together the Sleepover set.
While it was nice that the pieces just snap together, it was a pain that there were no instructions beyond a picture of what all the pieces were. A few times I was like "huh? where does this go?", especially since I was trying to hurry and get it done.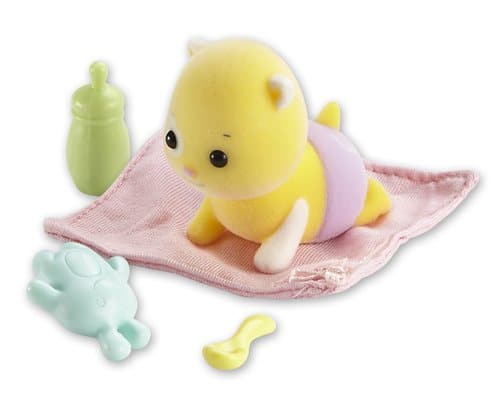 Anyway, once I figured it all out, it was super fun! The playsets don't require batteries, nor do the babies. The playsets are powered by Lullaby Mommy Zhu Zhu Pets, or ANY full-size Zhu Zhu Pet. My nephew has his favorite black and white Zhu Zhu Pet, so it was put into the role of mommy in the nursery – although I always thought he was a boy! Yes, it could have been daddy in the nursery, but he insisted it was the mommy. The power of the big pet rocks the cradles, as well as the puppy rocker.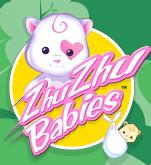 While this may be considered a "girl's toy" and much of the marketing is aimed at little girls, our little guy loved it! He especially liked the accessories and would load all the tiny accessories into the little baby buggy. With so many little pieces and so many different things to do, these toys can offer hours of playtime fun.