This post is sponsored by BabbleBoxx.com.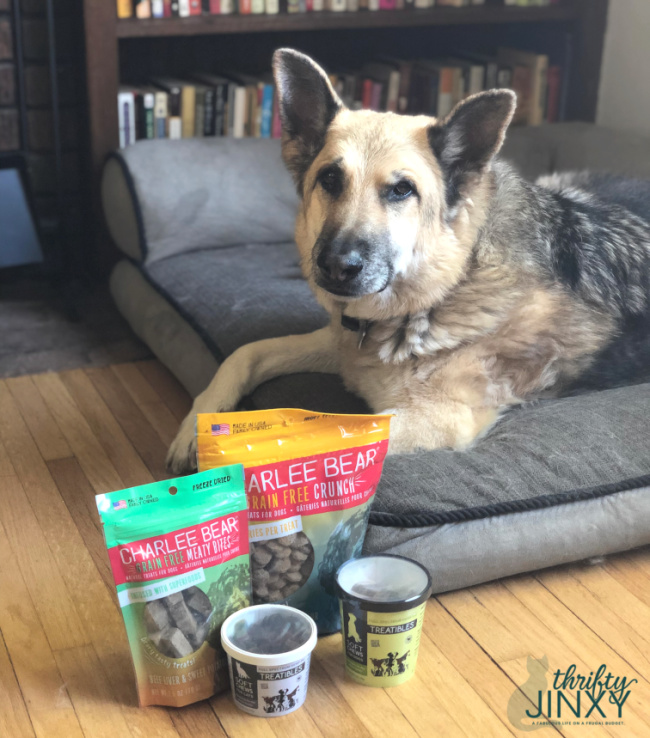 How do you show love to your pets? I think we all have lots of different ways! Even within our own pet family we have different ways we show love to different pets.
Our dog Toby is the easiest. He loves it if we pet him, if we play with him, if we walk with him – basically anything that involves spending time with him. Our girl cats Lucky and Cleo are all about the cuddles. They like it nice, quiet and warm – preferably curled up on our lap and, to show them how much I love them (and just because I like it) that's often where you'll find them. For our cat Sammy, he needs to be entertained or do the entertaining himself. He loves when there is activity and we let him nose around and express his curiosity.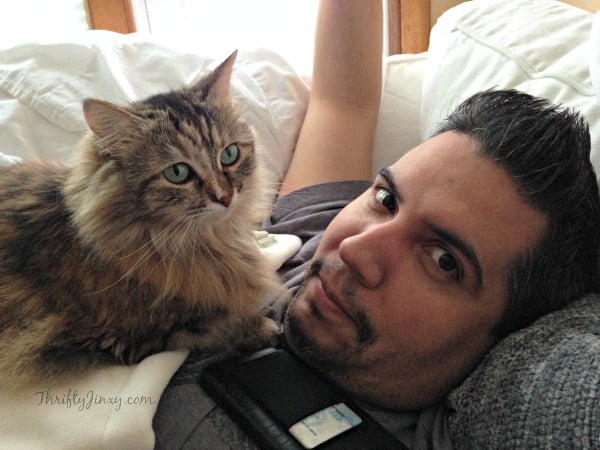 One common way we all show love to our pets is through treats! We have some brand new treats to share for you for both your dog and your cats. It's treat time for everyone!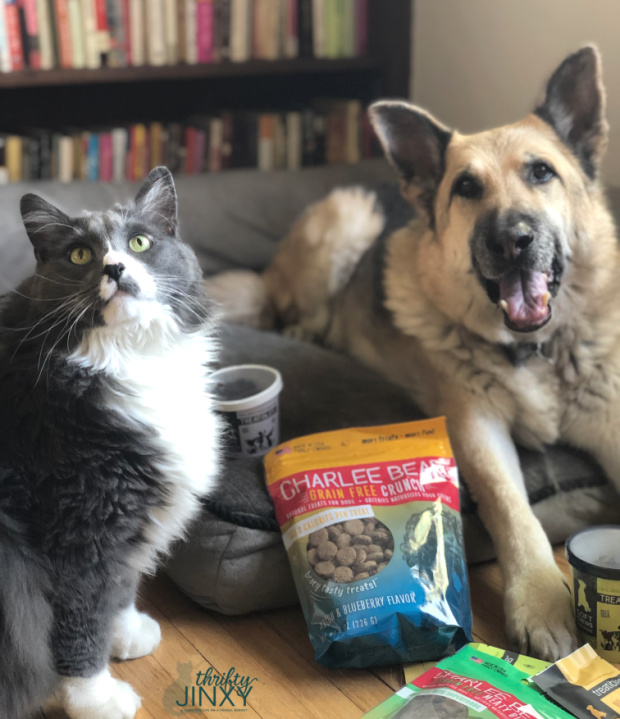 For dogs, we have Grain Free Meaty Bites and Grain Free Crunch from Charlee Bear. Both of these dog treats are grain free and made in the USA. The meaty bites are the very first raw freeze-dried meat treats to be made with real veggies or fruit that you can actually see! You won't find any fillers or soy in these grain free dog treats, just whole food ingredients that are freeze dried to lock in their flavor and nutritional value.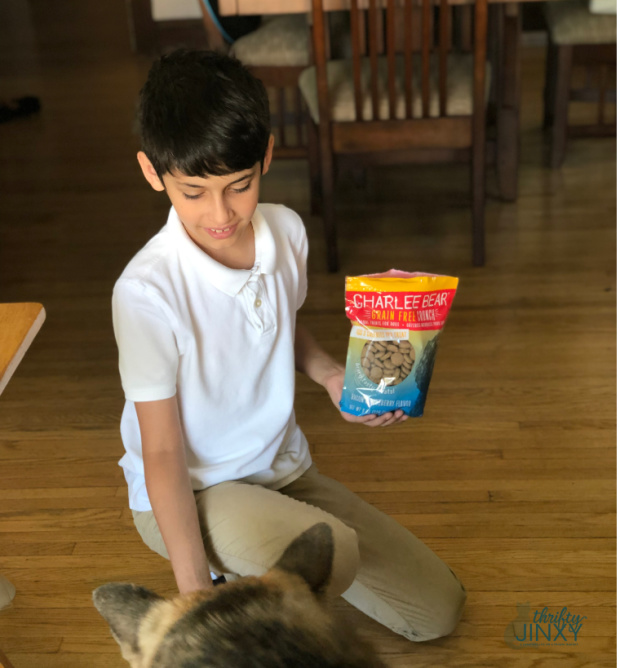 Toby is already a fan of Charlee Bear Grain Free Crunch. Like the Meaty Bites, these treats are also made with protein (available in chicken, turkey or pork varieties) combined with antioxidant-rich fruit and veggies. They're great for walks because they are Pocket Perfect®​ – meaning they won't leave smells or stains by crumbling in your pockets – they stay intact! Another plus is that they're low calorie dog treats at less than 3 calories each!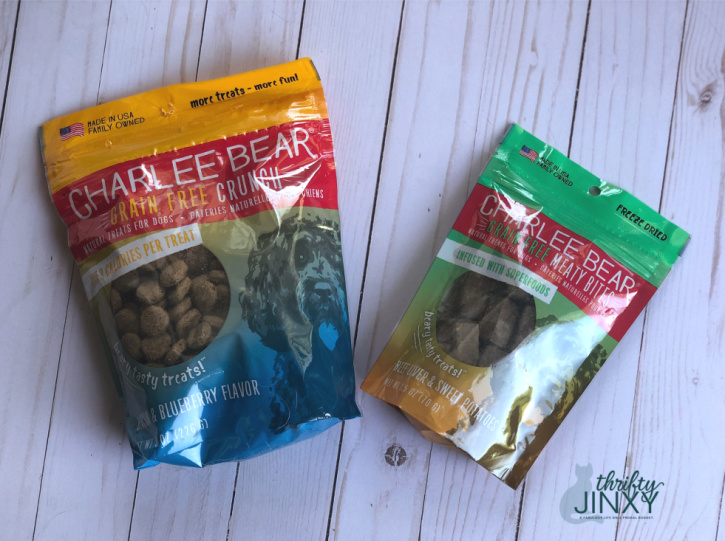 For both dogs AND cats we have CBD Soft Chews Treats from Treatibles. For all these pets, Treatibles can help calm your pet and provide emotional balance. They also offer support for a healthy digestive tract, healthy joints, flexibility, strong immune system and a normal inflammatory response.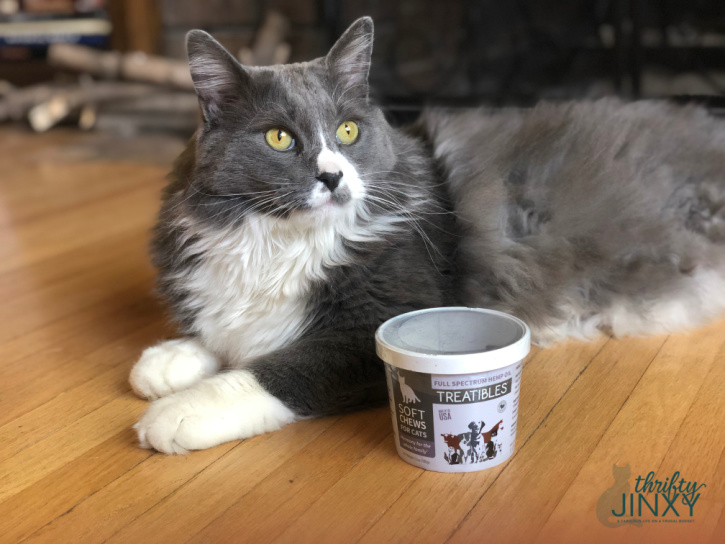 Treatibles are made with a proprietary CBD for pets formula that includes a blend of naturally occurring CBD, supporting cannabinoids, terpenes and other compounds to create a full spectrum hemp oil. The treats are non-​psychoactive, non-toxic and virtually free of THC.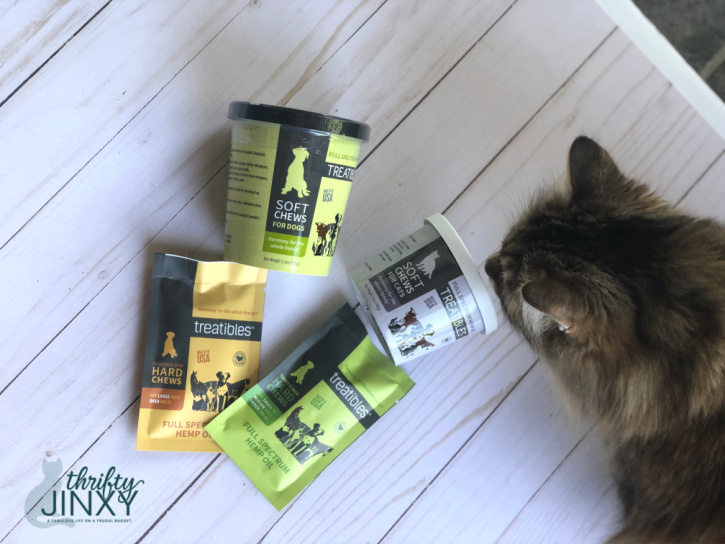 Now through July 31, 2019 you can save 10% off your purchase of Treatibles when you order at Treatibles.com and use code SOFTCHEWBB10 at checkout.