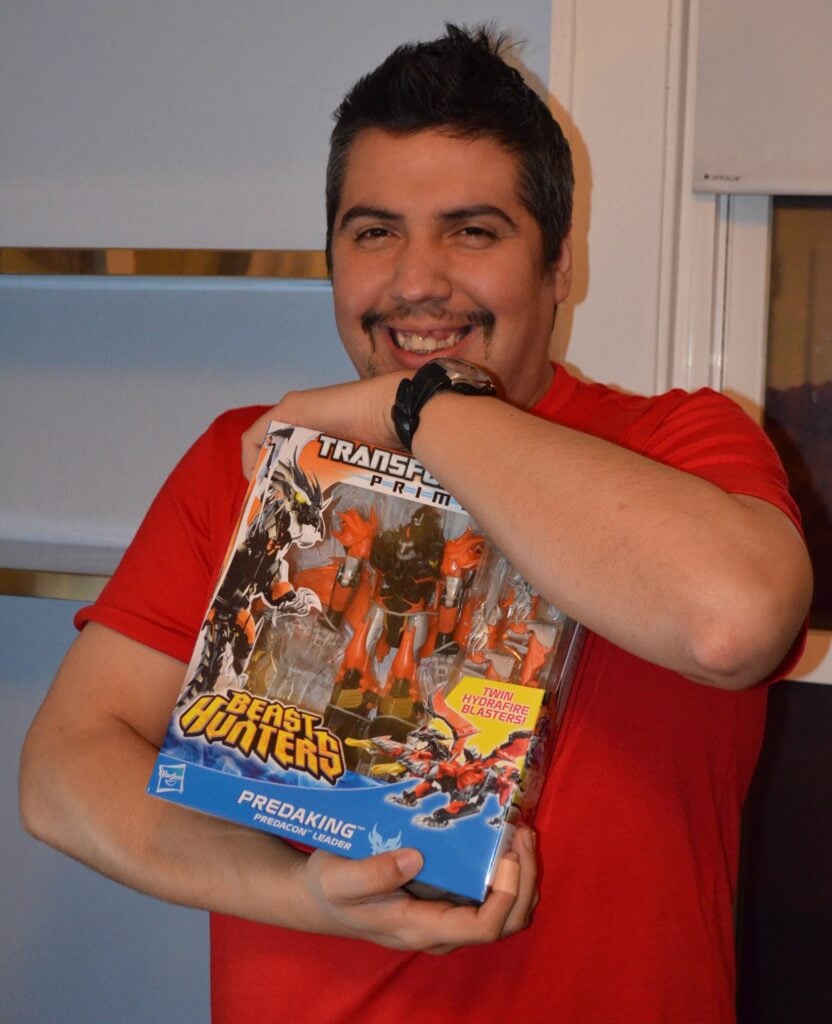 The biggest Transformers fan I know is literally a BIG fan. Yes, this "kid" is my 38-year-old husband! He has loved the Transformers since he was a little kid and has never lost that.
He still has Transformers from when he was a kid and has continued to add to his collection. The big difference now is that he leaves them in the box and displays them – although he has been known to get two of the same toy so that he can play with one and display the other!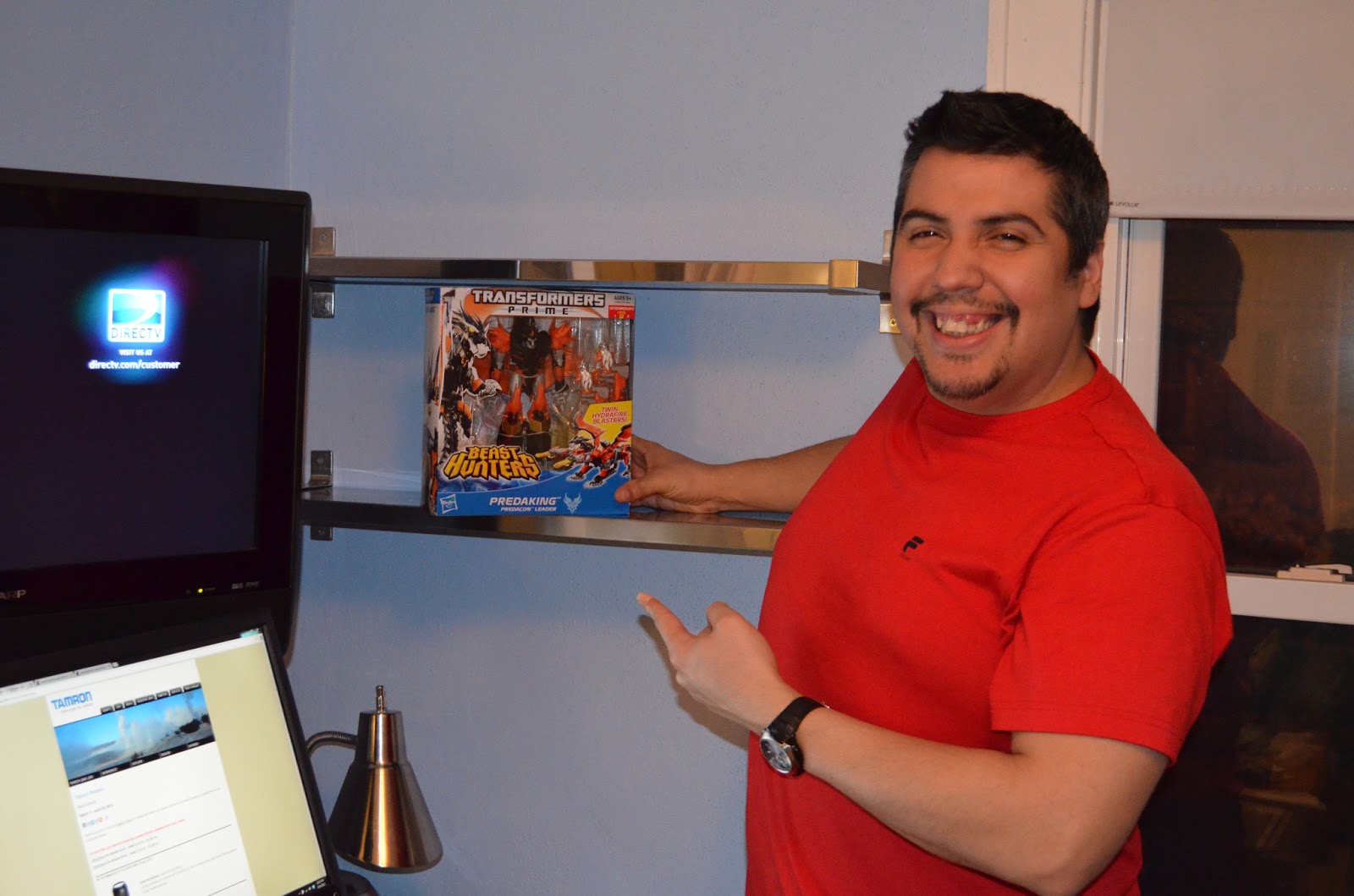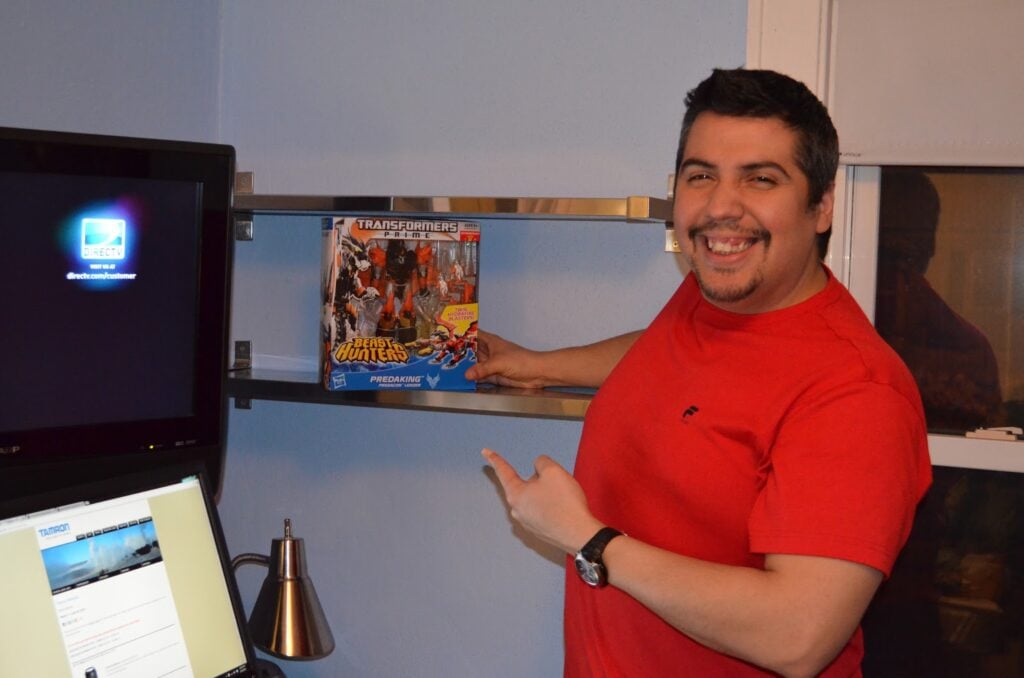 Mario was super excited that we had the opportunity to receive the newest addition to the Transformers line-up from Hasbro. And, since we are in the middle of a move, it is the very first piece of the collection to take it's place on the new office shelves.
Are you wondering what this new addition to the collection is? It's PREDAKING, part of the monstrous makeover of the TRANSFORMERS brand! Based on the third season of the Emmy Award-winning animated series TRANSFORMERS PRIME, TRANSFORMERS PRIME BEAST HUNTERS finds the AUTOBOTS facing off against both the DECEPTICONS and an unprecedented new foe: the dragon-like PREDACONS, led by the spectacular PREDAKING character!
Hasbro's 2013 TRANSFORMERS PRIME product line will be based on the new BEAST HUNTERS story and will feature many of the new PREDACON characters as well as new designs of favorite characters like OPTIMUS PRIME, BUMBLEBEE and more. Kids (and big guys alike) will have the opportunity to play out the new BEAST HUNTERS story across the TRANSFORMERS PRIME action figure line.