We love checking out new tech gadgets around here, so when Everything Tech Gear offered to send us a couple of their latest items, we just had to take a look!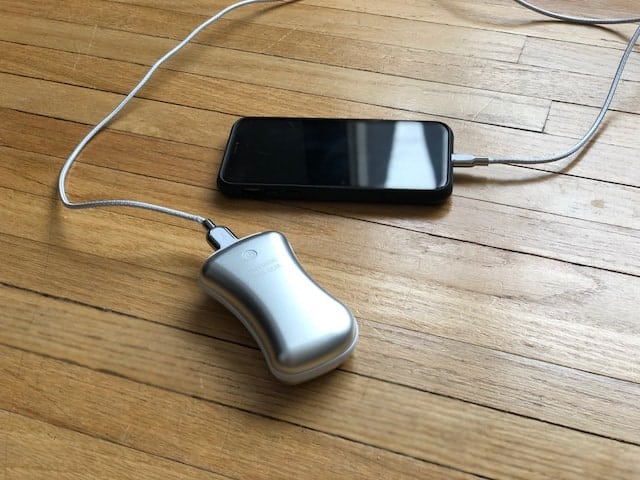 Hand Warmer Portable Phone Charger

First up was this Hand Warmer Portable Phone Charger. This 3 in 1 gadget is even a flashlight too! Living in a cold climate (we just got another 5 inches of snow overnight!) a hand warmer is a great convenience to have on those chilly days. The fact that it also charges my phone makes it even better! I can see it being a great option for hockey moms and other sports parents who have to spend long stretches of time on cold bleachers watching and waiting for their kids!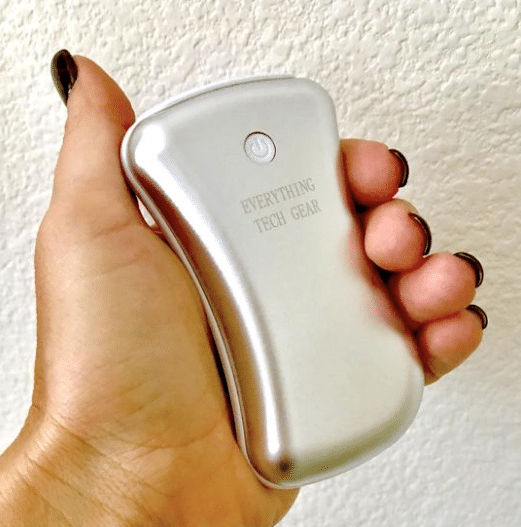 The portable phone charger works as a hand warmer, keeping your USB enabled devices charged while on the go. There are three different heat settings to keep you cozy! That flashlight is a great convenience and safety option too! Multi-functional and conveniently sized, it's a must-have cold-weather portable battery charger!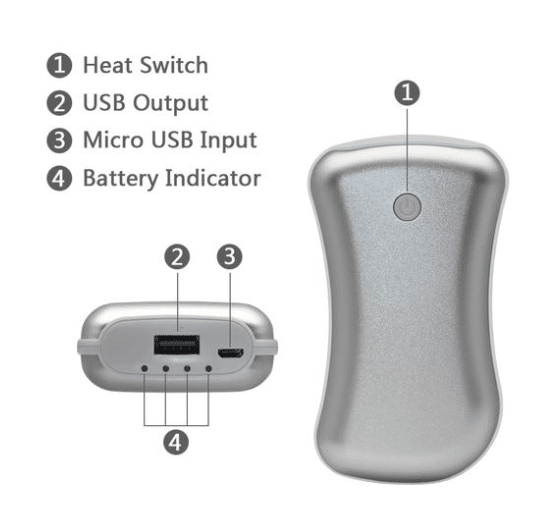 Features:
✓ 5200mAH Charging Capacity!
✓ Ergonomically designed to fit comfortably in hands!
✓ Heats up all around to keep hands warm!
✓ Includes flashlight!
✓ Great for travel and day to day use!
✓  3 Hand Warming Settings to Choose From!
✓ Heats in 30 seconds!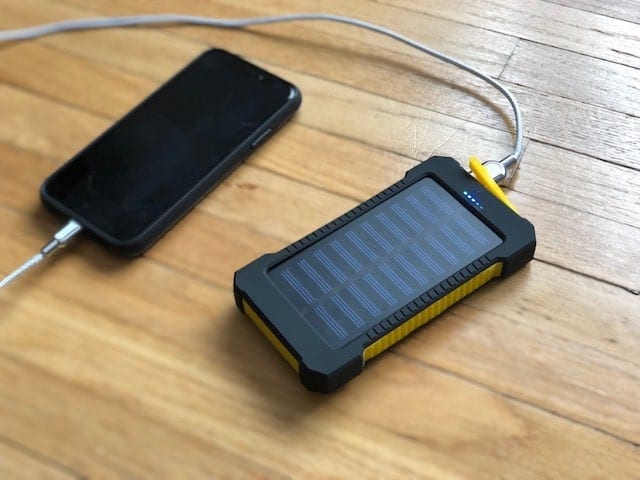 Solar Power Phone Charger

Next up is this awesome Solar Power Phone Charger! The biggest pain about ordinary backup chargers is that you always have to charge them! This one charges itself. Simply clip it to your backpack, belt, or place anywhere with exposure to the direct sun (my desk works great), and it's ready to charge your phone or other devices. It comes with a USB cable, hanger with compass, solar power bank, and also works as a powerful LED flashlight! It provides enough backup power to charge a phone up to 3 times! It's perfect for those who enjoy the outdoors, camping trips, and to keep on hand for emergency situations when the power may be out.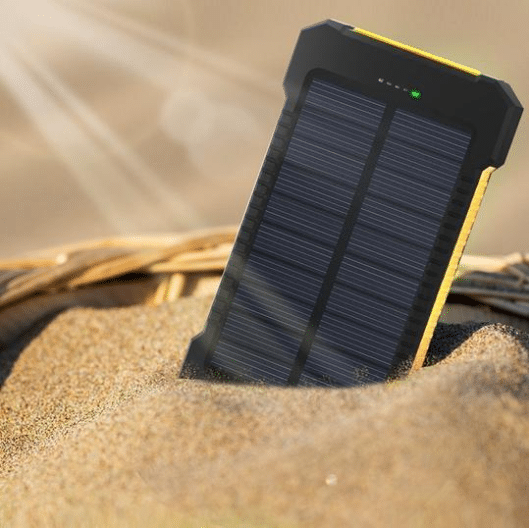 Product Description:
✓  Two ports allow you to charge two devices at the same time.
✓  2.1A charging provides extra fast charging speed.
✓  High quality eco-friendly silicone protects it from rain, dirt and shock/drops.
✓  Equipped with charge protection system.
✓  Compatible with most usb-charged devices, such as for iPhone, for iPad, for iPod, for
Samsung phones, other Android Mobile phones, GoPro cameras, GPS and more.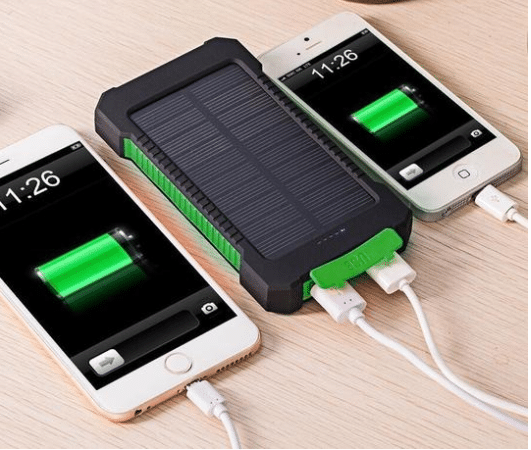 Specifications:
  Lithium-polymer battery with 10000 mAh.
  Solar panel: 2W
  Input: DC 5V 2.0A
  Output1: DC 5.0V 1.0A (Max)
  Output2: DC 5.0V 2.1A (Max)
  The battery indicator: 4-LED indicate
  Dimensions: 16 x 7.9 x 2cm (L x W x T)
Find these tech gadgets and more at Everything Tech Gear!