In just one month it will finally be time to see ROGUE ONE: A STAR WARS STORY in theaters!! I have been patiently waiting for this latest installment all year, but now I am losing my patience, ESPECIALLY since last Friday I had a chance to meet the star of the movie, Felicity Jones, who plays Jyn Erso! She is brilliant and I think she will be SO good in this role.
Check out the new Rogue One: A Star Wars Story featurette video below. It's obvious that we fans are all super excited for Rogue One, so I think it is fun to see how the cast and crew are all so excited to be making the film.
Lucasfilm's ROGUE ONE, which takes place before the events of Star Wars: A New Hope, tells the story of unlikely heroes who have united to steal plans to the dreaded Death Star.
The cast includes Felicity Jones, Diego Luna, Ben Mendelsohn, Donnie Yen, Jiang Wen, Mads Mikkelsen, Alan Tudyk, Riz Ahmed, and Forest Whitaker. ROGUE ONE is directed by Gareth Edwards, produced by Kathleen Kennedy, Allison Shearmur, and Simon Emanuel, executive produced by John Knoll and Jason McGatlin, and co-produced by John Swartz and Kiri Hart.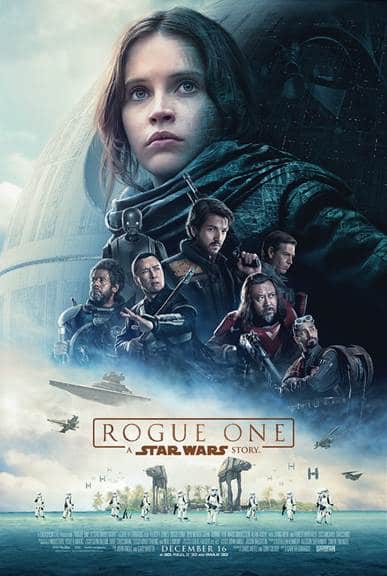 Like STAR WARS on Facebook: http://www.facebook.com/StarWarsMovies  
Follow STAR WARS on Twitter: https://twitter.com/starwars
Follow STAR WARS on Instagram: http://instagram.com/StarWarsMovies 
Follow STAR WARS on YouTube: https://www.youtube.com/user/starwars
Visit the official ROGUE ONE: A STAR WARS STORY website: http://www.starwars.com/films/rogue-one
ROGUE ONE: A STAR WARS STORY arrives in theaters everywhere on December 16th!