Every year I looooove watching Christmas movies on the Hallmark Channel. The only downside is that I get sucked into watching the commercials too and so many of them make me cry! Even when I'm watching those movies on my DVR, the lure of the commercials is just to strong and I watch them and, ultimately, CRY! My theory is that when Hallmark creates their commercials they show several of them to a focus group and place a full box of tissues in the room. If they get through the commercials and the tissue box hasn't been touched, then they go back to the drawing board.
So, since I end up crying at the commercials, I'm pretty happy that now I have the options of watching the Hallmark Channel Christmas movies on DVD. And what's even better is that it's not just last year's movies that are available. The brand new movies that are being played for the first time this season are available for purchase NOW at Walmart! This also makes a great gift-giving option because if you watch a movie on TV that you love, you can buy it as a gift for someone that you know will also enjoy it. Four of the new Hallmark Christmas movies on DVD in the collection are: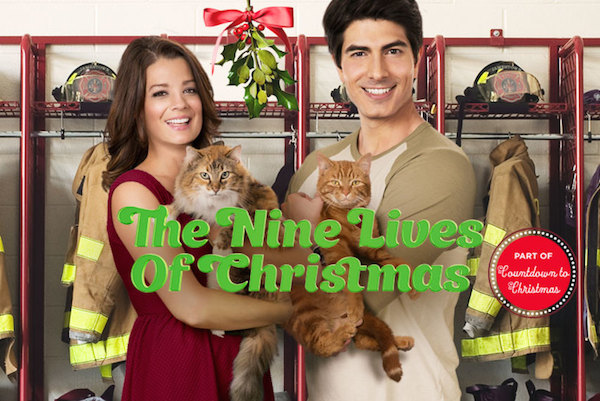 The Nine Lives of Christmas
Fireman Zachary Stone (Routh) is a confirmed bachelor who doesn't believe in love or commitment. When a stray tabby cat named Ambrose shows up at his door, Zachary takes him in and slowly starts to see that a little companionship might not be so bad after all. Zachary's commitment to solitude is further challenged when he meets Marilee (Sustad), an animal lover and veterinary student who teaches Zachary how to care for his new feline roommate. Chemistry immediately develops between the two, but will they find a way together despite themselves?
My Mini Review: I loved this movie! You already know I love cats (i.e. my logo/site name/etc.) so a movie with cats is  no-brainer for me. Although the cats aren't big stars of the movie, the owners are cat-lovers….so how can you not root for them?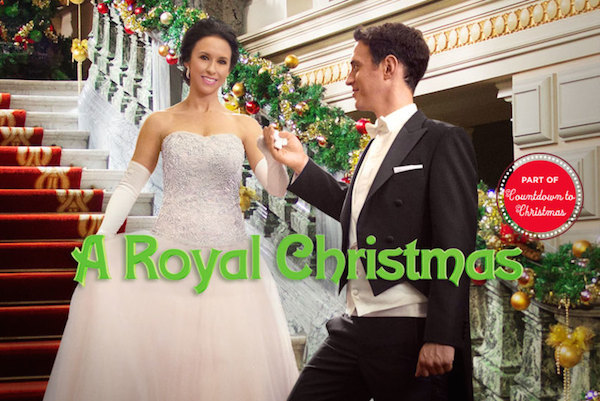 A Royal Christmas
Prince Leopold, heir to the throne of Cordinia, has no ambitions of marrying into royalty after falling in love with Emily Taylor, a humble seamstress from Philadelphia. But the young prince's wishes are challenged by Queen Isadora, Leopold's mother, who has other plans for her son. Stars Lacey Chabert, Stephen Hagan and Jane Seymour.
My Mini Review: I love Jane Seymour and wanted to love this movie, but I only enjoyed it. The story was definitely predictable without even a slight twist to throw us off. But it's still a classic holiday fairytale romance.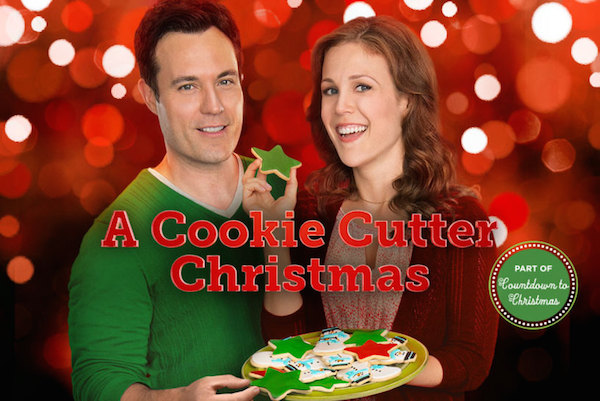 A Cookie Cutter Christmas
Two longtime rivals and elementary school teachers duke it out during the holidays in a Christmas cookie bake-off, but their real feud ignites over a shared interest in a handsome single dad. With both determined to win the prize and the romance, their competitiveness could jeopardize what matters most this Christmas season. Stars Erin Krakow, David Hayd-Jones and Alan Thicke.
No Review Yet: This is up next on the "to watch" list. If you have seen it already, let us know what you think.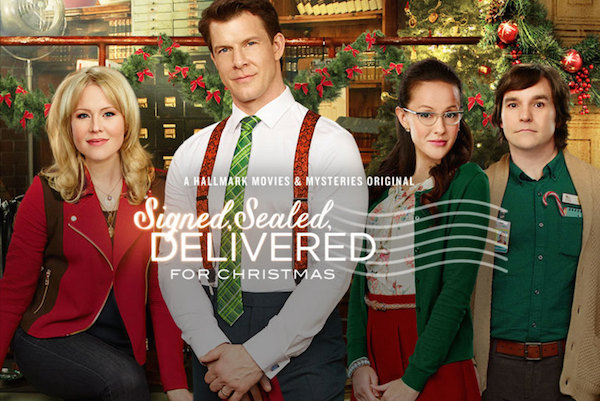 Signed, Sealed, Delivered for Christmas
With a duty to deliver every last letter before Christmas, the beloved quartet of post office detectives—Oliver (Eric Mabius), Shane (Kristin Booth), Rita (Crystal Lowe) and Norman (Geoff Gustafson)—are working around the clock to redirect Santa's mail just as Oliver runs into his former Sunday school teacher (Marion Ross). When they receive an emotional last-minute plea not meant for Saint Nick, but instead written to God, they must delay their own travel plans to make sure one little girl doesn't lose her Christmas joy—something Oliver and Shane are also struggling to find as they each face painful holiday memories. With a little guidance from a mysterious post office volunteer, Jordan (Rob Estes), the Postables are more surprised than anyone to discover they've been a part of more than one miracle on this Christmas Eve.
Also on my "To Watch" List: I didn't realize that this was already a series on The Hallmark Channel. I need to check it out as I was a big fan of Eric Mabius on Ugly Betty.
Reader Giveaway:  One lucky Thrifty Jinxy reader will win all four of these Hallmark Christmas Movies on DVD. To enter, just complete the entry form below by 11:59pm on 12/22/14. Good luck!
Hallmark Christmas Movies on DVD