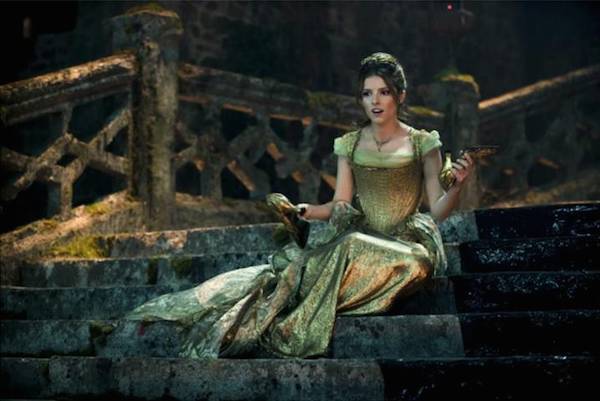 Well, I haven't yet spilled the beans about this yet (unless you saw me tweet about it), but I'm going to LA in less than two weeks for a special Q&A screening of INTO THE WOODS!!! I'm not yet sure who we'll have a chance to interview, but there is a possibility it just might be Anna Kendrick. I'll have lots more to tell you about the trip in the upcoming two weeks, but in the meantime, I want to share this brand new clip from INTO THE WOODS featuring Anna Kendrick singing "On the Steps of the Palace". This movie is going to be so good!!
Like INTO THE WOODS on Facebook: https://www.facebook.com/DisneyIntoTheWoods
Follow INTO THE WOODS on Twitter: https://twitter.com/intothewoods
INTO THE WOODS is rated PG and opens in theaters everywhere on December 25th!