#CentrumVitamins #ad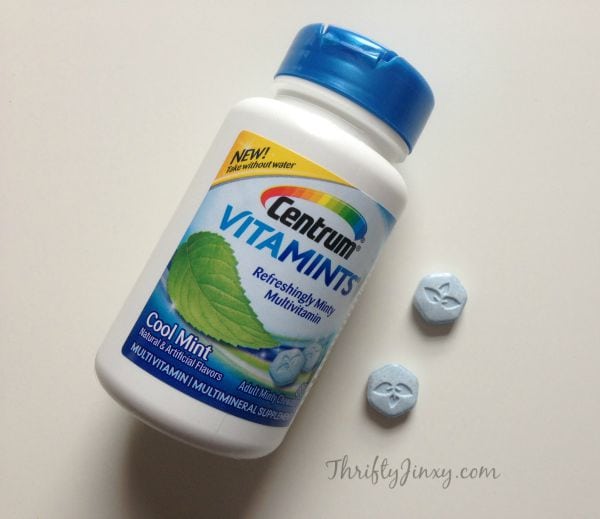 Like most of us, I always keep mints in my purse for after meals or other times when my mouth could use a little burst of minty freshness. Wouldn't it be nice if when you pop those mints to freshen your mouth you could also be getting key nutrients?
Well, that scenario is a reality with new Centrum® VitaMints®! Each of these cute little chewables with a mint leaf design have a yummy, minty Cool Mint flavor and is also a multivitamin. It includes key nutrients—like B Vitamins, and Vitamins C & E— to help fill nutritional gaps and support your energy, immunity and metabolism*.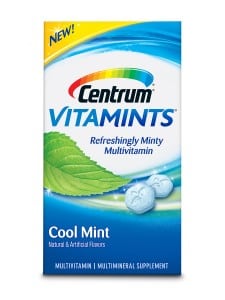 I am liking the flavor of the new Centrum® VitaMints®. They have that sweet minty flavor that reminds me of the little individually wrapped mints they have in a bowl at the checkout counter of some diners and family restaurants. I'm always a bit tempted to grab a few extras to keep in my pocket, but now I don't have to resort to being a petty thief. I can just keep a few Centrum® VitaMints® in my purse.
While I can't quote any scientific studies to prove this, I have often heard that mint can improve your alertness and give you a bit of temporary boost to brain power and problem solving. I know that when I'm in the middle of a busy afternoon of work a bit of mint perks me up. Now I can do that with the Centrum® VitaMints®. Not only will it be a little pick-me-up with the minty taste, but I'll be getting my vitamins in too. It's a great way to be able to take vitamins without needing any food or water to wash them down.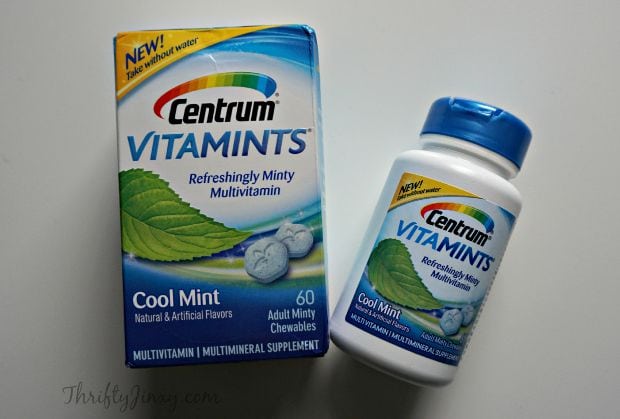 And getting my vitamins every day is something that I, like many Americans, sometimes fail to do. Actually, nine out 10 Americans fall short in getting essential nutrients from food alone. These are some interesting facts from a recent survey from Prevention** that found that more than 75 percent of Americans believe it is fairly easy to get recommended daily amounts of vitamins and minerals by eating a healthy, balanced diet:
Nearly half of those polled are concerned they may not be getting enough of one or more key nutrients.
Among those concerned that they may not be getting enough of one or more key nutrients, 60 percent have not changed their diet in the past year to increase the amount of vitamins and minerals they are consuming.
74% of Americans agree it's a lot easier to eat unhealthy than it is to eat a healthy, balanced diet.
46% of Americans cite lack of time as a reason why they do not eat a healthy, balanced diet.
Now that I'll have Centrum® VitaMints® I know that I will feel much more confident about getting all of my key nutrients each day. And as a bonus I'll be enjoying the nice minty flavor!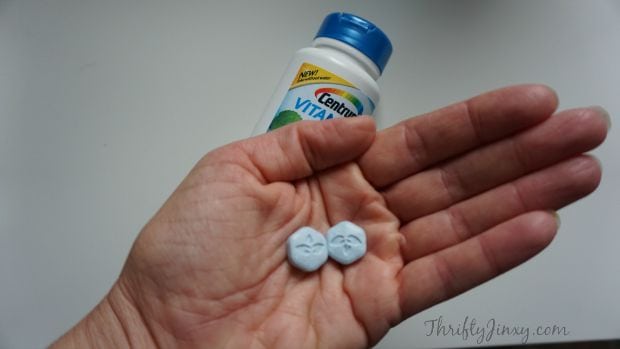 *This statement has not been evaluated by the Food and Drug Administration. This product is not intended to diagnose, treat, cure or prevent any disease.
**Survey Methodology: GfK conducted the survey from October 23 to November 1, 2014, on behalf of Prevention and Centrum®. GfK surveyed a total of 1,006 U.S. adults ages 18+ using the GfK online KnowledgePanel®. The margin of sampling error for this poll is +/- 3.3 percentage points (total sample) and is higher for subgroups.