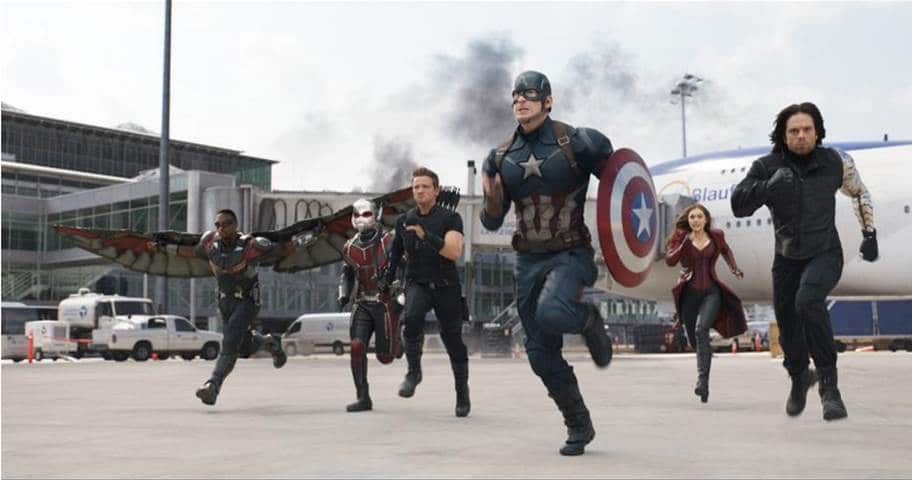 Marvel is always bringing us something new to ooh and aah about and that's the case again with the latest Captain America: Civil War trailer that was just released today! If you're like my hubby, you'll watch it 4 times in a row to catch every detail. But, there is one thing you have no chance of missing if you watch all the way to the end – Spider-Man makes his appearance!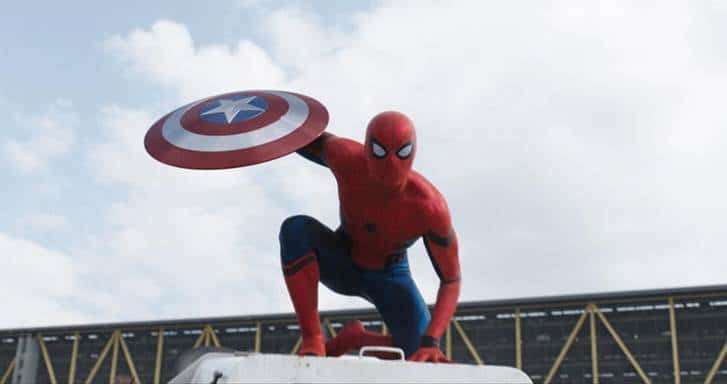 Here is what's happening in the soon-to-be-here Marvel adventure:
"Captain America: Civil War" finds Steve Rogers leading the newly formed team of Avengers in their continued efforts to safeguard humanity. But after another incident involving the Avengers results in collateral damage, political pressure mounts to install a system of accountability, headed by a governing body to oversee and direct the team. The new status quo fractures the Avengers, resulting in twocamps—one led by Steve Rogers and his desire for the Avengers to remain free to defend humanity without government interference, and the other following Tony Stark's surprising decision to support government oversight and accountability.
Marvel's "Captain America: Civil War" stars Chris Evans, Robert Downey Jr., Scarlett Johansson, Sebastian Stan, Anthony Mackie, Don Cheadle, Jeremy Renner, Chadwick Boseman, Paul Bettany, Elizabeth Olsen, Paul Rudd, Emily VanCamp, Frank Grillo and Martin Freeman, with William Hurt and Daniel Brühl.
Anthony & Joe Russo are directing with Kevin Feige producing. Louis D'Esposito, Victoria Alonso, Patricia Whitcher, Nate Moore and Stan Lee are the executive producers. The screenplay is by Christopher Markus & Stephen McFeely.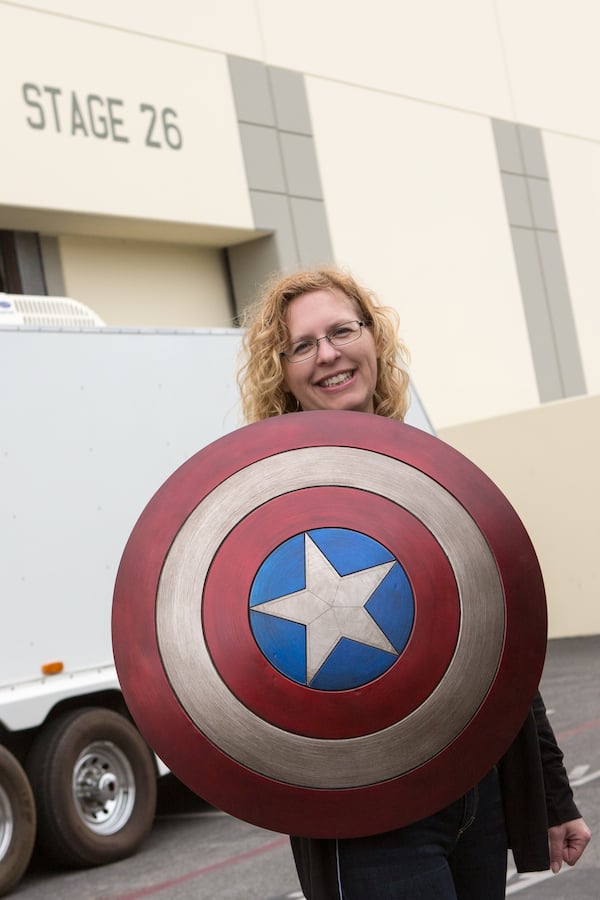 Get ready to pick a side and join the nonstop action playing out on two fronts when Marvel's "Captain America: Civil War" opens in U.S. theaters in just under two months from now. Are you #TeamIronMan or #TeamCap? That is a hard one for me to answer! While I like the character of Iron Man better, I love Chris Evans and also had the chance to meet him (and hold the Captain America shield) so that sways me to his side! I may just have to wait until I see the movie to decide!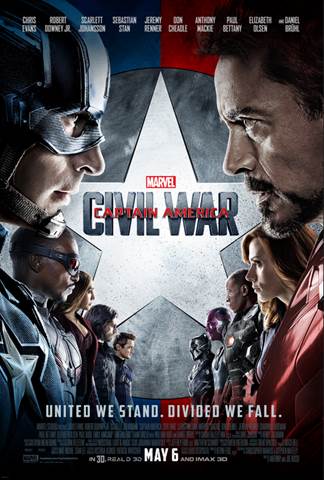 Marvel's CAPTAIN AMERICA: CIVIL WAR is in theatres everywhere on May 6th!
Website and Mobile site: http://marvel.com/captainamerica
Like on Facebook: https://www.facebook.com/CaptainAmerica
Follow on Twitter:  @CaptainAmerica
Instagram: @Marvel