This is a sponsored post written by me on behalf of Purina at Dollar General. All opinions are 100% mine.
My dog Toby is what you might call a reluctant eater. Most dogs I know love to eat and will gobble up their food in a matter of minutes. Toby isn't one of those dogs. Food just isn't his thing. When we visit the pet store or the drive-thru teller at the bank and they offer Toby a treat he will usually ignore it because he doesn't want to be distracted from the excitement of what's going on around him.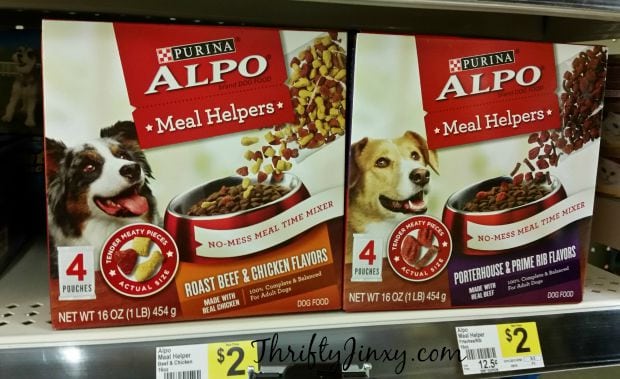 Toby is also very loyal and often won't eat unless both my husband and I are home. This can be a problem when we go on vacation and he stays with my mom or a friend. He will hardly eat anything at all for the first few days. While I know he isn't likely to starve and he really will eat when he's hungry, I often feel like I need to give him some encouragement. I found a new way to do that with Alpo Meal Helpers that I picked up at my local Dollar General.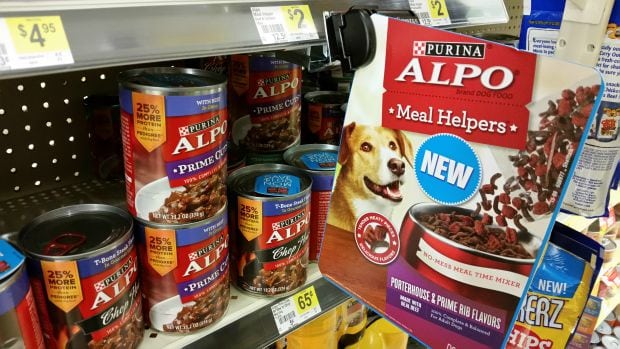 Alpo Meal Helpers are an easy no-mess way to add a little something special to your dog's meal. They have soft, tender pieces that easily mix in with dry dog food. You just slightly reduce the portion of dry food to accommodate for the extra amount.
Toby loves the Alpo Meal Helpers! The very first time I added it to his dog food he ate up the whole bowl at once – – even without Daddy at home! Head on over to check out all the Dollar General Alpo Products.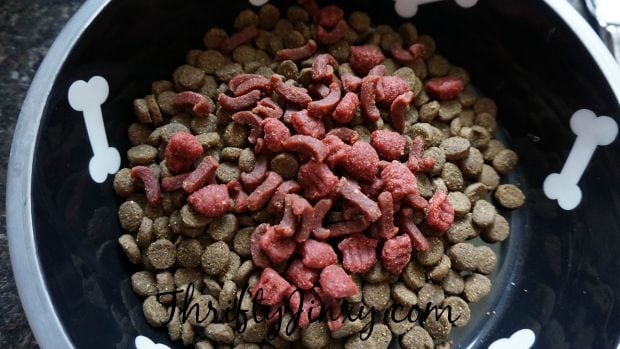 Enter to Win: Has your dog tried Alpo Meal Helpers? You can pick them up at Dollar General and then share an Instagram photo of your dog enjoying it with the hashtag #alpomealhelpers.The photo with the most shares will win an Alpo prize pack with a coupon for a free Alpo Meal Helper & Alpo biscuits plus a $100 Dollar General gift card!