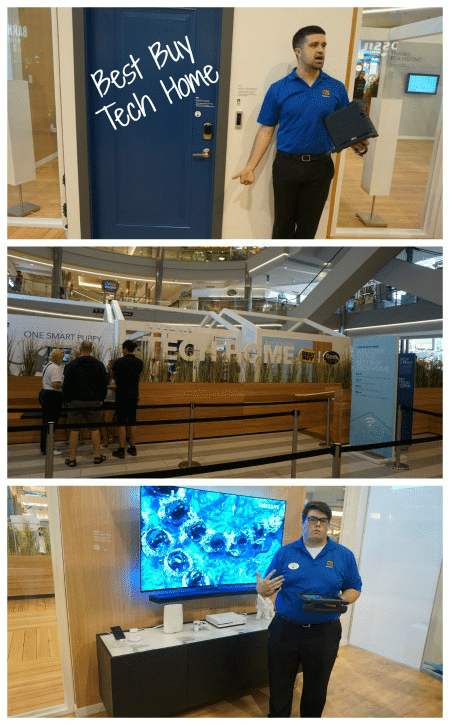 Earlier this week I told you about the Best Buy Tech Home at Mall of America. Is your home a smart home? It's a great chance to get up close and personal to see, feel and experience the latest and greatest smart home technology products in a homelike setting. When I visited the Tech Home last week I learned so much thanks to the Best Buy expert Blue Shirts and Geek Squad Agents on hand to give us demonstrations and answer our questions.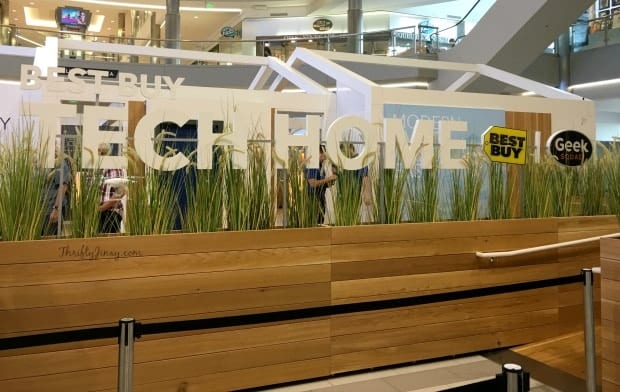 The Tech Home features a BRAND NEW just-revealed-last-week product from NetGear – the Orbi™ Whole Home Wi-Fi System. It is a smart and simple way get high-speed Wi-Fi in every corner of your home. The Orbi uses tri-band Wi-Fi to cover up to 4,000 square feet with strong Wi-Fi signals, ensuring your internet stays fast, no matter how many devices are connected!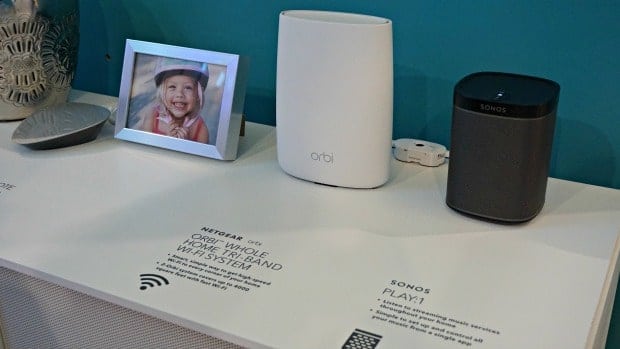 Every device connected to the Orbi gets its own dedicated full-speed Wi-Fi connection, so that those devices can connect at the same time without slowing down the network. And when we're talking devices we're not just talking about our laptops and tablets. There are lots of smart home products that can make your home life more fun, safe, secure and convenient. You will want to connect them all to your Orbi!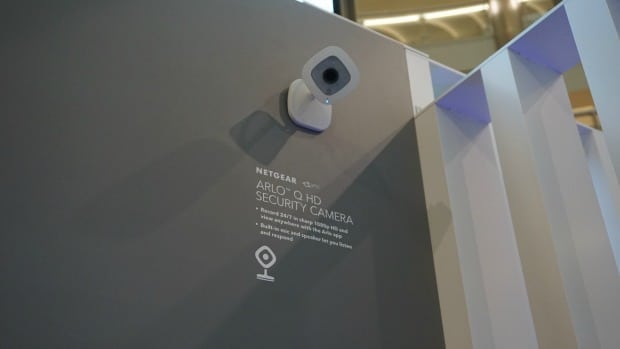 The first device I would want to connect to my Orbi is the NETGEAR – Arlo Q Wi-Fi HD Security Camera as I love the security it can provide. It records 24/7 and you can view the feed from anywhere with the Arlo app right on your smartphone. It even has a built-in microphone and speaker that let you listen and respond. This can be used anywhere inside or outside of your home, but I especially like pointing it right at the front door to be able to see who is on your front step whether you are at home or far away.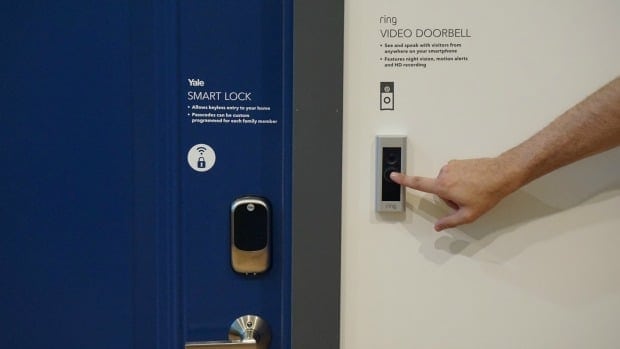 Speaking of the front door there are more devices to connect with your Orbi to provide safety and security, as well as convenience. With the Yale Smart Lock you can have keyless entry to your home via sensor, touchpad or via an app. This is perfect to pair with a ring Video Doorbell that lets you see and speak with visitors at your door – also via your smartphone. So, for example, if UPS shows up and rings your bell when you're not home you will be notified on your smartphone. You can then look and see that it is indeed the UPS guy and unlock the door for him to set the package inside. Once he does, you can tell the lock to lock again, leaving your package inside and safe from theft or the weather and your house safe and locked up.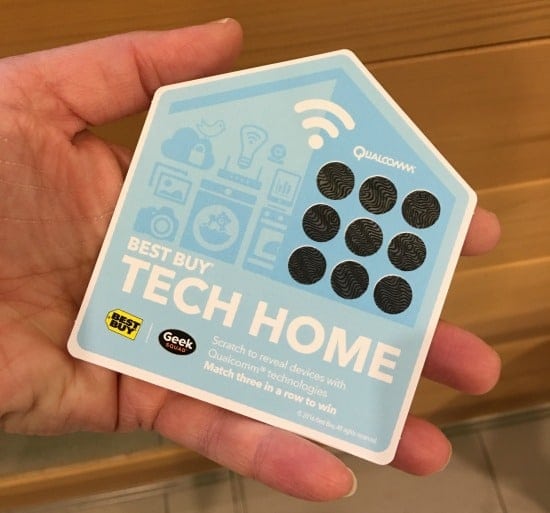 Are you ready to come and visit Tech Home at the Mall of America? It's a great way to spend a morning or evening learning about new tech. You also have some chances to WIN with 2 sweepstakes opportunities at Tech Home:
Come and visit Tech Home at the Mall of America to learn how you could win a $10,000 Best Buy Gift Card, a Samsung SmartThings Smart Home Collection, Samsung Dream Kitchen, and a Samsung 55" SUHD 4K TV and more.
Be one of the first 250 to visit the Tech Home at the Mall of America each day from 8/22-9/17 and you could win one of many prizes made with Qualcomm technologies including Sonos Play:1 speakers, Samsung Gear S2, and more.