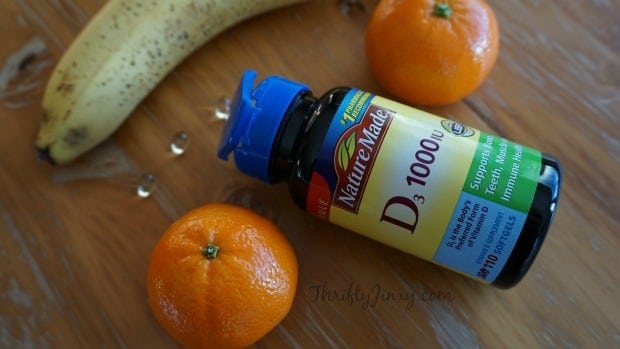 Not too long ago I did a follow-up on the "start of the year fitness goals" – I like the sound of that so much better than resolutions! The beginning of the year started out a bit rough with a long lingering cold and yucky winter weather, but I'm happy to say that the sickness is long gone and the weather is constantly improving. The weekend was pretty cold her in Minnesota, with temperatures below freezing, but today is looking bright and beautiful and tomorrow we may reach 65 degrees!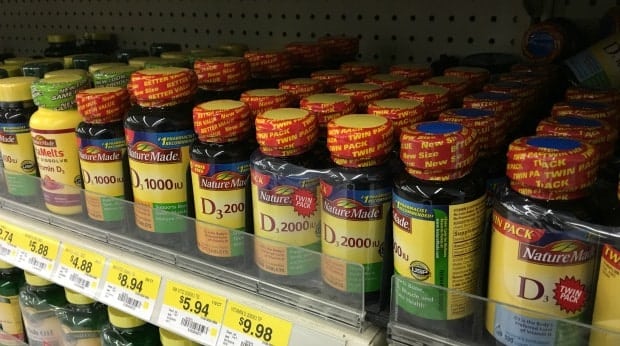 Even though the spring weather makes it easier to get outside and soak up some vitamin D from the sun, there are many of us who still don't get quite what they need each day, which is why my doctor recommended that I supplement it. That's where Nature Made vitamins, which I can buy at Walmart for a low price, come in for me. The Vitamin D3, which is what Nature Made puts in their vitamin D supplements, is our body's preferred form of vitamin D. I learned that Vitamin D3 is more effective than vitamin D2 at raising and maintaining adequate levels of vitamin D in the body.† That's good to know! And I'm happy to choose Nature Made because it's is the #1 best-selling brand in the nation for quality vitamins, minerals and supplements* for use in helping support nutritional gaps. Plus, pharmacists recommend it too, making Nature Made the #1 Pharmacist recommended supplement brand in 9 categories**.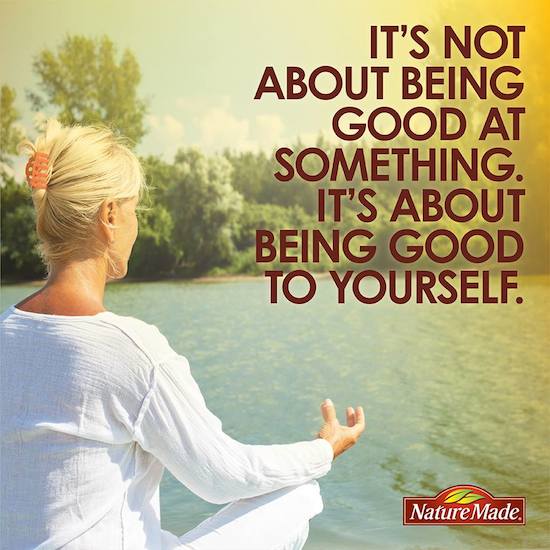 Want to chat health routines and learn about Nature Made's Daily Boost Program? Then join us for the Nature Made Total Wellness Twitter Party:
Date: Tuesday, April 5th at 1 – 2 pm ET
Hashtag: #NatureMade
Moderator: @MomCentral
Focus: We'll chat about the new health routines we have built in 2016 and our goal towards total wellness. Whether taking regular yoga classes or spending time relaxing and reading a book, your total wellness focuses on the body and the mind. Nature Made's Daily Boost program is here to help give inspiration and keep you going with your goals!
Prizes: 2 pre-party winners and 6 party winners will receive a $50 Walmart gift card.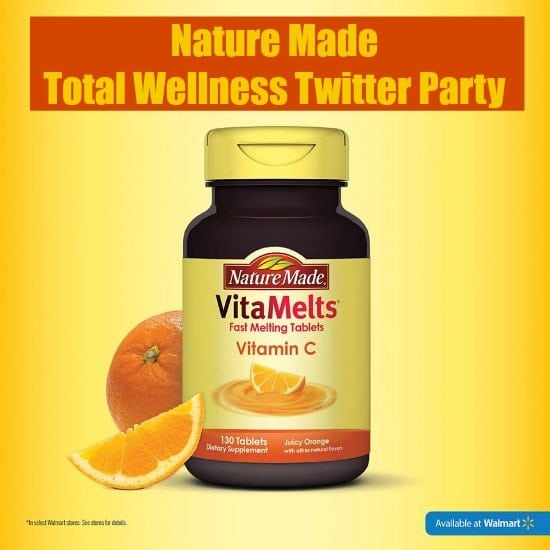 Reader Giveaway: You don't even have to wait until the Twitter Party for a chance to win! You can enter below for a chance to win one of 20 $50 Walmart gift cards, hosted by I-C. Entries close April 12, 2016. Good luck!
NOTE: I-C will randomly select 20 winners from all program entries and will handle fulfillment of the winning prizes.
† These statements have not been evaluated by the Food and Drug Administration. These products are not intended to diagnose, treat, cure or prevent any disease.
*Based in part on data reported by Nielsen through its Scantrack Service for the Vitamins Category for 52-week period ending 1/02/2016, for the xAOC Market. Copyright © 2016 Nielsen.
**Based on US News & World Report – Pharmacy Times Survey, Nature Made is the #1 Pharmacist Recommended Brand in Nine Categories – Letter Vitamins, Omega-3/Fish Oil, Coenzyme Q10, Flax Seed Oil, Herbal Supplements, Cholesterol Management-Natural, Garlic, Diabetic Multivitamins and Mood Health Supplements