This post is brought to you by Chrissy at The Taylor House
Today is National Smores Day and that means that we have an excuse to make and eat all the Smores we want!  Right?!  My kids would definitely agree with this and would take any excuse in the world to load up on chocolate and marshmallow gooey goodness!
I am excited to sharing some of our favorite Smore recipes here at Thrifty Jinxy.  After I started looking through my list of recipes, I realized that I make TONS of desserts themed around Smores and chocolate desserts!  I picked out my top five to share with you today! 
These recipes are all easy to make and delicious to eat!  I'm sure your kids will love them as much as mine did!  Enjoy!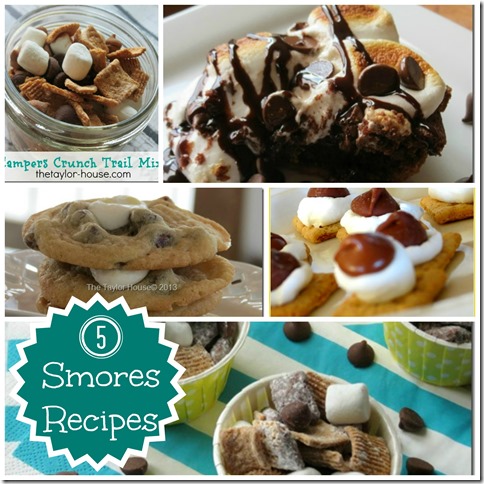 Smores Muddy Buddies – This is a yummy mix of Golden Grahams, Chocolate chips and Muddy Buddies all in one.  The Perfect Smores option for a camp out when you don't have a camp fire!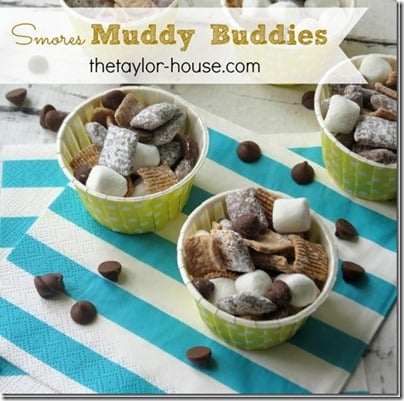 Smores Brownie Pie – This gooey chocolate brownie topped with marshmallow topping and chocolate drizzle is an amazing dessert!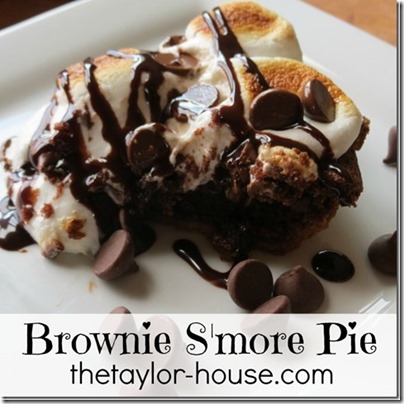 Smores Chocolate Chip Cookies – Our favorite cookie with a Smores twist!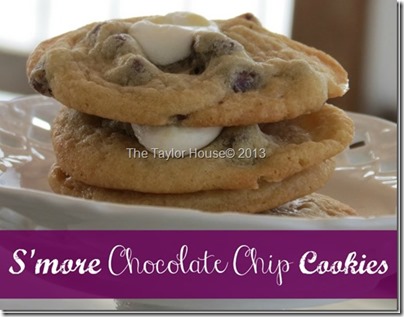 Mini Smore Bites – This little Smore dessert can be made right in your oven with only three simple ingredeints!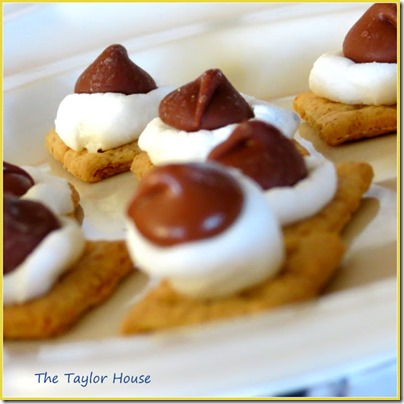 Campers Crunch Trail Mix – Another fun camping treat that you can make without the camp fire!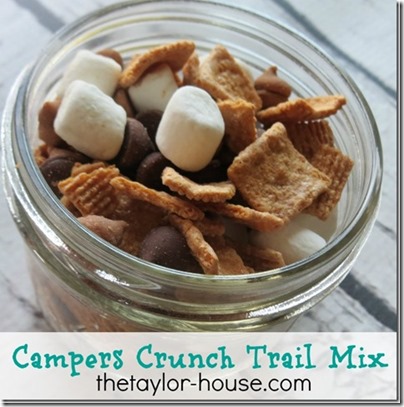 Any of these recipes will satisfy your chocolate craving or give you that Smores fix that you are looking for.  Plus they are all easy to make with simple ingredients that you can find anywhere! 
These are all great desserts that you could serve at your upcoming Labor Day parties and BBQ's that you have planned! 
Did you know that it was National Smores Day?  Did you make any fun new creations for your family and friends?