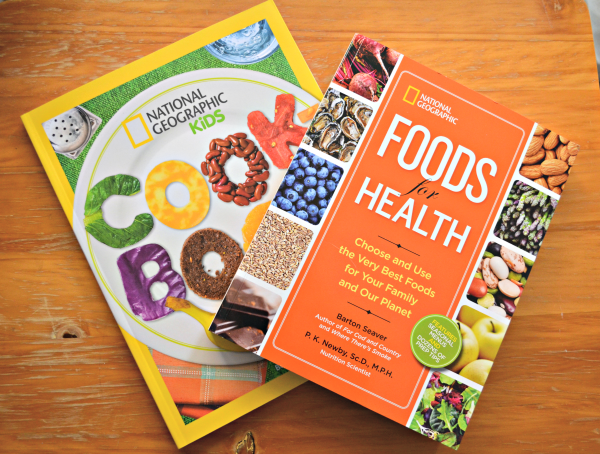 Whether you're a kid or an adult, food can be fascinating. Of course we love to eat it, but there is so much to learn about it as well. National Geographic is making that learning fun for both the little ones in our families and us adults with two brand new books about food: National Geographic Foods for Health and National Geographic Kids Cookbook.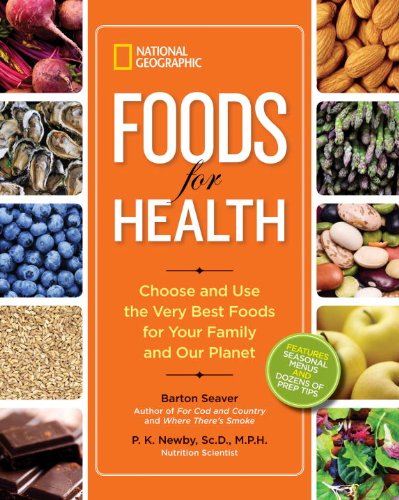 NATIONAL GEOGRAPHIC FOODS FOR HEALTH, written by celebrity chef and National Geographic Fellow Barton Seaver and nutrition scientist Dr. P. K. Newby, spotlights 148 ingredients – fruits, vegetables, proteins, grains, oils, fats, and beverages – that provide huge health and nutritional benefits with the least impact on the environment. The authors show you how to incorporate these foods into your family's daily meals while providing fascinating food facts, colorful cultural history and folklore about each ingredient, and the benefits and impact that they have on the planet as we look to live in a sustainable world.
Featuring invaluable tips, recommendations for food pairings and sample menus, this book is an always-there reference, a useable cooking guide, a handy health manual and an inviting, browsable read.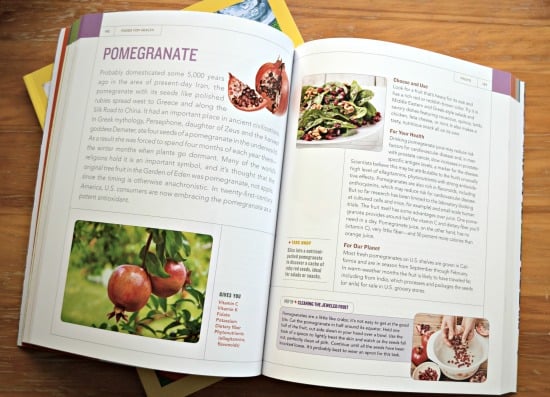 My take – As someone who is always trying to improve the types and quality of food we eat, I find this book very helpful. It is broken down by individual food items, whether they are vegetables, grains, etc and goes into detail for each with the details of the nutritional benefits of each, how to choose the best of the best at the store, suggestions for eating, as well as some fun facts. There are a few foods that aren't currently in our diet that I am going to be investigating further and trying out.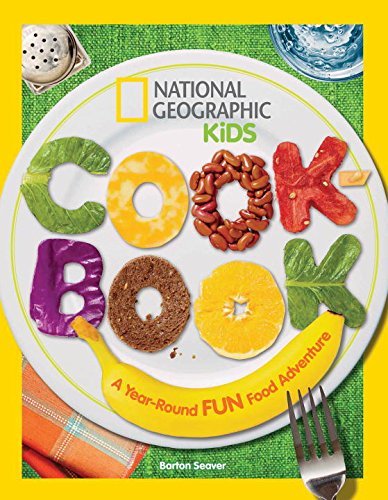 NATIONAL GEOGRAPHIC KIDS COOKBOOK also written by celebrity chef and National Geographic Fellow Barton Seaver contains more than fifty, all-new and yummy recipes, ideas for creative crafts and activities and shows how cooking can be both healthy and fun. Highlights include a pack-your-lunch challenge, fall harvest feasts, festive holiday meals, snow day snacks, how to host a dinner party for friends, preparing a Valentine's Day dinner, writing a family cookbook, and how to plant a kitchen garden or indoor herb garden. The recipes in the book teach kids the basics of cooking while exposing them to foods from other cultures around the world, fun food trivia and activities, green tips for earth-friendly cooking, useful kitchen skills, and even a spotlight entitled "The Anatomy of a Sandwich!"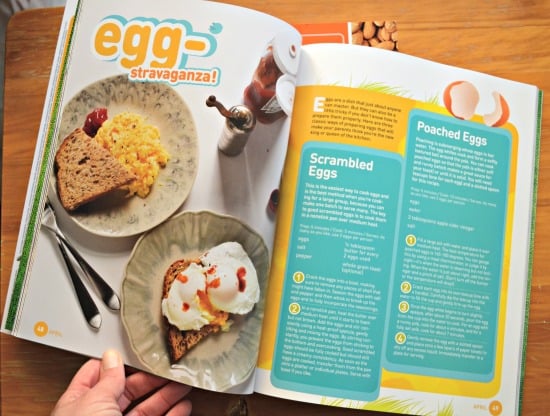 My take – This is a really fun book to get kids interested in and excited about food. Every page is bright and colorful and filled with great photos. Besides all of the information about food and nutrition there are lots of fun recipes with healthy ingredients to get kids in the kitchen and making food, which also makes it much more likely that they will actually eat it! There are also fun craft projects like making a birdbath, a lunchbag and more.
You can also get a glimpse of Chef Barton Seaver, the author of both of these books, in the clip below.
Reader Giveaway: One lucky Thrifty Jinxy reader will win copies of both National Geographic Foods for Health and National Geographic Kids Cookbook. To enter, just complete the entry form below by 11:59pm ET on 11/17/14. Good luck!