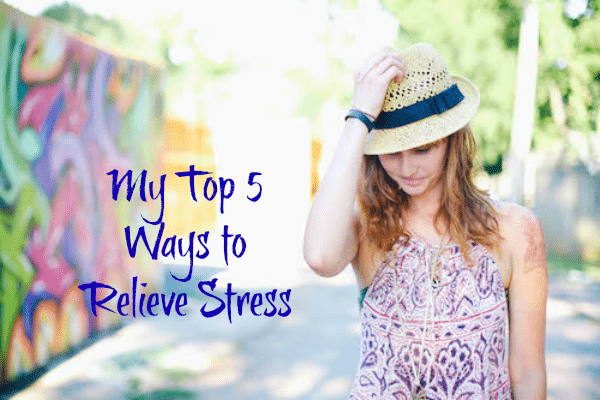 Stress. Stress is a noun meaning "a state of mental or emotional strain or tension resulting from adverse or very demanding circumstances" according to the Merriam-Webster dictionary. Stress comes in all different shapes and sizes. There are good sources of stress and bad sources of stress. Good sources of stress could be an exciting job prospect, planning a wedding, packing for a last minute vacation, or getting ready for a first date. Bad sources of stress could be visiting the hospital unexpectedly, realizing you forgot to pay a bill and have an overdrawn account, running into car problems, or even studying for a midterm. We've all been there, and we'll all be there again. Stress is a part of life, both good and bad, but today I'm here to share my top 5 ways to relieve stress.
#1 – Laughter
One of my favorite ways to combat stress is to laugh, and sometimes it is my body's natural reaction to a stressful situation. You've heard the saying – if you don't laugh, you'll cry – and that is truly how my body processes things sometimes. Recently my family went through an insanely stressful time with an unexpected hospitalization of a loved one. Each day got harder and harder, and the decisions we had to make grew more and more stressful – until every now and then, one of us would just burst out laughing. Some people might have thought we were being insensitive, but the truth of the matter is we were dealing with stress by laughing. According to the Mayo Clinic, laughing stimulates organs such as your heart and laungs, enhances your oxygen intake, aids in muscle relaxation, and gives you an overall relaxed feeling. The next time you're feel the stress, pop in your favorite comedy or ask someone to tell you a joke. Laughter helps!
#2 – Writing and Planning
I'm a writer and planner by nature. I like to know what to expect from day to day, so writing and planning helps me relieve stress. I sit down each Sunday night and write out my plans for the week. I've actually devoted an unhealthy amount of money into stickers and decorations for my favorite day planner just to make this process even more therapeutic 😉 My days don't always go to plan (which is why my "cancelled" and "rescheduled" stickers are so important) but having a general game plan for each day helps me set myself up for success and helps me to stay away from potentially stressful situations. I mark down when bills are due, when withdrawals are coming out, when appointments are set, etc. I also use blank spaces in my day planner to journal about my day or to write about why plans changed, which helps me relieve stress.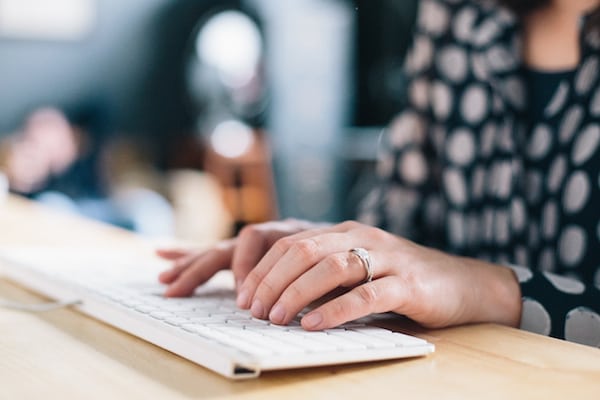 #3 – Shutting Down
Sometimes trying to relieve my stress actually makes me more stressed. I'll start to think about everything I need to do to de-stress and it just snowballs into a terrible situation. Sometimes the best thing that you can do is just unplug and shut down for a bit. Set a timer on your phone for 10 or 15 minutes and then throw your phone (gently) across the room so that you're not tempted to look at it. Tune everything out. Pop in some ocean sounds or music without lyrics and just exist for a while. Breathe in and out. Make a conscious decision to NOT think about anything. If you start to dwell on something, stop, and just listen to the relaxing sounds.
#4 – Physical Exercise
Physical exercise is probably my LEAST favorite form of stress relief, but it DOES work, especially on negative stress. If you find yourself in a stressful situation because of anger or something going wrong, sometimes a long, hard run or an hour on a punching bag really helps to relieve that stress. If your kids are in sports, instead of just watching them play get up and walk around the field. You can cheer them on from 360 degrees that way! Exercise pumps up your endorphins, improves your mood, improves your sleep, and eases your overall stress levels.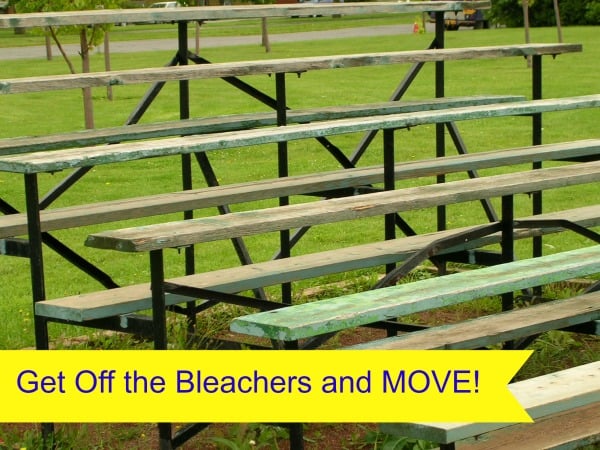 #5 – Natural Stress Relief Aids/Products
Finally, a great way to relieve stress is with the help of natural stress relief aids, such as the products made by RESCUE. I first tried RESCUE products when I was able to score a freebie at a drug store a few years back. I originally tried the RESCUE Pastilles because they were convenient to carry around in my purse and were always close by if I needed to unwind after a stressful meeting or an unusually busy morning at work. RESCUE carries a variety of product, including the RESCUE Pastilles I mentioned above, RESCUE Sleep Liquid Melts, RESCUE Pearls and more. I like RESCUE products because they are gentle and safe and do not have any side effects that could lead to a dependency. They have a variety of products for a variety of uses and lifestyles, and you can easily find them at drug stores nationwide.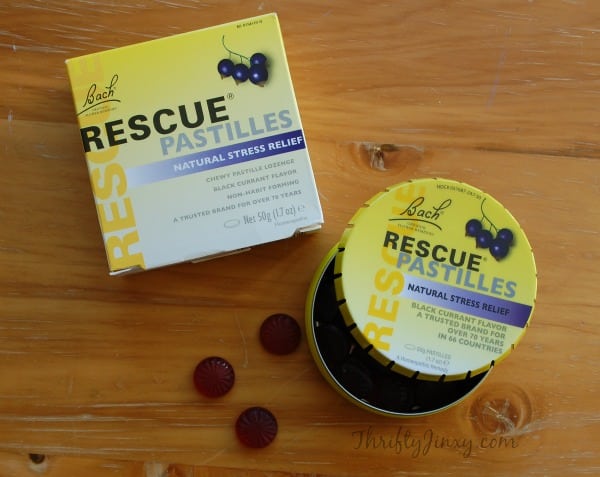 Twitter Party: Join us for the RESCUE "Stress Less. Enjoy More." Twitter Party happening on Wednesday, March 18th at 12pm PT/3pm ET. They will be giving away (6) $50 Visa Gift Cards and (1) Bose® QuietComfort® 20i Acoustic Noise Cancelling® headphones (ARV $299.99). RSVP here: http://clvr.li/1zMkgba.

Coupon & Sweepstakes: Enter the Rescue Stress Less Sweepstakes for a chance to win prizes from Bose and GoPro and you'll also BOGO coupon!
How do YOU relieve stress? Let us know in the comments!
I was selected for this opportunity as a member of Clever Girls and the content and opinions expressed here are all my own.