My very favorite hoodie is this lightweight and incredibly soft hooded sweatshirt that you can get in SO MANY different colors!
It's a fact that I LOVE hoodies! Almost year round I wear one every day and that means I have quite a collections. BUT, there are definitely certain hooded sweatshirts that I like more than others. The soft zippered hoodie I just bought from Jane.com is lightweight, super soft and super cozy. All the things I look for!
(If this hoodie isn't currently available, the link above will show you the other hoodie deals currently available at Jane.)
I bought my sweatshirt in the frosted black color but there are eight other colors available so I plan to order a couple more tonight – most likely the frosted royal and the frosted gray. (Please ignore the no make-up and messy pony tail part of my photo. I just wanted to show you how cozy it is!)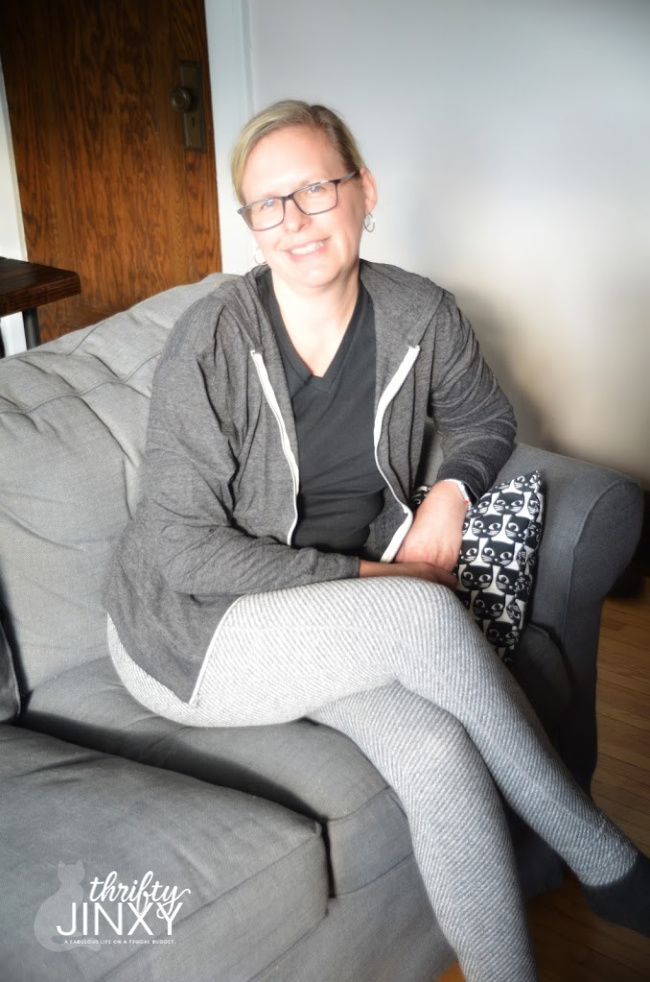 Before ordering mine, I read on the Jane website that these are loose fitting and most people find that ordering their usual size works best for a loose, relaxed fit over a tee or tank. This was exactly accurate. The fit isn't baggy, but it is loose. There is a photo with product measurements you can check for the best fit.
Right now you can get this awesome sweatshirt at Jane.com for only $17.99! Shipping is $3.99 for the first item and $1.99 for each additional item. The stated shipping time is within 3 days and I definitely received mine quickly. You can order HERE.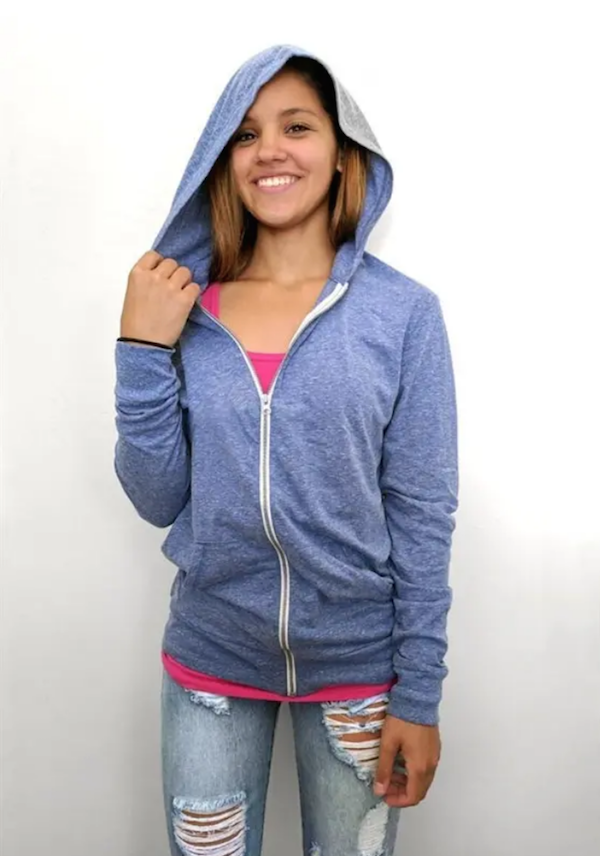 My favorite t-shirt to wear this with is a Madewell Whisper Cotton Tee. They're super cozy and look awesome.