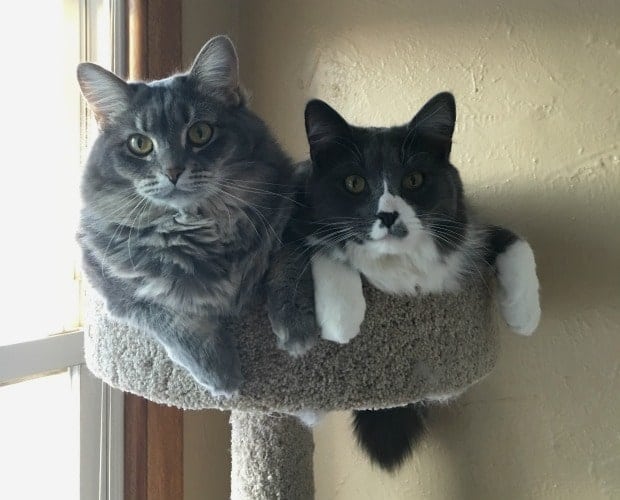 We have been a multiple cat household for a long time and we probably always will be. We started out with one cat, my sweet Crystal. I call her sweet, but should could actually be kind of nasty – but not to me!
Shortly after we were married a friend's cat had kittens and we planned to take one, but then change our minds to take two. One of those two was Jinxy (the namesake of this site) and the other was Peanut. Having two brothers was great. They always had someone to play with or cuddle with and they had each other's backs if Crystal decided to get nasty. (We put a bell on her collar so they always knew when she was coming!)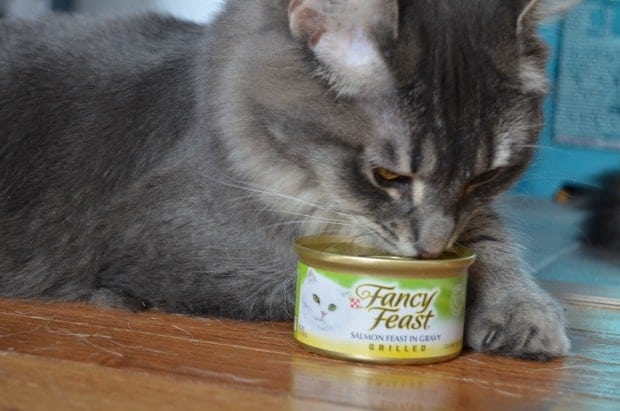 Along the way, we also unexpectedly added Lucky to our troupe. We found her in the woods at my mom's house one Thanksgiving day. Since we lived in New Jersey at the time and Mom lived in Minnesota, our plan was to take her to the shelter. But by the time the shelter was open again the Monday after Thanksgiving, we couldn't bear to give her up and drove her all the way back to New Jersey with us.
Lucky is the only one of the original gang still with us, but now we have Sammy and Cleo our young brother and sister duo and they add LOTS of fun to our family!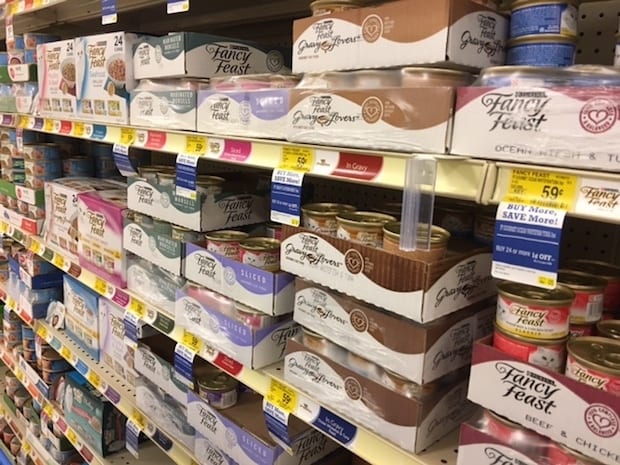 With a multiple pet household, that means the pet expenses are also multiplied. One budget item that can add up to a hefty sum is pet food and pet supplies! With our big dog and three cats we can end up paying a lot for dog food and cat food. It's beneficial to be able to find ways to spend less in that area. There is some good news for cat lovers with new low prices on Fancy Feast and Friskies at PetSmart®. The deals are especially good when you buy 24 or more cans.
Right now at PetSmart you'll find new low prices when you buy 24 or more cans of Fancy Feast or Friskies. You can save by mixing and matching to create your own value pack or you can save when you buy a pre-selected value pack. We like to pick and choose our cans so we can have LOTS of variety for our cats. There are so many different flavors of Fancy Feast and Friskies that they never have to get bored.

For lots more great pet info, be sure to follow PetSmart on Instagram, Twitter and Facebook.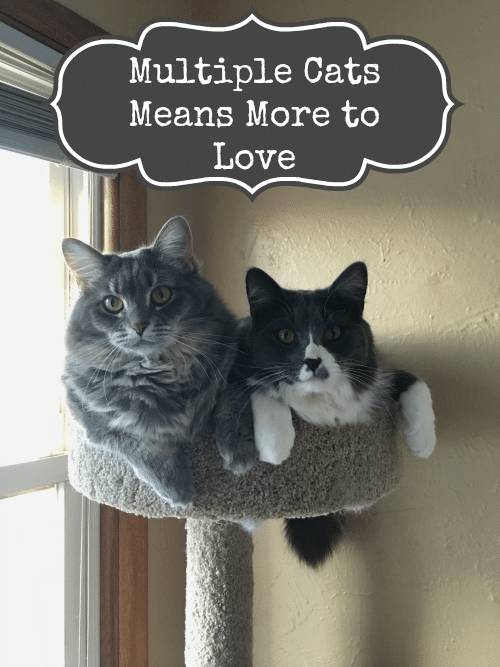 This is a sponsored conversation written by me on behalf of PetSmart to promote New Low Prices on Friskies and Fancy Feast at PetSmart. The opinions and text are all mine.