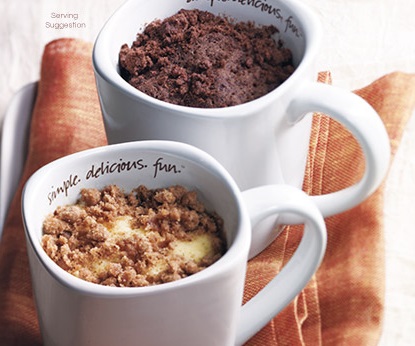 Last month I shared the news with you that I'm excited to be part of Tastefully Simple's new Project Simplicity blogging program. Well, I'm happy to be back again this month to tell you about one of their new gift ideas – My Mug Cake™.
The My Mug Cake from Tastefully Simple is a handy little gift that lets you make a warm, yummy, moist cake in your microwave in just one minute!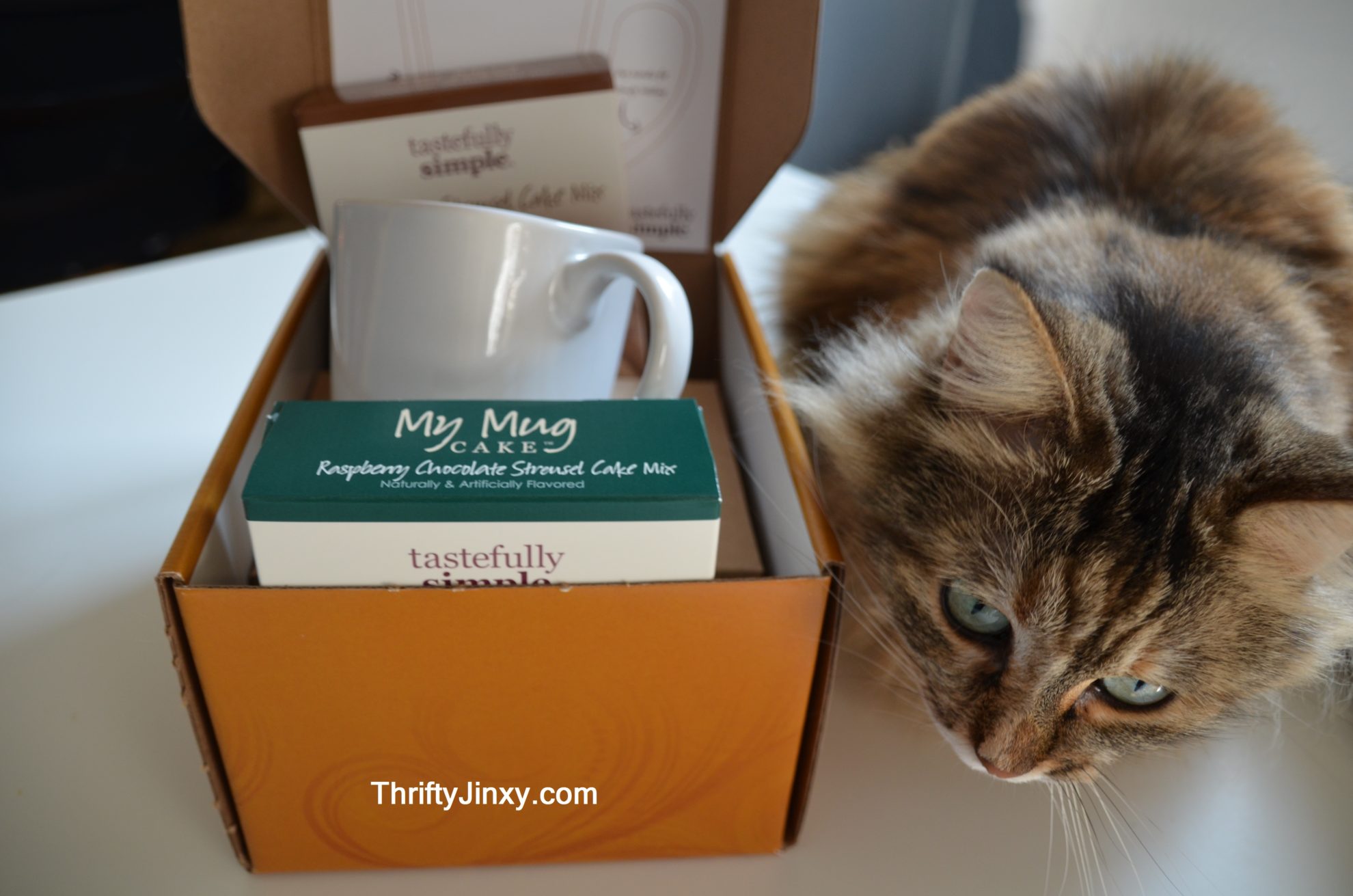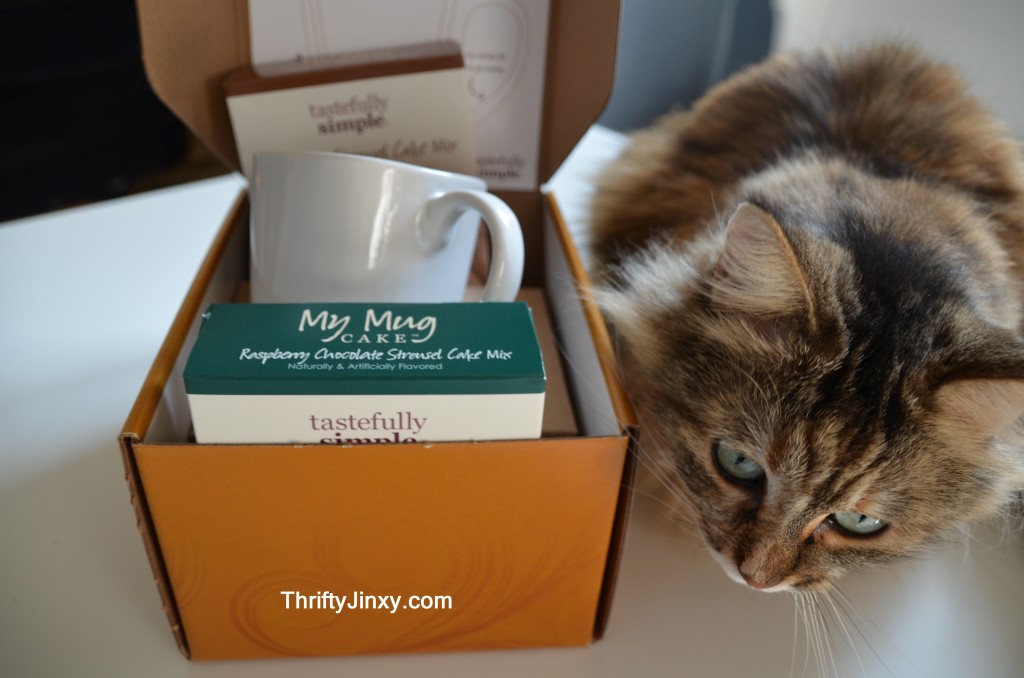 My Mug Cake™ comes packaged with a special mug, along with two cake mixes: Cinnamon Streusel Cake Mix and Raspberry Chocolate Streusel Cake Mix, and easy instructions. (Adorable cat not included!)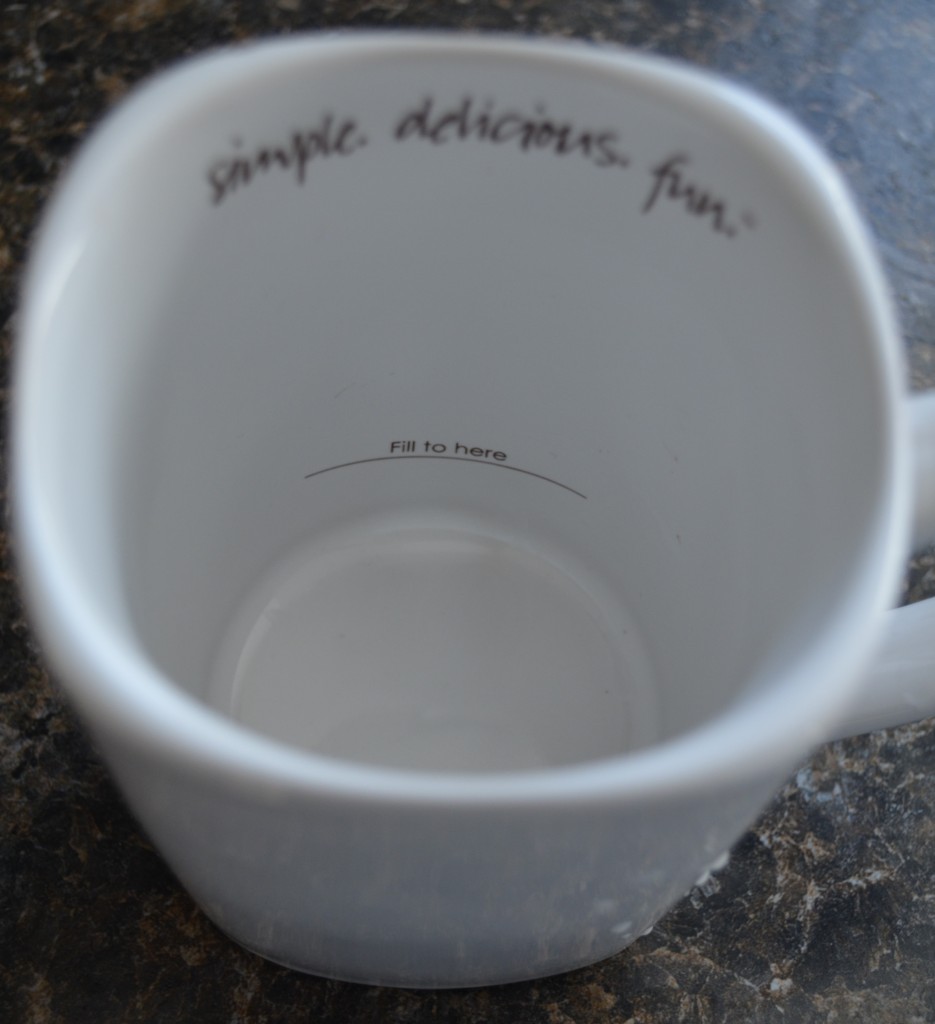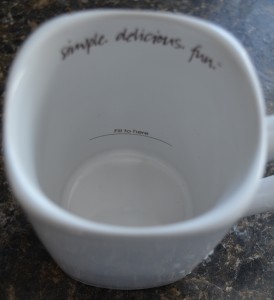 Making the cake is super duper easy. The inside of the mug is marked with a fill line, so you just fill the mug with water to the line as indicated.
Next you add in the contents of packet number one and stir.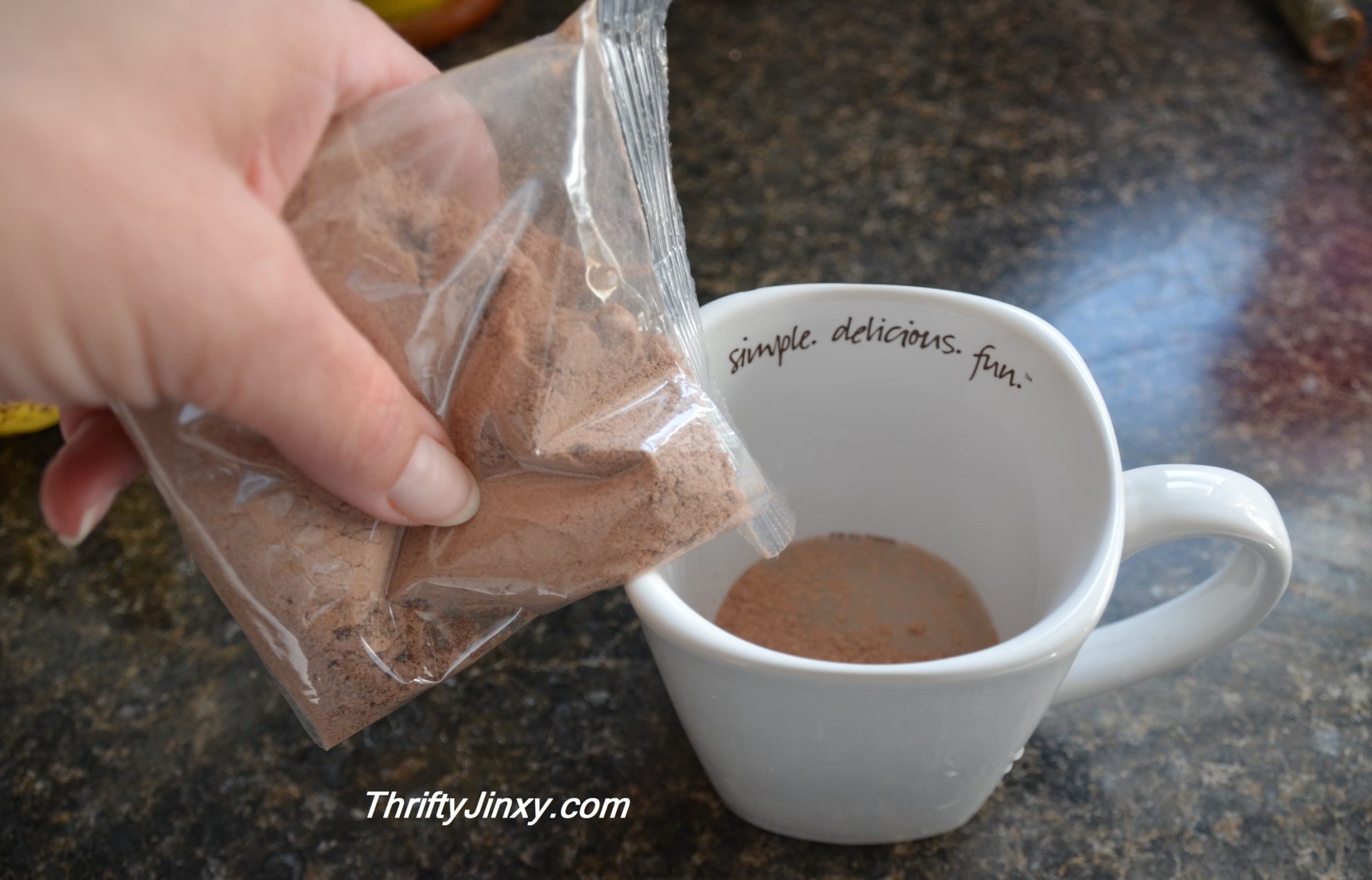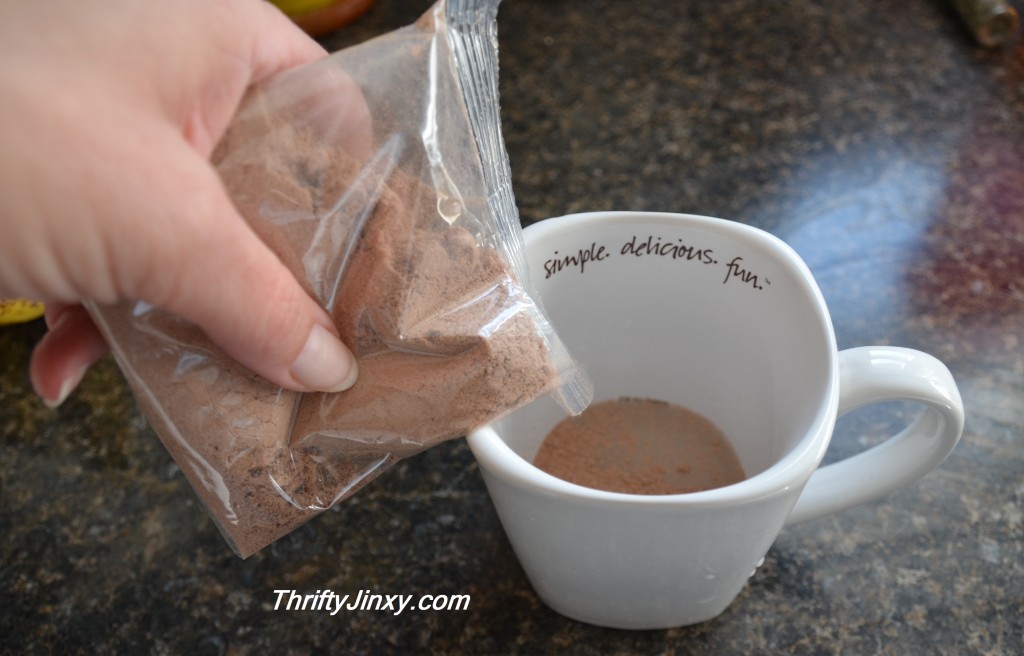 Then all you have to do is sprinkle the contents of packet number 2 on top and microwave for one minute. Once it comes out of the microwave you have to restrain yourself for two whole minutes to let it cool a bit – this two-minute wait is the hardest part!
The cake turned out warm, moist and delicious – just perfect as an afternoon pick-me-up or after dinner dessert for one. It would make a great gift for hard-to-buy-for friends, college students, co-workers at the office and more.
This special item is available for a limited time only, through March 8, 2014.