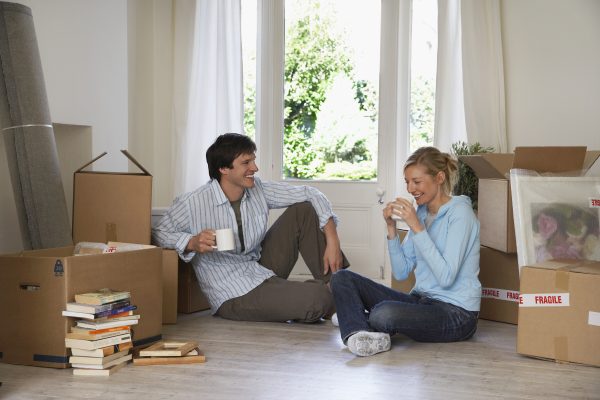 Moving is never fun. While it can be amazing to be in a new house that you love, the actual process of moving is a whole other story. We have moved three times in the last decade and while moving continues to be a chore, it can get easier when you plan ahead – and when you learn from your mistakes!
Making a move easier is a two part situation. There are the things you need to do at your old house and then the things you need to do once you get to the new one. When packing up at your old house, it's important to think ahead to your new house. As your packing your belongings, think about where they will go in the new house. If you know a piece of furniture or other item won't have a place in the new home, don't pack it! Sell or donate it and save yourself the trouble and expense of moving it.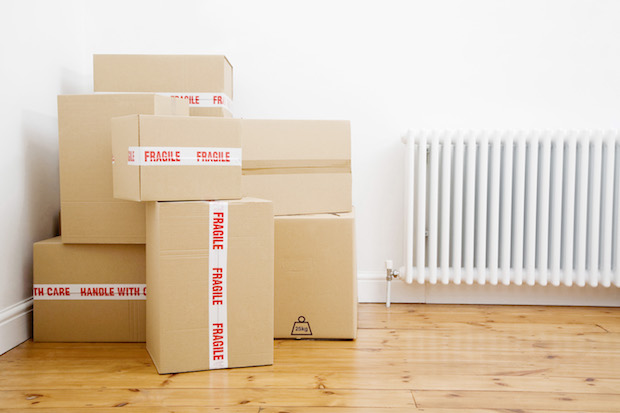 Similarly, when you're boxing up your house contents, box them up in boxes according to the rooms where they will go in your new house and label the boxes with the names of the rooms there. Also be sure to carefully mark boxes of the things you will need right away at your new place and keep them together. When you get to the new house you'll want things like tools to put together furniture, linens to make your beds, and basic bathroom and kitchen items.
Another great tip for new movers – right when you move into a new place is a GREAT time to check and replace things like batteries in smoke detectors or your air filters. That way you can be confident that those things have been checked out AND you can keep a record of when you've taken care of those home maintenance tasks that are often forgotten.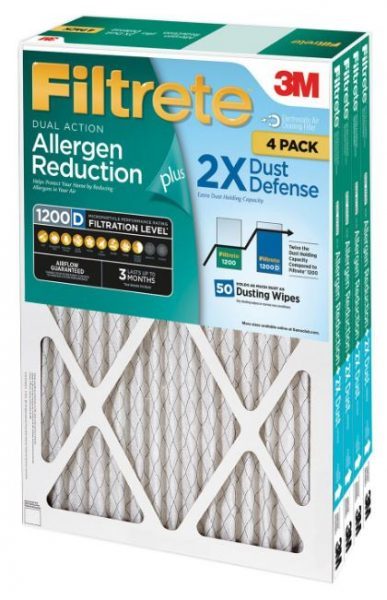 Sam's Club offers great low prices for their members on items that are useful for people who have recently moved, like 3M Filtrete air filters. Whether or not you've recently moved, you can save $8 on 3M Filtrete filters through November 25th with Sam's Club Instant Savings!
Of course, these aren't the only savings you'll get with a Sam's Club membership. If you've moved recently, chances are your pantry and cabinets are a little bare…but there are LOTS of Instant Savings available for everything from toilet paper to peanut butter to body wash. You can sign up for a Sam's Club membership HERE and get to restocking right away!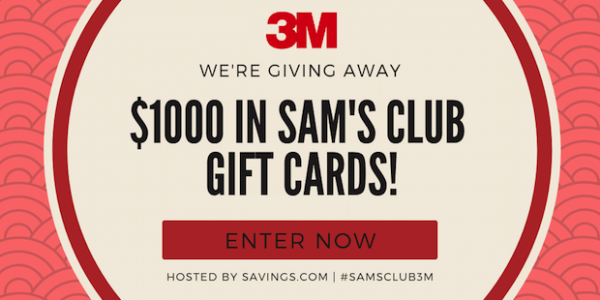 Sam's Club Gift Card Giveaway

Plus, right now Savings.com is giving away $1,000 worth of Sam's Club gift cards! Ten (10) winners will receive a $100 Sam's Club gift card. It's easy to enter the giveaway – just head to the Sam's Club page on Savings.com and submit your email address via the form at the top of the page. The winners will be chosen through a lottery drawing and notified on Monday (11/19) via the email address they used to enter. See complete Official Rules for entry instructions, full prize descriptions, restrictions, and other important details.