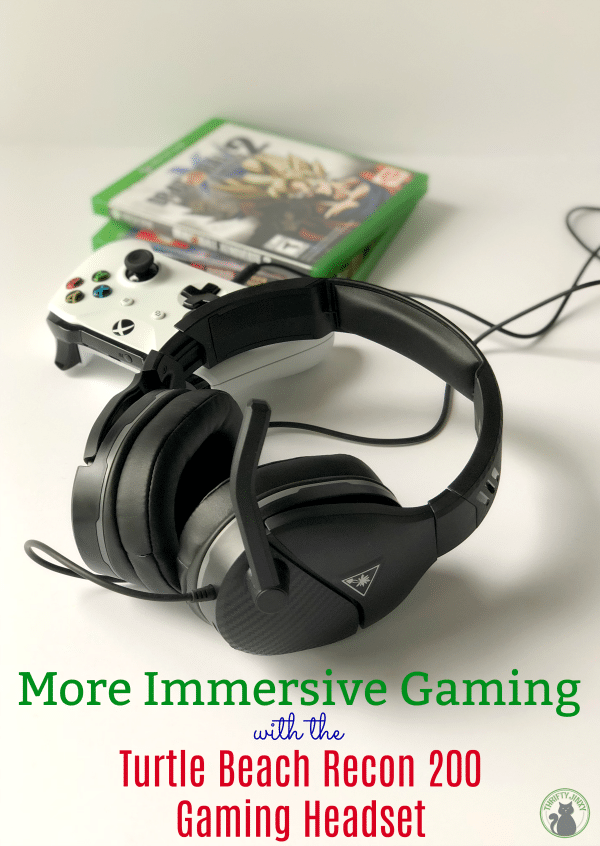 While I love gaming now and then I am definitely not the big gamer in our family. That would be my husband! He loves to play all kinds of games on the Xbox One. And while the variety of games he likes to play might be big, there is one thing in common for all – – he likes to play them LOUD!!
I'm not a fan of hearing loud gaming noises when I'm not playing myself, so I was always bugging him to turn down the volume. He had tried to play with headphones in the past, but was never very crazy about them and less sound made the game less fun. It was a lose-lose situation…. Until now. We recently got the Turtle Beach® Recon 200 gaming headset and it is awesome!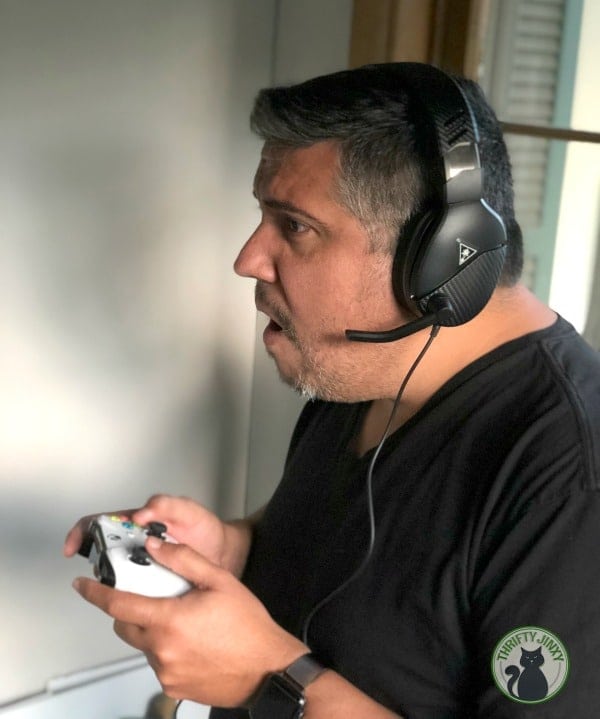 Of course I'm happy that I don't have to hear the gaming noise, but the REAL benefit is that hubby is LOVING the amazing sound from the Recon 200 and how it makes game play all that much more exciting. The headset has powerful amplified audio (so you can listen LOUD) with enhanced bass that makes you really feel immersed in the sound. It sounds so amazing that I feel myself deciding to get back to more gaming myself.
The Recon 200 is compatible with Xbox One or PS4, as well as Nintendo SwitchTM, PC, and mobile devices. We love it with Xbox One because it's optimized to deliver immersive Windows Sonic for Headphones surround sound. That REALLY makes you feel like you are right in the middle of the action!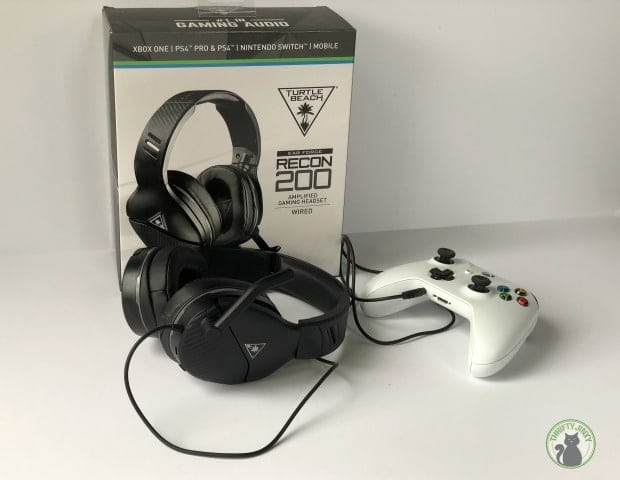 Adding to that "caught in the action" feeling is BASS BOOST, which lets you not just hear the bass, but also feel it. It's so cool!
And besides all those sound qualities the Recon 200 is also comfortable with its lightweight design, metal-reinforced headband, and synthetic leather-wrapped memory foam cushions. I could wear this headset for a looooong time.
Oh, and I can't forget to mention the high-sensitivity flip-to-mute mic for when you're playing in a group – or using with your mobile device. It picks up your voice loud and clear and easily flips up to mute. You can also adjust the volume of your own voice inside the headset so you never have to shout.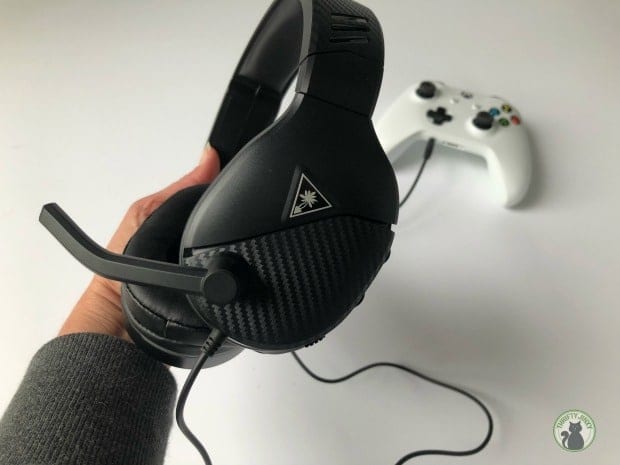 Last, but certainly not least, you can get over 12-hours of gaming time per charge – enough to play all day (or night).
You can find out more at TurtleBeach.com. If you're ready to purchase yours (or get ready for holiday gift-giving) you can buy on Amazon.