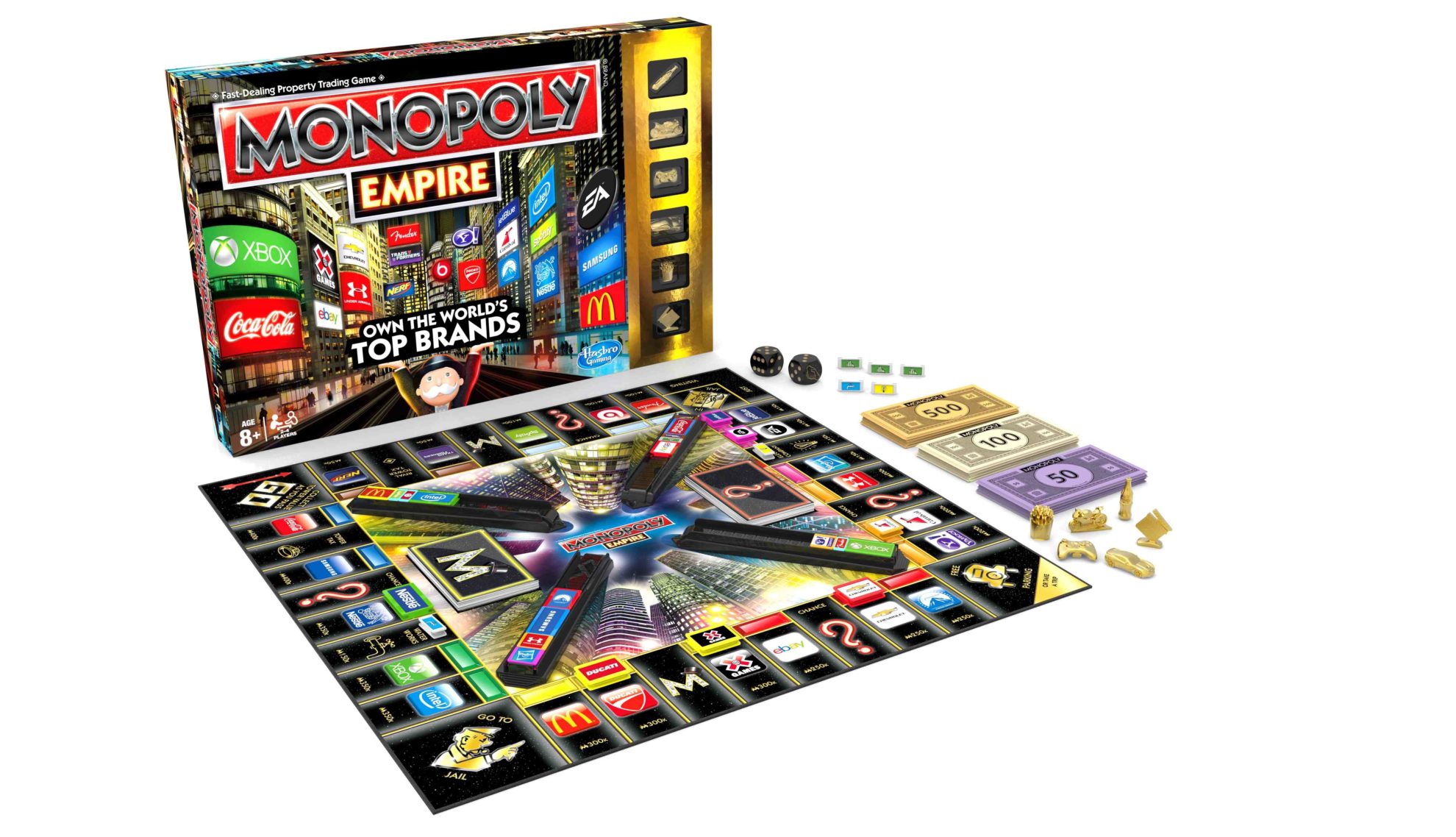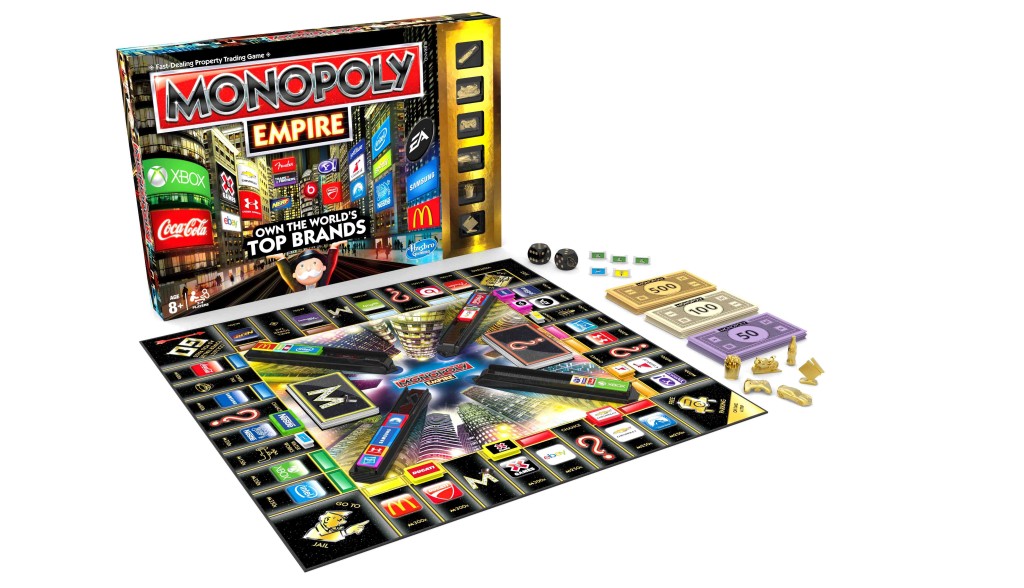 We just got back yesterday from a fun and relaxing few days at an awesome resort in Northern Minnesota – Pehrson Lodge. We used it as a chance to do a lot of rejuvenation, but also had some fun activities.
At night we were happy to stay bundled up in our lodge with a fire in the fireplace and enjoy GAME NIGHT!!! We brought along a few of our favorite games, but also brought along our brand new game since we thought it would be perfect timing for a Monopoly Empire review.
Here is the "official" game description:
Experience everyone's favorite property trading game in a whole new way! With the MONOPOLY EMPIRE game, kids can now buy and sell some of the world's favorite brands. Twenty-two top brands such as Coca-Cola, Xbox, Samsung, EA and McDonald's line the tricked out game board, letting players live out the fantasy of owning it all! Make your way around the board buying up your favorite mega brands and adding them to your billboard tower. Collect rent from your opponents based on your billboard and be the first to complete your town to win the game!
It had been a long time since Mario or I had played a game of Monopoly. Before we opened the box, we thought it would basically be just the regular classic game but with brands instead of street names.
Well, we were wrong! There are added twists and turns to Monopoly Empire and it takes some careful planning, logistics along with luck to win the game. Another pleasant surprise is that the game is really quick to play!
We purposely saved it for a night when we had a LOT of time to play since we remembered classic Monopoly always taking a long time to play. Well, with Monopoly Empire the complete game is over in 15-30 minutes. That made it possible for a rematch, or two or three! We definitely had a blast playing it and it has earned a permanent place in our game cabinet.