When it comes to cuteness, Valentine's Day has to be the winner among the holidays! With all the hearts, flowers and cupids floating around it is almost an adorable overload! It's extra fun to celebrate (and decorate) with personalized items. We have a few ideas that you will want to model yourself for the Valentine season and some that will make excellent gifts! Check out all of these personalized Valentine ideas (plus many others you can find over at Jane.com!)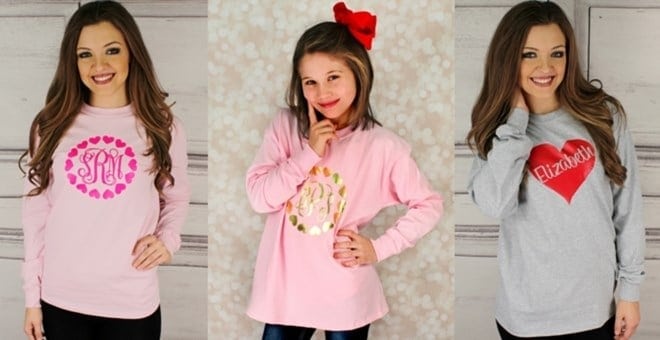 Get all decked out in reds, pinks, and hearts for Valentine's Day this year with the help of these deals on Jane.com.  Regularly $32.99, these Monogrammed Valentine Tees (for both Youth and Adult) are on sale for $21.99 each!  These are made of 100% preshrunk jersey knit cotton and can be personalized that way that you want.  You can even coordinate with your little ones – how adorable!
Here are a few more Valentine's Day Styles on sale on Jane.com: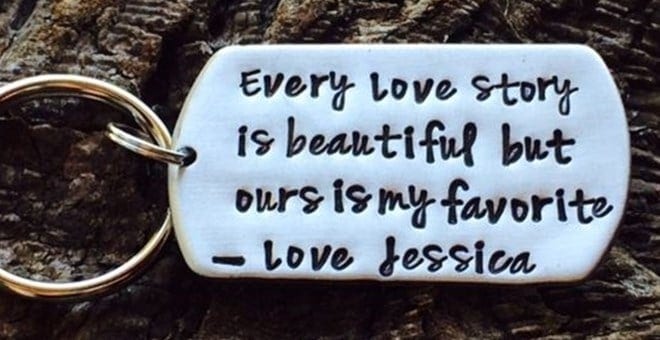 Hand Stamped Key Chain – $13.99 (Reg. $24.99)
Perfect gift for Valentines Day! This is a hand stamped key chain for your significant other, husband, lover or boyfriend! It is hand stamped with "Every love story is beautiful but ours is my favorite"…. Then each piece is stamped at the bottom with "Love" and your choice of name.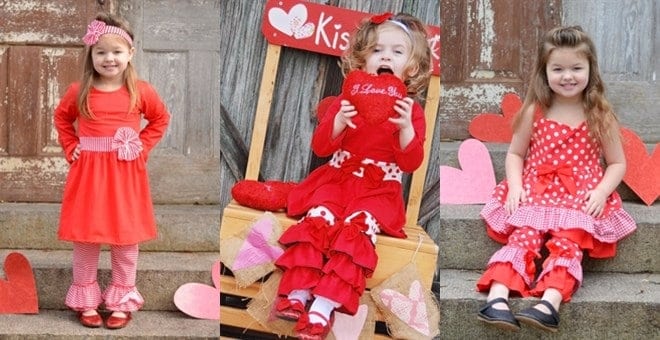 Girly Girl Valentine Sets – $19.99 (Reg. $45.99)
Valentines Day is just around the corner.  Our little ones love this special little holiday.  We have some adorable little sets that would be perfecty for your little one to wear on Valentines Day.  There are 16 different outfits for you to pick from in 7 different sizes.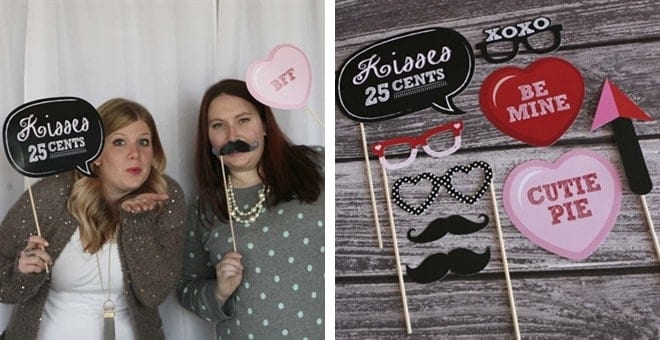 Valentine's Day Photo Prop Kit – $11.99 (Reg. $24.99)
The perfect Valentine's Day photo booth props for fantastic family fun, friends fun, classroom FUN!!  Our printed and cut kit will help you easily create fun party photos at your Valentine's Day Party event. These super festive Valentine's party photo booth props kit come with 20 pieces and ready for quick assembly. Simply add the included wooden dowels to each prop, attaching with the included clear stickers, and display alongside a fun photo booth backdrop. Your party guests will love these props!  You could even make your own Valentines with this kit!