I have been making my own bread for several years now. I do it the "easy" way by using a bread machine, but it's still my own bread where I know exactly what ingredients go into it. Have you ever looked at the list of ingredients on a package of store-bought bread? There are always at least a few things that are in the "I don't know what that is" category. Now I'm ready to take that homemade goodness one step further by grinding my own flour at home with Mockmill.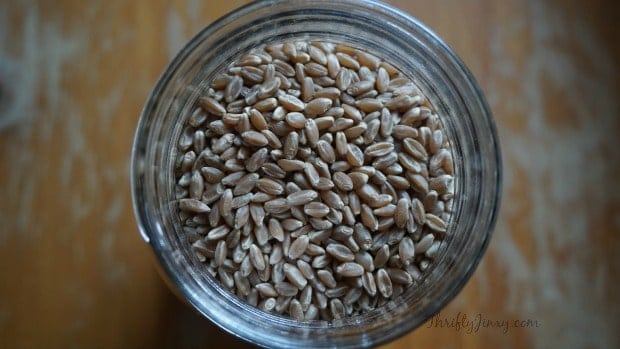 Mockmill makes the process of grinding my own flour at home easy using my KitchenAid stand mixer. Why mill your own flour? First of all you know it is purely wheat flour with no bleaching agents or other additives. You also will have the ultimate in freshness, giving you tastier and fresher baked goods. Freshly milled flour has a more full, nutty, sweet and complex taste. You also have the ability to try grinding all types of whole grains and combining them into your favorite combinations. I love heritage grains like Kamut and buckwheat and am ready to try making them into my own flours too! If you eat a gluten-free diet you can make rice flour with the Mockmill.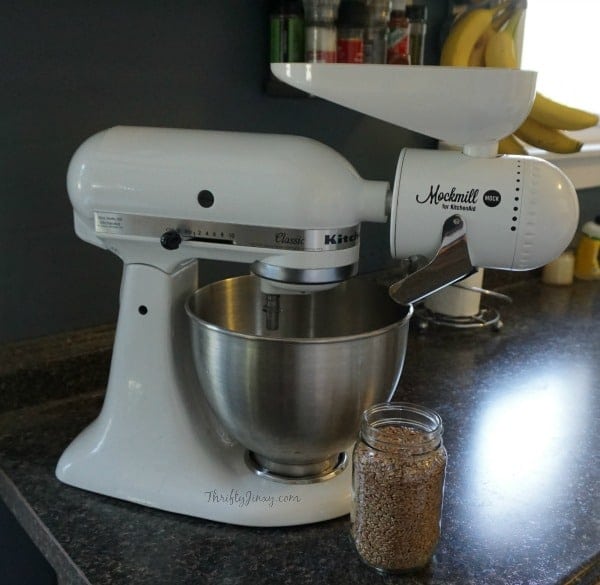 The Mockmill was created by Wolfgang Mock, who spent over 30 years creating and patenting flour mills. He has now created one that is affordable enough for home use, but still with the performance that both professional and home cooks will expect. It has an adjustable flour grade that varies from fine to coarse, which is helpful if you want different textures and if you are grinding other grains or even legumes.
Take a look at my Mockmill in use:
Technical Details:
Appropriate stand mixers: AEG, Electrolux, KitchenAid, and Kenmore
Contents: Milling attachment, hopper, steel flour chute, extra-long knob screw, instruction booklete
Milling grades: Variable from very fine to coarse
Approximate throughput (wheat, fine setting, highest stand mixer speed): 2 oz. per minute
Hopper capacity: 10 oz.
Grinding stones: Corundum ceramic, self-cleaning. Run rice through it if needed to remove any residue
Cleaning: simply dust internal surfaces (no water, please!)
Disassembly: by hand, easily and quickly, no tools needed
Construction: Solid metal
Dimensions: 10.5 x 4 x 7 inches
Warranty: 2-year, comprehensive
Color: White