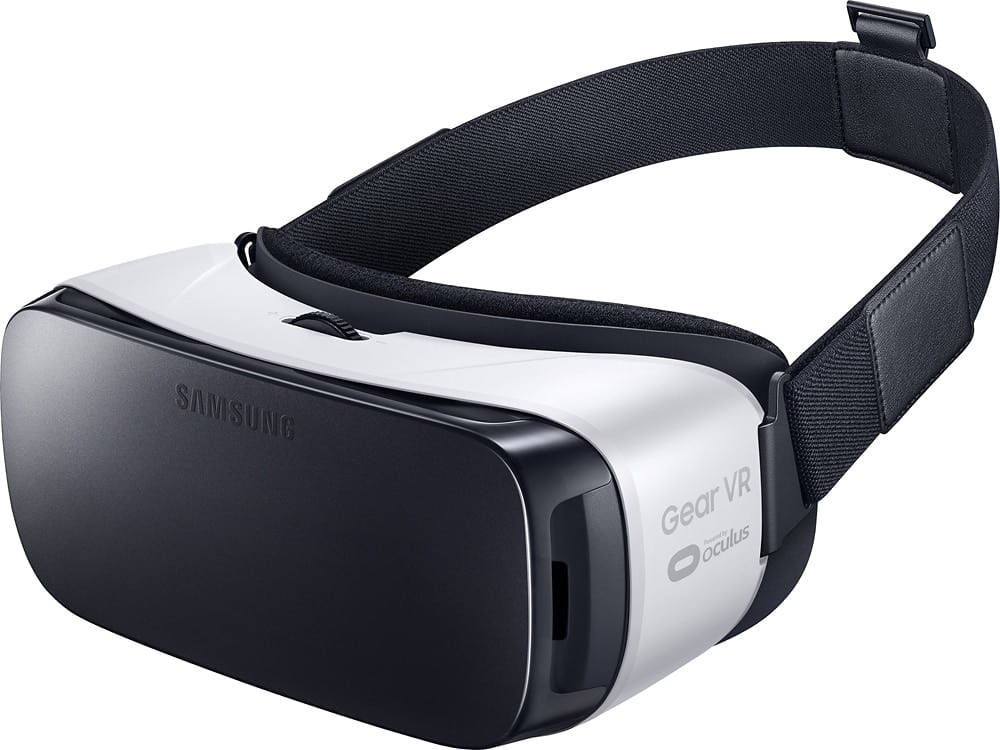 Technology keeps advancing each and every day.  A few years ago the term "virtual reality" was just a fantasy, but now it can be available to most everyone at their local Best Buy store.  Yes, you read that correctly.  Mobile virtual reality has arrived at Best Buy in the form of the Samsung Gear VR that drops you right in the action of exciting games, Hollywood movies, and more.
Escaping to a virtual world is as easy as snapping your Galaxy smartphone into your Samsung Gear VR. Developed in partnership with Oculus, Gear VR is completely portable, comfortable to wear and simple to set up.  It is compatible with the Samsung Galaxy S7 edge, Galaxy S7, Galaxy S6, Galaxy S6 edge, Galaxy Note 5, and Galaxy S6 edge+.
With the Oculus Video app, you can personalize movie clips and even your own movie files.  Customize your virtual experience and choose from a home theater, a big-screen, and more. You can even purchase a full-length movie or your favorite TV shows to experience!  Learn more about the Samsung Gear VR by clicking here!
Now is the perfect time to purchase a Gear VR from Best Buy because Father's Day is right around the corner and this would be a great gift!  Plus, right now through June 18th, Best Buy stores are offering a FREE Samsung Gear VR plus $50 of Virtual Reality Content with you purchase, lease, or activate a new Samsung Smartphone.  If you're needing a new phone AND you're needing a Father's Day gift, this promotion can help you take care of both!