Preserve your memories with a Mixbook custom photo book! It's easy to put together and customize with your favorite photos, fonts, and more.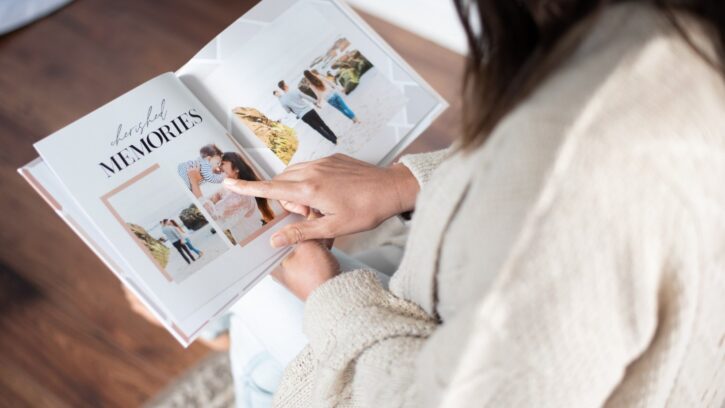 Just about everyone nowadays has a cell phone with an amazing camera. This makes it easy to capture all of those memories over the years, whether it's the big moments like a graduation or a wedding or just the small snippets of everyday life.
And yes, it's convenient to have easy access to all of those pictures, but there's something to be said for actually getting them OFF your phone and into a photo book or photo gift, right? It's especially helpful to have those pictures in physical form for looking over with loved ones or just when you want to reminisce.
I was recently given the opportunity to try out Mixbook again and put together a photo book of my choosing. You may remember that I put together a beautiful photo book from Mixbook for my sister's surprise 30th birthday party a few years ago.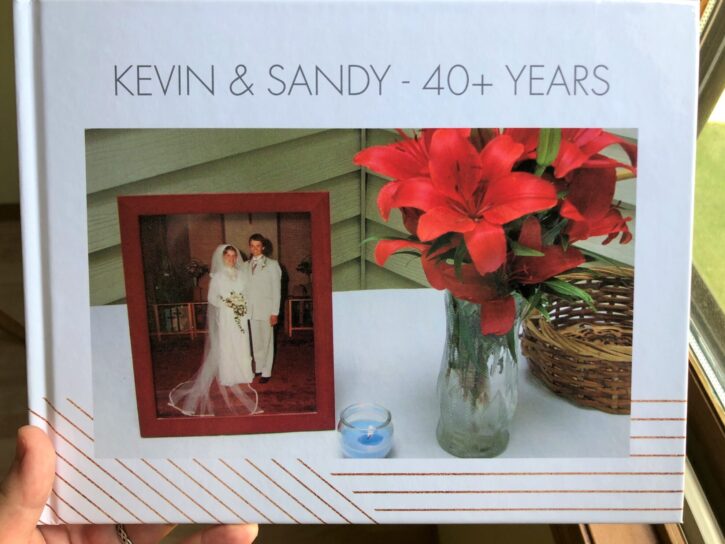 This time, I decided to celebrate my parents' 40th wedding anniversary with a photo book of memories over the years. Since I wanted it to be a surprise, I didn't have time to scan through all of their really old photos, but that's probably something I'll save for their 50th. 🙂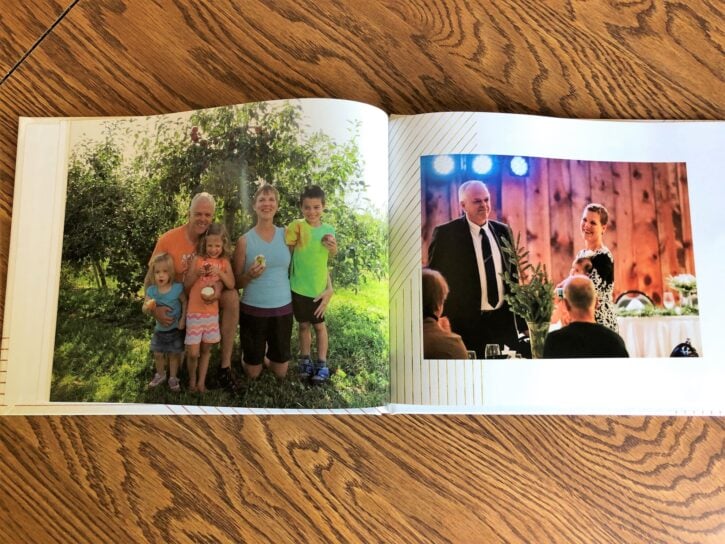 Instead, I looked through memories of the last 15 years or so – everything that my siblings and I had access to digitally. My parents were still thrilled to have these more recent photos of them and their ever-growing family!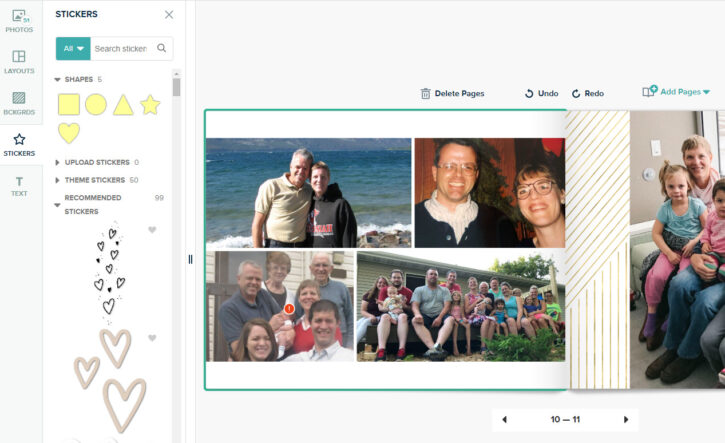 Mixbook makes putting together a photo book really fun and easy. You can start with a Blank Canvas photo book – their #1 best-seller – or choose from a wide variety of themes and designs. Even if you choose one of their 600+ themes or designs, every page is fully customizable with different layouts, fonts, stickers, and backgrounds.
To get started, choose the design and shape (Square, Portrait, or Landscape) that you want. Upload photos from your phone, computer, Google Photos, or social media. Then add the photos as you like to the design – you can even let Mixbook add them for you in chronological order!
Choose from eight different size/shape combinations. In case you're curious, the photo book I created for my parents' anniversary is an 11 x 8.5″ Classic Landscape Glossy Hardcover photo book.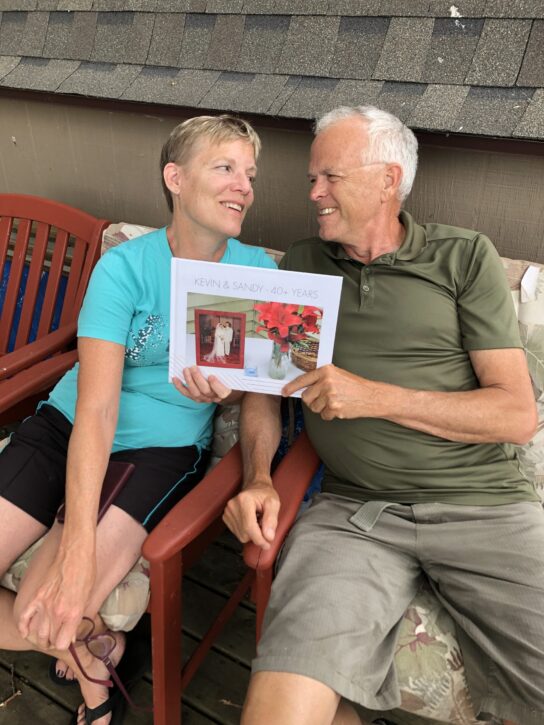 My parents – especially my mom – were thrilled to receive this photo book as a gift! We weren't able to celebrate their actual 40th anniversary last year the way we wanted, so some recognition of this landmark anniversary was greatly appreciated.
And my siblings and children were also excited to page through the photo book and reminisce on our family memories over the past years. There's something to be said for actually having a physical copy of all of those precious pictures!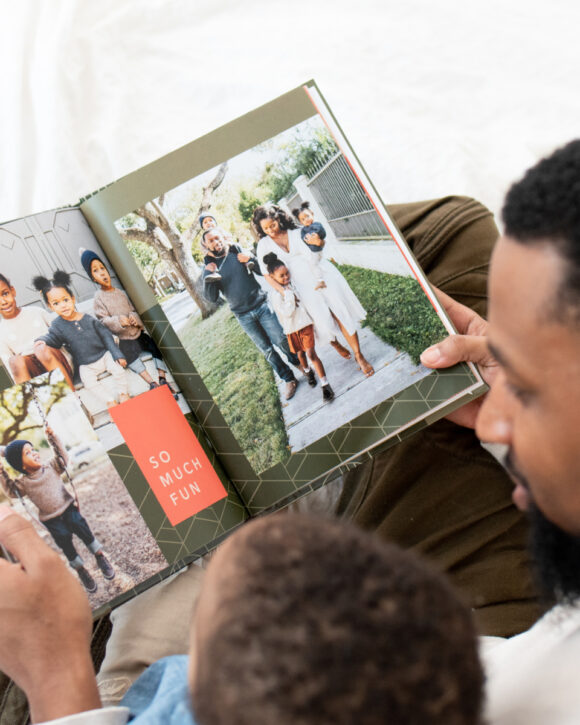 Other Mixbook Products
Mixbook is best known for its photo books, but that's not all you can create! Choose from cards, calendars, and home décor like canvas prints, metal prints, acrylic prints, acrylic blocks, and poster prints. You can find the perfect photo gift or keepsake for just about every special occasion.
And don't worry – if you're not very design inclined (I definitely am not), you can always start with one of Mixbook's beautiful design templates for a professional, memorable look.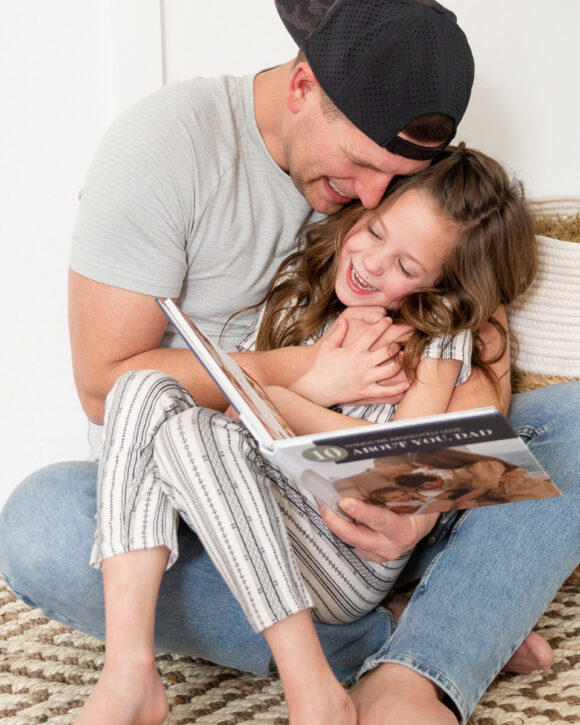 Mixbook Coupon Code
Right now, you can save 35% sitewide or increase your savings to $50 off orders of $149 when you shop at Mixbook here and use coupon code MEMORIES22A at checkout.