Every year 3.4 million cats enter shelters. Our cat, Lucky, was almost one of those cats. One Thanksgiving Day over 10 years ago, when my husband and I had traveled from New Jersey (where we lived at the time), to my Mom's house in Minnesota, we kept hearing a meow in the woods during our visit. After a little searching, we found that the meow belonged to a very little and very scared cat. She was a sweet little cat, but since Mom didn't want a cat and we lived half-way across the country, we planned to bring her to the shelter. Luckily, the shelter was closed for the Thanksgiving holiday. Over the 3 and 1/2 day waiting period until the shelter was open again, that sweet little cat wormed her way into our hearts and we decided to drive her the 1,200 miles back to our house to live with us.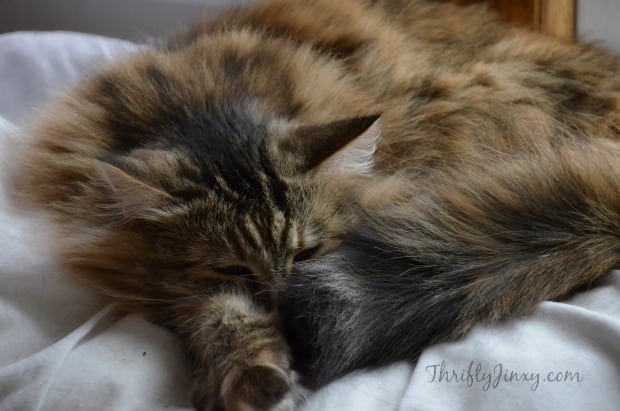 Had I known the statistic at that time that only 37% of cats who enter shelters are adopted and 41% of them are euthanized (Source:ASPCA)I never would have considered bringing her there. To help every shelter cat find a forever home, Fresh Step® has created the Million Meow Mission. They encourage anyone considering adopting a cat or kitten to take action this month as June is Adopt a Shelter Cat month.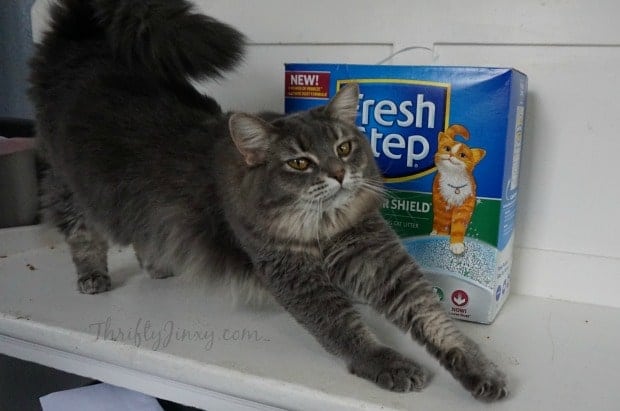 I was also surprised to learn that one of the biggest reasons cats are returned to shelters is litter box rejection. My own cats are a bit picky about the litter box and like it to be clean and fresh smelling. New Fresh Step® with the power of Febreze™ does that by not just masking odors, but eliminating them – – leaving behind a fresh, clean scent, that makes both cats and their owners happy and content.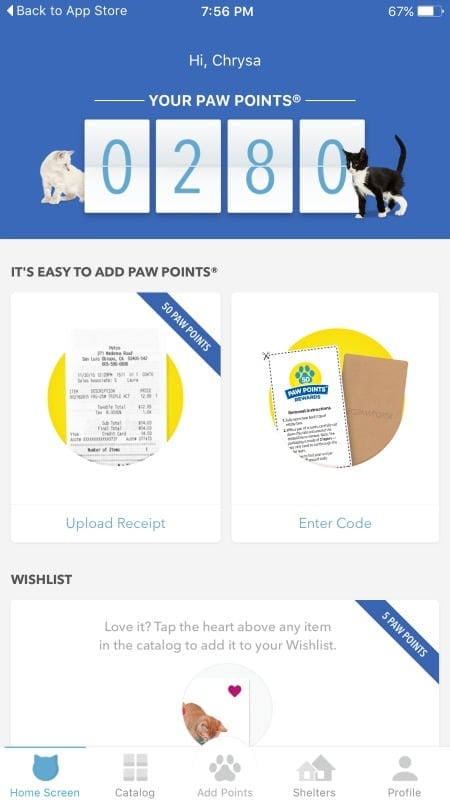 If you're a cat lover who uses Fresh Step® litter, it's likely you have been taking part in the Fresh StepPaw Points® rewards program as long as I have. If you HAVEN'T yet earned points with the program, then this is the perfect time to start because they have a brand new Paw Points Rewards app, just in time for Adopt a Shelter Cat Month. With the new app you can easily donate directly to your local animal shelter. You can also earn points for all your Fresh Step® purchases and redeem them for litter, coupons and cat toys. (My cats' favorite Paw Points reward was a really fun kitty tunnel!) The Paw Points Rewards app is free, fun and cat approved. As an added bonus, when you download the app this month, you'll receive 50 bonus Paw Points!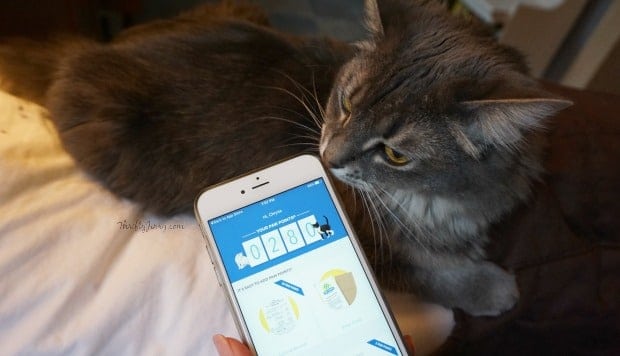 This is a sponsored post written by me on behalf of Fresh Step® with the power of Febreze™.