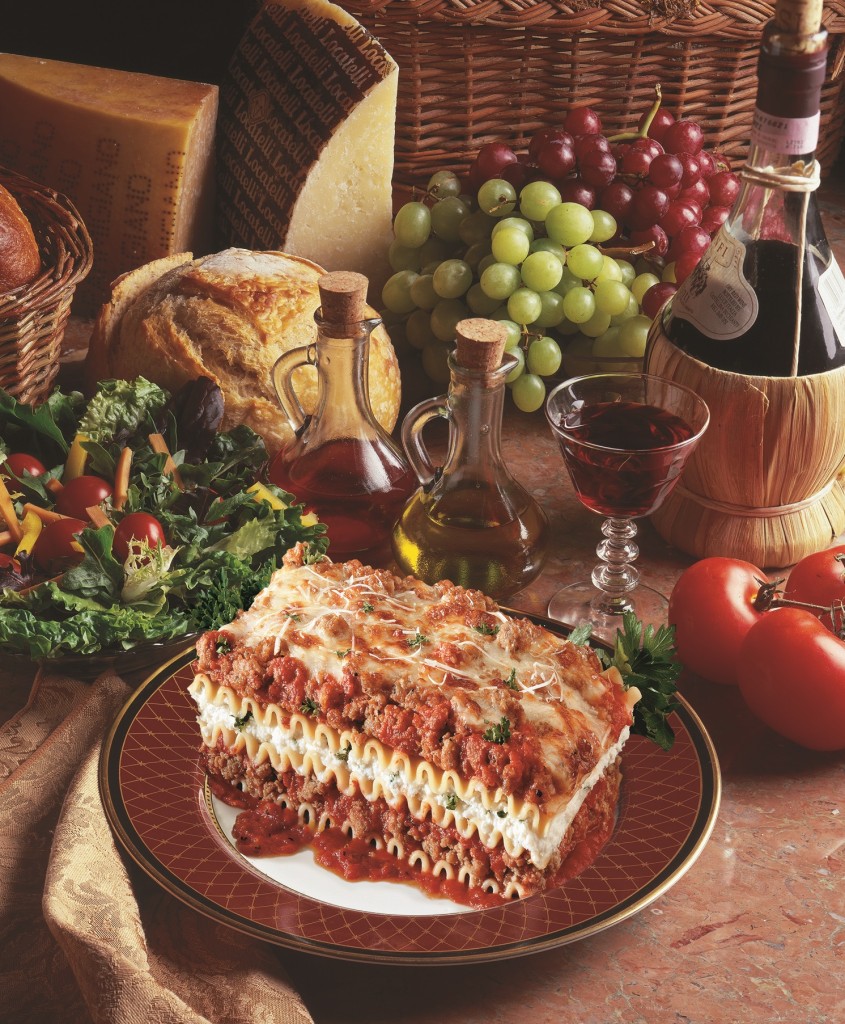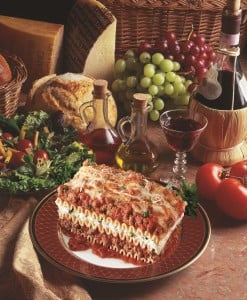 I love to cook.  But, when days are hectic and full of unfinished to-do lists, dinner time often sneaks up and I am NOT prepared!  So, I always like to have something on hand that will make a great dinner, but I don't have to think about or work on.  So, when Michael Angelo's Gourmet Foods offered me the chance to try some of their fresh and authentic frozen Italian meals I jumped at the chance.
Michael Angelo's offers a variety of traditional Italian meals including lasagna, chicken piccata, eggplant parmesan and more.  They also have a line of flatbreads with selections such as mediterranean, sausage and mushroom and more.  We love lasagna, so I had to make that our first one to try.  It was super easy to prepare .  All I had to do was throw it in the microwave. 
To be perfectly honest, when I first took it out of the microwave oven after cooking, I wasn't very impressed.  (That's why I didn't take a picture – that is an "official company photo" to the right.)  It looked ok, but I wasn't all that excited to eat it.  So, I was really surprised when I took my first bite and it was delicious!  Several bites in Mario was already asking when we were going to have it again.  I personally love that they are made without preservatives, fillers or chemicals.  They have a homemade taste like Grandma cooked up a big batch and stuck portions in the freezer for us!
Michael Angelo's "Share Your Taste for Italy" Contest is currently in its final voting stages on Facebook.  Entrants have submitted videos sharing their knowledge and love of Italian food.  You can help to choose the winner!  (Voting ends tomorrow, August 2nd.)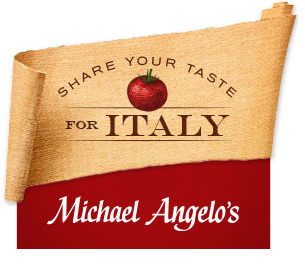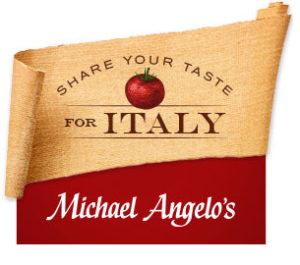 Reader Giveaway:  Speaking of winners, three lucky Thrifty Jinxy reader will each win a voucher to try a Michael Angelo's product for themselves.  To enter, just complete the entry form below by 11:59pm ET on 8/12/13.  Good luck!