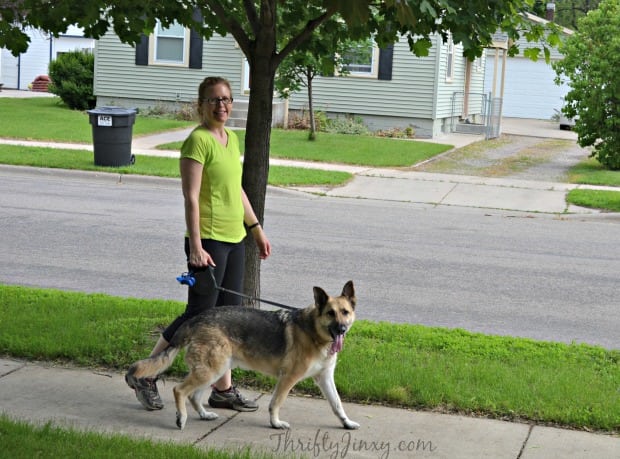 Summer is here and that means swimsuit and strappy sundress season. It also means that you may be hoping to lose a few pounds (or more) to feel more comfortable in those styles. We all know that lots of factors go into our weight including whether or not we live a sedentary lifestyle, the kinds of food we eat and how much of them, how much we exercise, etc. Do you have battle plans to address any of those factors?
I love the summer weather so that helps me to get outside a lot more. Walking my dog a LOT keeps me moving several times a day (with my daily goal of at least 10,000 steps). We also love playing basketball in the backyard. That can be GREAT exercise!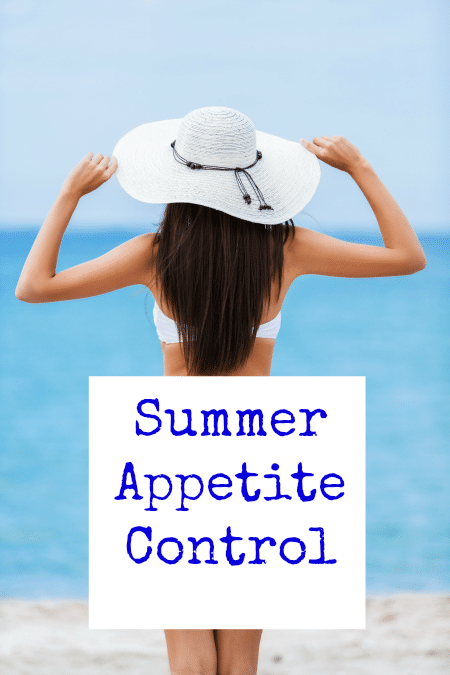 Since summer can also be the time of year for lots of parties, picnics, get togethers and just lazy relaxing days, it means lots of extra opportunities to overindulge. Not to mention, spending time outdoors at the beach and the pool can leave you feeling famished. It's a lot easier to fend off offers of extra helpings at the neighborhood barbecue or to skip an afternoon "boredom" snack when we're not hungry.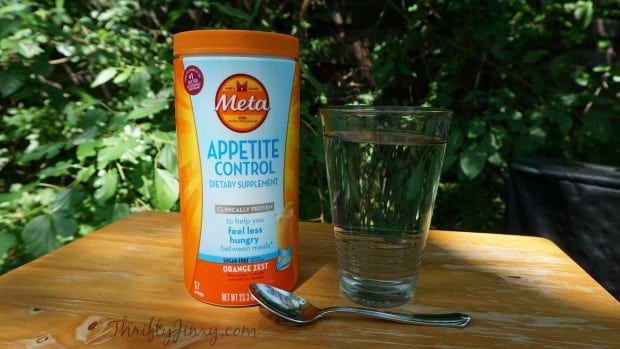 Meta Appetite Control is a clinically proven fiber supplement that can help reduce your appetite for up to four hours so you can fend off those summer snack attacks. I headed to our local Walgreens store to check out Meta Appetite Control and pick up a bottle. I have to admit that it was a bit tricky to find at first. To save you the trouble of finding it yourself, just head to the digestive wellness aisle, where you'll find the fiber products! Why is it there? Because Meta Appetite Control is made with 100% natural psyllium fiber and that is what keep you feeling full!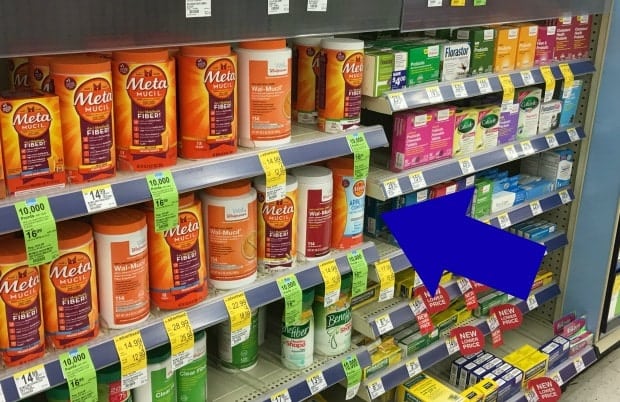 To use Meta Appetite Control, you just place two teaspoons into an empty glass and then add in 9 or more ounces of water or other liquid. (The more water you add, the lighter the flavor.) Then stir it or shake it up and drink it right away. The psyllium fiber in the Meta Appetite Control powder thickens and forms a gel, which helps to give you the sensation of fullness.
Ready to try Meta Appetite Control Yourself? Fill out my online form to receive a $5 off digital coupon. Influence Central will select and handle all product and coupon fulfillment.