I love keeping my gift closet stocked for birthday parties and special occasions, so I was excited to see this Melissa & Doug Stamp-a-Scene Wooden Stamp Set for a great price, especially for Melissa & Doug's high-quality wooden toys.
This is an add-on item that ships with orders of $25 or more, so if you already have some other shopping to do on Amazon you can toss this in your cart at a great price!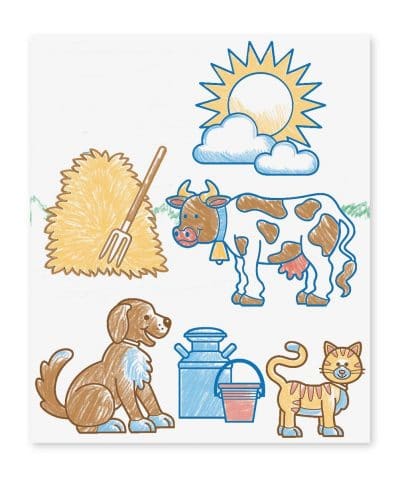 A barn, tractor, sheep, bunny, pig, and a barn's worth of animals and crops come in this color-in stamp set for kids! This extra-large set of wooden stamps makes it easy to create an exciting storyline or a color-in scene: It includes 20 rubber-faced, wooden-handled outline stamps and a two-color stamp pad filled with brown and green washable ink. Five colored pencils coordinate with the farm theme to add details and color in the barnyard scene. It's a complete arts & crafts activity and storytelling kit in one!
Get this fun stamp set HERE while it's still available at this low price!