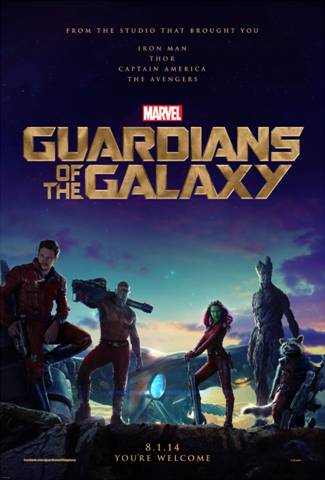 If you're a Marvel fan, you probably already saw the trailer for Guardians of the Galaxy that debuted on Jimmy Kimmel Live Tuesday night.  If you did happen to miss it, we have it below. But what we ALSO have are featurettes introducing you to the Guardians! Check them all out and then let us know which Guardian you are most looking forward to watching!
Rocket Raccoon
Groot
Gamora
Drax
Peter Quill
Like GUARDIANS OF THE GALAXY on Facebook: www.facebook.com/guardiansofthegalaxy
Follow GUARDIANS OF THE GALAXY on Twitter: https://twitter.com/Guardians
GUARDIANS OF THE GALAXY opens in theaters everywhere on August 1st!