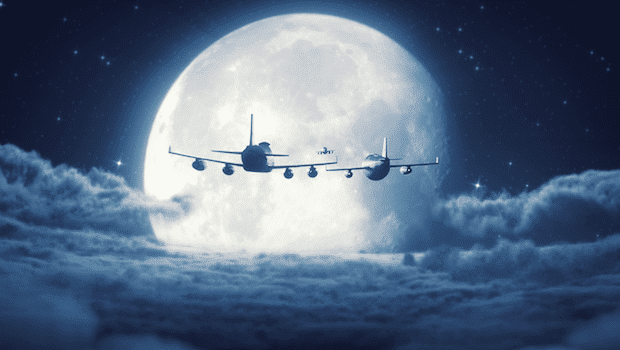 Kids on airplanes. It can be a wonderful experience for a family (and the passengers around them) when children are happy to fly and enjoying themselves on board. Little R has always loved flying. Especially when he was a tot, planes fascinated him and he was always excited to get on board.
KLM understands it is in the best interest of all passengers, whether families or those flying with them, when kids feel comfortable on board. That's where our little pal Bluey comes in!! KLM thought this adorable little guy would be a great idea to give kids an extra fun diversion during their flight.
Before Bluey, KLM already offered their younger passengers some ways to be entertained on flights, but the introduction of Bluey makes that experience a much richer and memorable experience. Bluey's fun and adventurous stories tie together with children's own experience of flying and is setting a foundation for future expansion of this unique program.
Check out Bluey's fun Christmas story above where he experiences an adventure at the Northpole, during a Christmas airshow! This is just one of several episodes of adventurous animation movies, all starring our new little blue friend. These movies are available via KLM's Inflight Entertainment System and online. Your kids can explore along with Bluey as he learns things about flying and mischievously explores the world, all under the guidance of his parents.
We loved this special holiday episode and can't wait to see more. Bluey is adorable and his fun adventures will keep kids entertained and excited about flying off on their own adventures!