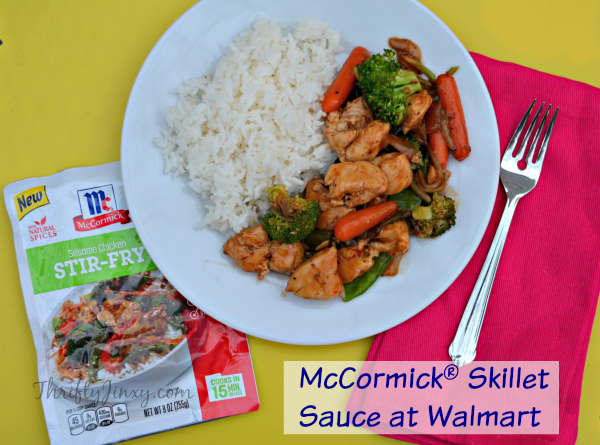 With our busy lives, having time to plan and prepare a home-cooked meal every night can be very tricky. I like having meals that I have actually cooked at home – even if they aren't always "from scratch" meals. I recently found a new shortcut that can help get a home-cooked meal on the table at night in a hurry!
McCormick® Skillet Sauces, now available at Walmart, let you cook a meal in one skillet with a minimum amount of time and effort. There are seven different varieties of McCormick® Skillet Sauces and each one requires only one or two additional ingredients. Add in your own ground beef or chicken (and for some varieties that second additional ingredient) and you're good to go!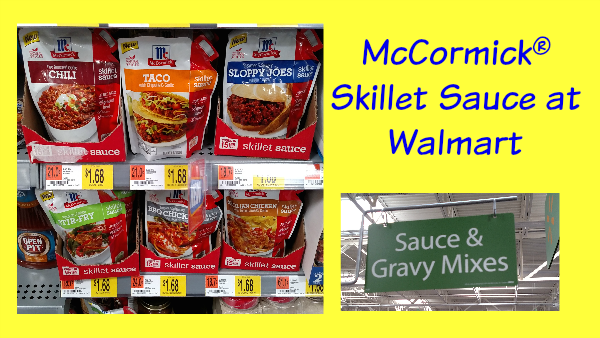 Choose from these McCormick® Skillet Sauces: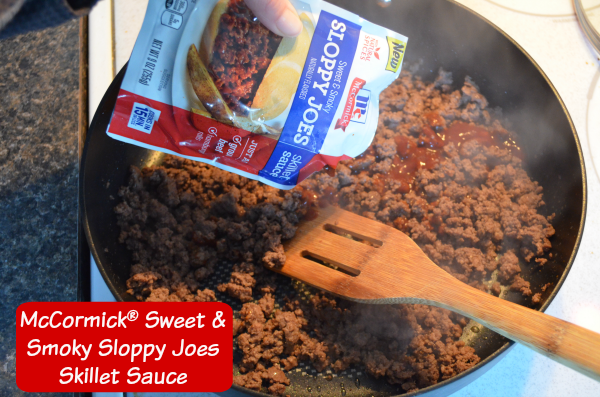 I picked up two different varieties in the Sauce and Gravy Mixes aisle at Walmart: Sesame Chicken Stir-Fry and Sweet & Smoky Sloppy Joes Skillet Sauce. For the Sloppy Joes, the only ingredient I added was ground beef. For the Sesame Chicken Stir-Fry I only needed chicken and a package of stir-fry vegetables from the produce section.
Each of these meals were so quick and easy to make that I had them ready for the table in no time flat. They are versatile too because if you're feeling creative you can add in different or additional ingredients. While we served our Sloppy Joes the traditional way on buns for dinner, my husband took the leftovers with rice for lunch the next day. Oh, and I should add that McCormick® Skillet Sauces are shelf stable and easy to keep on hand for any night where dinner needs to be made in a hurry with no muss or fuss!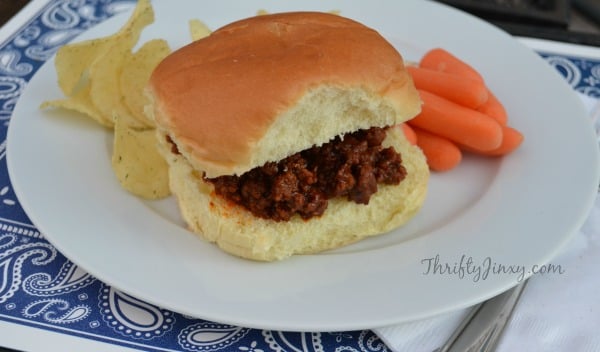 Find more information and more recipes at: https://www.mccormick.com/Spices-and-Flavors/Skillet-Sauces.