If you know me and my kids, you know that we LOVE books. We regularly visit the library and have shelves of our own books at home. I was a big reader as a kid, and I am thrilled to be able to pass on my love of reading to my own kiddos!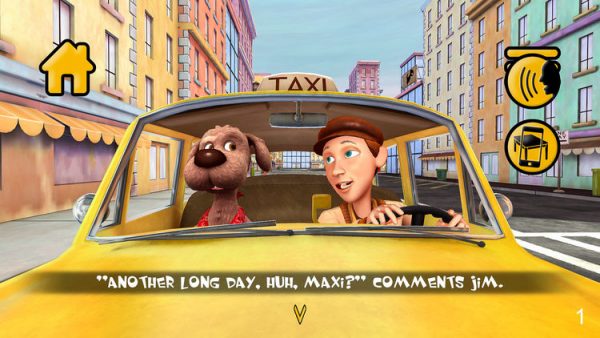 My daughter and I recently tried out the Maxi the Taxi Dog app from Playing Forward. This app makes the experience of reading even more fun by taking you inside the story, while still teaching valuable lessons of friendship and overcoming your fears.

Maxi the Taxi Dog App Review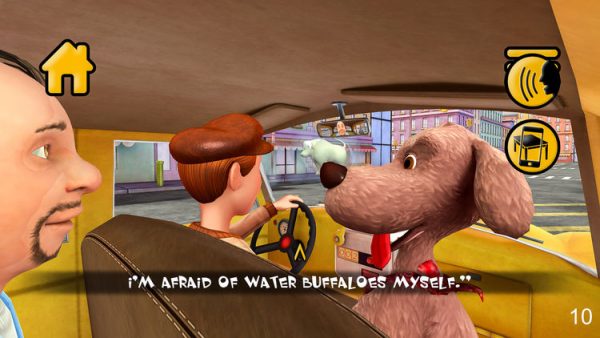 The Maxi the Taxi Dog app follows Maxi and taxi driver Jim as they explore New York City picking up passengers, making friends and overcoming fears along the way. The app brings the beloved children's classic first published by Penguin over 25 years ago to life, allowing a new generation to fall in love with Maxi and learn the same lessons through play.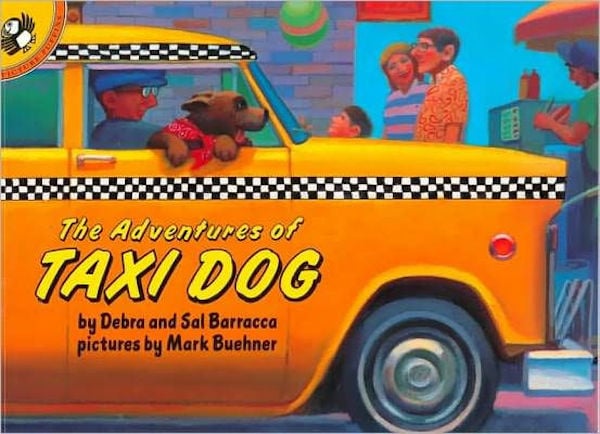 I had never heard of the book, so I definitely had to look it up! The Adventures of Taxi Dog by Debra and Sal Barracca tells the story of Maxi, a homeless mutt in New York City that has always fended for himself. One day a kind taxi driver named Jim offers him friendship, a home, and a place in the front seat. From that moment on, Maxi and Jim revel in the sights and sounds of the city and share all sorts of wild adventures.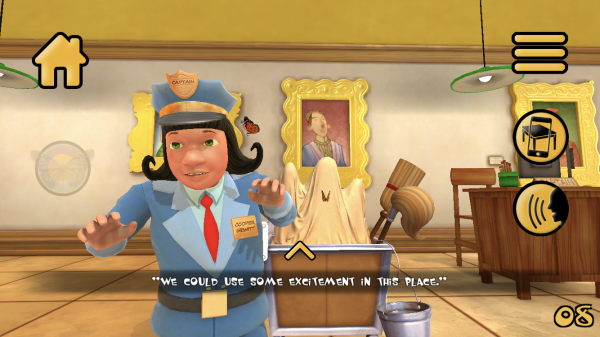 Back to the app – Maxi the Taxi Dog can be experienced in two ways: as a "bedtime story" that can be read along with in 3D and as a much more active "exploration" in augmented reality, encouraging the reader to move around and experience the story from multiple viewpoints. This saves you (and your voice) from having to read the same book at bedtime repeatedly, and creates more playtime with the kids as you explore the story together!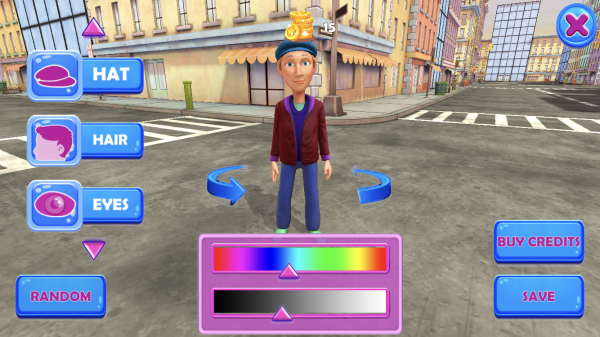 Another fun aspect of the app is the Personalize section. Your child can customize the colors and style of Maxi and Jim, changing up their hair color, clothing, and more. Each new configuration costs 5 coins, but you start with 25 coins and have the option to purchase more. This doesn't affect the game play, but it is kind of fun. 🙂
Maxi the Taxi Dog is available to download on both iTunes and Google Play.

Our Thoughts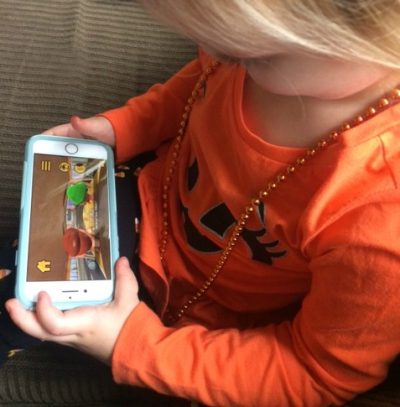 My daughter and I had fun with this app. I like that the words of the story are displayed on the screen to help beginning readers follow along. It also was fun to feel like we were in the story…even riding in the taxi along with Maxi and Jim!
I wish the app had more directions or a parent information section as we had to figure things out through trial and error. We weren't sure at first how to advance the story or what the butterflies were for (to answer that second question, it's a little mini game where you can "catch" the butterflies). We tried out the app on my iPhone 8, but I think it would be even more fun on a larger screen like an iPad so you can really see the detail and the graphics.
I enjoyed the message of the story. Maxi, Jim and their new friend Tupa go to the Cooper Hewitt Museum to help Tupa overcome his fear of the dark. By reading along with the story, kids can learn about making new friends and finding ways to overcome their fears.
We also thought the Augmented Reality option was really cool – check out Maxi and Jim driving on our kitchen table! How fun is that?!

Playing Forward – The Studio Behind the App

Playing Forward is a transformational technology studio that creates digital experiences that ignite children's imaginations. Their apps are specifically designed to support kids' social-emotional development through entertaining storytelling, movie-quality visual effects, and the use of Augmented Reality.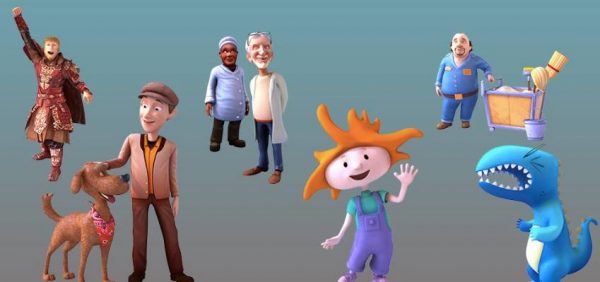 According to studies, social emotional development is key to success in school and in life. Playing Forward's name comes from the fact that the company is "playing it forward" to give every child the very best shot at a happy childhood and a successful adulthood.
Playing Forward based its app designs on extensive research in the field of social-emotional learning and beta-tested its apps with over 300 children in 18 classrooms across the United States and Canada. The studio has now launched three character-driven apps based on books: a Penguin Publishing classic (Maxi the Taxi Dog), a story from Stan Lee's Kids Universe series (Dex T-Rex), and Lizzy's World featuring the STEAM-powered character from a new independent book series (It's Just So…).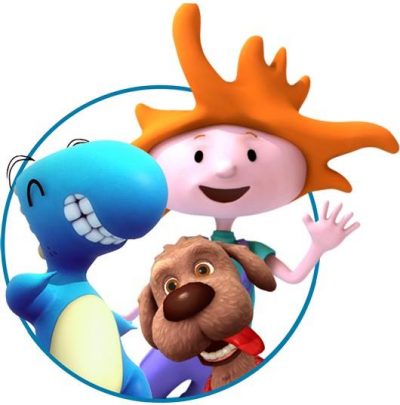 John Attard and Victor Talbot founded Playing Forward after years of entertainment industry successes — including an Academy Award for Visual Effects. They have worked on 100+ films, television & digital series, Broadway & Off-Broadway shows and more. In addition to the VX Oscar for Ridley Scott's Gladiator, notable projects include work on Star Wars: The Force Awakens (Disney); The Jungle Book (Disney); Superman vs. Batman (Warner Bros.); Guardians of the Galaxy 2 (Marvel); and Avengers 3 (Marvel).
Download the Maxi the Taxi Dog App from iTunes or Google Play today!