It's finally here!  MARVEL's The Avengers hits theaters tonight at midnight. I had originally planned that we would be waiting in line at the theater tonight, but we lucked out….on Monday night we got to see an advanced preview!
I'll start out by saying that for most of my life I had little or no interest in comic books, super heroes, etc.  However, Mario is definitely a fan.  Over the years I have now seen many of the super-hero based movies – Iron Man, The Incredible Hulk, Thor, Captain America, etc.  So, after seeing all of those I was actually excited to see The Avengers!  We saw the IMAX 3D presentation and I'll just leave it at saying I thought it was AWESOME and then let Mario give you a bit more details.  Here he is:
Joss Whedon's The Avengers is a great start to a future dynasty.  This money-making blockbuster movie has what it takes to unseat Avatar as top dog. Seeing it at an IMAX 3D theater really did this movie justice.  They didn't overdo it either – just adding 3D aspects in spots that enhance the movie experience.
Mark Ruffalo's portrayal of Bruce Banner channels Bill Bixby.  The CGI on The Hulk was also VERY good.  While the whole cast did a great job, he stood out with his portrayal.  All the banter back and forth between the heroes that was seen in previews just scratches the surface of what is in the movie.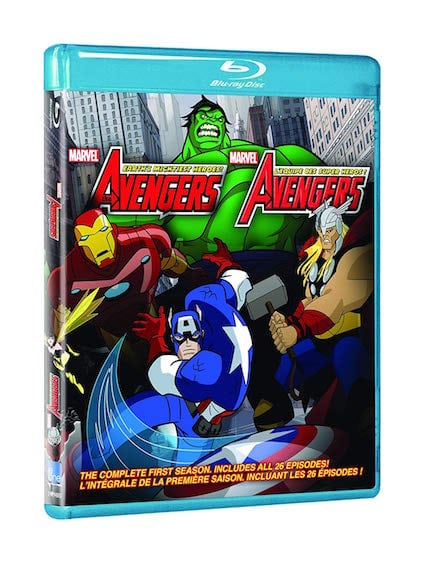 If you are a fan of The Avengers: Earth's Mightiest Heroes you will highly enjoy this movie.   I plan on seeing this one again.  I recommend you stay in your seat partway through the credits too. Comic book readers will get excited!