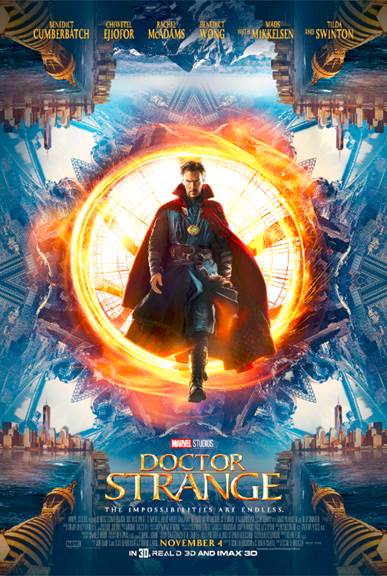 One of these years I vow to get to San Diego Comic-Con! Every year I hear so much cool movie news coming from it and makes me want to be there. Last week there was an appearance by the cast of Marvel's DOCTOR STRANGE! To celebrate, Marvel has released a brand new Doctor Strange poster and trailer! Don't miss the movie in theaters everywhere November 4th – it's exactly 100 days from today!
Like DOCTOR STRANGE on Facebook: https://www.facebook.com/DoctorStrangeMovie
Follow DOCTOR STRANGE on Twitter: https://twitter.com/DrStrange
Follow Marvel on Instagram: https://www.instagram.com/marvel/  
Visit the official DOCTOR STRANGE website here: https://marvel.com/doctorstrange
DOCTOR STRANGE opens in theatres everywhere on November 4th!