Marvel's Doctor Strange arrives on Blu-ray tomorrow, February 28th! This movie was HUGE at the box office with more than $658.3 worldwide and it was also a critic's favorite, earning a 90% rating on Rotten Tomatoes. I love this movie and thing it isGREAT movie that both Marvel fans and not-always-that-crazy-about-Marvel movie-goers (yes, they actually exist – GASP) will enjoy. There are a lot of layers to Doctor Strange and those layers stack up to make an amazing ride.
I shared why I thought the movie was so great at the time it arrived in theaters, but in case you missed it, here are the reasons you'll want to watch the Blu-ray…. PLUS keep reading to the end to see a few NEW reasons! (Hint: It has to do with bonuses.) While the actually list of reasons goes on way past number 8, here are the first 8 reasons to watch Marvel's Doctor Strange.
8 Reasons to Watch Marvel's Doctor Strange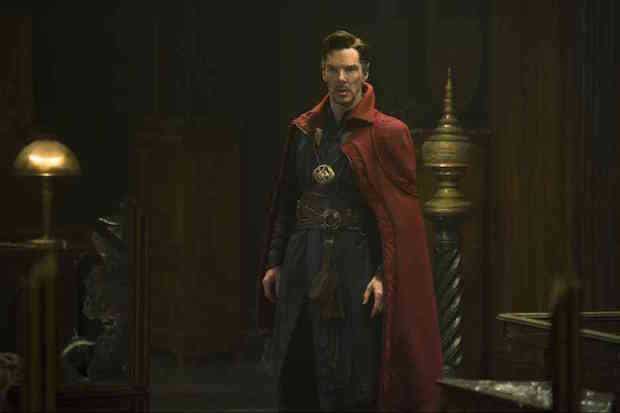 1. Benedict Cumberbatch

There are many MANY Cumberfans out there and for many the fact that he is simply IN Doctor Strange is enough. His performance will not disappoint fans, or anyone else. Doctor Strange is a complex character undergoing a transformative journey and Benedict Cumberbatch was a great choice to lead us along the journey with him.
2. It Does Steve Ditko's Artwork Justice

The original Doctor Strange comic books were a product of the 60s, which is apparent in the original artwork of creator Steve Ditko. The trippy movie scenes based on that artwork are amazing. Director Scott Derrickson explained that it took a long time for the technology of special effects to get to where doing justice to that art was possible. The results have to be seen to see how that must be true.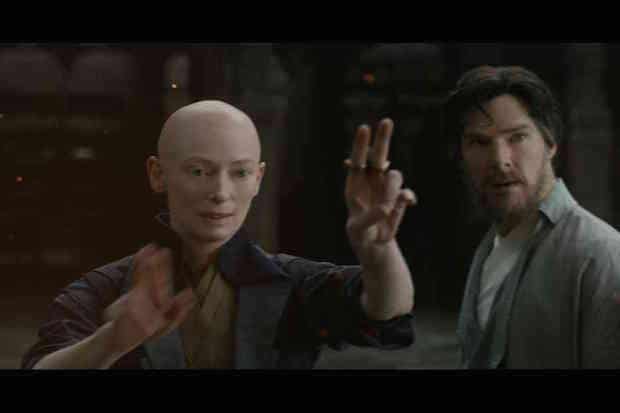 3. Tilda Swinton Is Awesome as The Ancient One

I had heard a lot of grumblings from avid comic book fans about the decision to make such an extreme change in the character of The Ancient One. Rather than a "Fu Manchu" type Asian man, we have a white woman. This decision totally works to move away from that backwards stereotype and Tilda Swinton is excellent filling that role.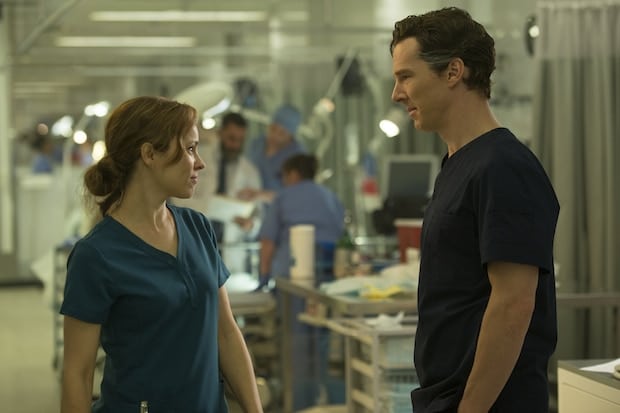 4. The Humor

Marvel is known to add a bit of humor to its films and Doctor Strange does this spectacularly well. With such an intense story its always fun to break it up with a few laughs here and there.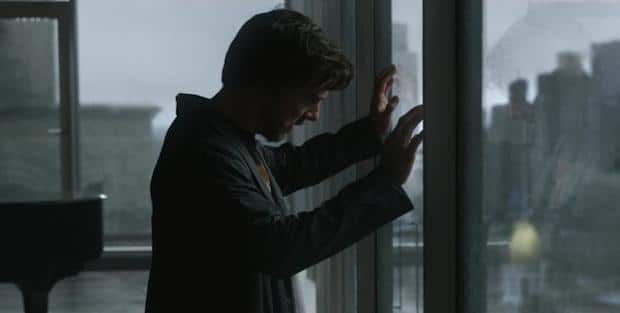 5. It Makes You Think

As I left the theater, my first impression was that "This is a thinking person's action movie". There are some intense themes and theories about our basic existence examined and challenged in Doctor Strange. I like a movie that makes me think! It has a really strong and powerful message, but I seriously don't want to tell you what it is. I want you to go – see the movie – and ponder.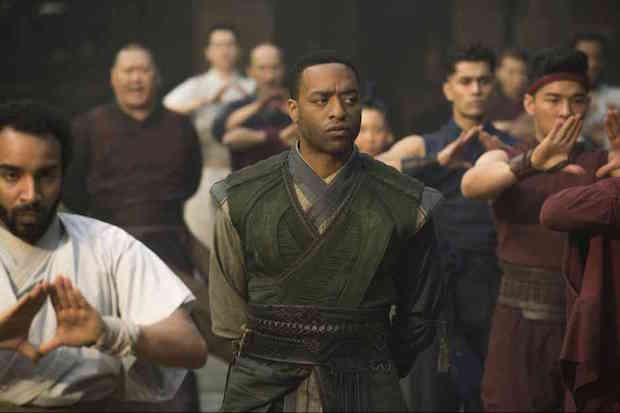 6. The Entire Cast

I singled out Benedict Cumberbatch and Tilda Swinton earlier, but the entire cast of Doctor Strange, including Mads Mikkelson, Chiwetel Ejiofor, Rachel McAdams, and Benedict Wong are all outstanding and make the movie as good as it is.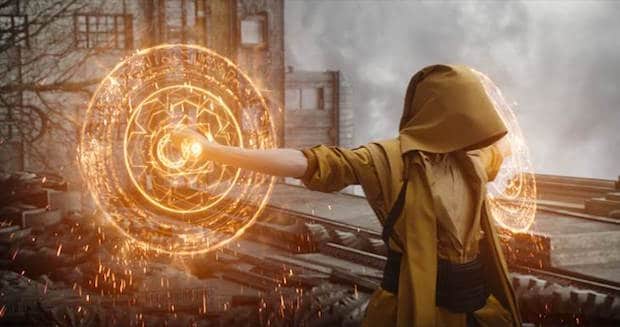 7. It's Magical

Sure, we often seen superhuman powers and amazing abilities in superhero movies, but how often do we see actual magic? It sounds strange to say, but the magic is truly magical and adds a new, different and mystical aura.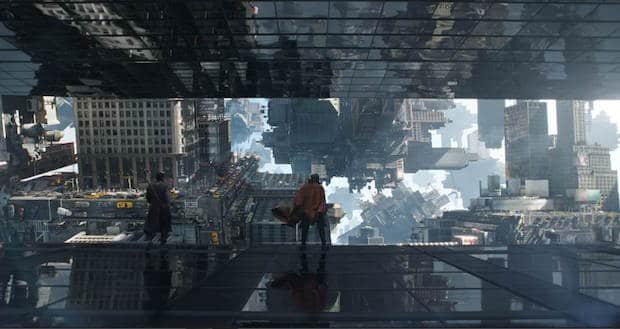 8. The Visual Effects

I already mentioned how the effects are able to bring Steve Ditko's art to life, but they go far beyond that. The entire film is visually astounding. I highly recommend seeing it in IMAX 3D!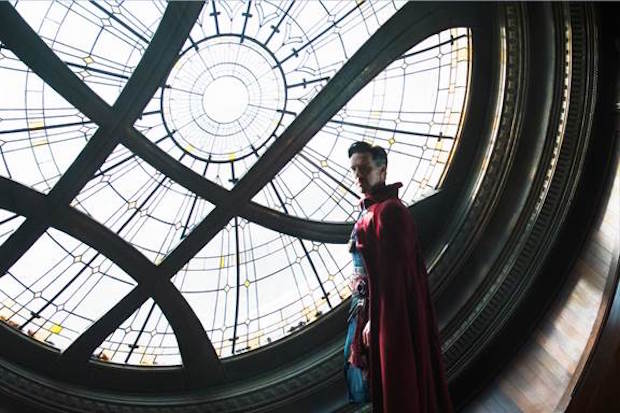 The Blu-ray and Digital releases of Doctor Strange come packaged with over 80 minutes of fascinating, never-before-seen bonus materials, including five behind-the-scenes featurettes, five deleted scenes, hilarious outtakes, part two of the comical mockumentary "Team Thor," audio commentary, and an exclusive look at the future of the Marvel Cinematic Universe.

Bonus Features (Bonus features may vary by retailer. The DVD does not include any bonus materials.):

DIGITAL HD & BLU-RAY:

Featurettes

A Strange Transformation – Open your eye to a new dimension of the Marvel Cinematic Universe, and see how the filmmakers brought one of comic books' greatest characters to life.

Strange Company – Find out what it's like for the cast to work on a Marvel film, and how Director Scott Derrickson engineered one of the most ambitious, imaginative films ever.

The Fabric of Reality – Take a closer look at the movie's extraordinary sets, meticulously crafted costumes and amazingly detailed production elements.

Across Time and Space – Explore the countless hours of dance and fight choreography the actors endured in preparation for their physically demanding roles.

The Score-cerer Supreme – Join Composer Michael Giacchino and a full orchestra during live recording sessions, and experience the movie's mind-bending music.

Marvel Studios Phase 3 Exclusive Look

– Get an early peek at Marvel's spectacular upcoming films, including Marvel Studios' Guardians of the Galaxy Vol. 2, Thor: Ragnarok, Black Panther and Avengers: Infinity War.

Team Thor: Part 2

– See more of the hilarious partnership between Thor and his roommate Darryl in this satirical short.

Deleted Scenes

Strange Meets Daniel Drumm

Kaecilius Searches for Answers

The Kamar-Taj Courtyard

Making Contact

Lost in Kathmandu

Gag Reel

Audio Commentary by Director Scott Derrickson

DIGITAL EXCLUSIVE:

Through the Keyhole: The Science of the MCU

– Discover how Marvel grounds all its films in real science, and explore the connection between science, magic and imagination.

Check out this clip from the bonus features that gives you a deeper peek at it's villain, Kaecilius and the Zealots that follow him. The two deleted scenes show a few darker moments that were cut from the movie and some excellent concept art where you can see how this character was developed.