Take the stress out of the holiday with a delicious meal when you choose a Hy-Vee Thanksgiving Dinner!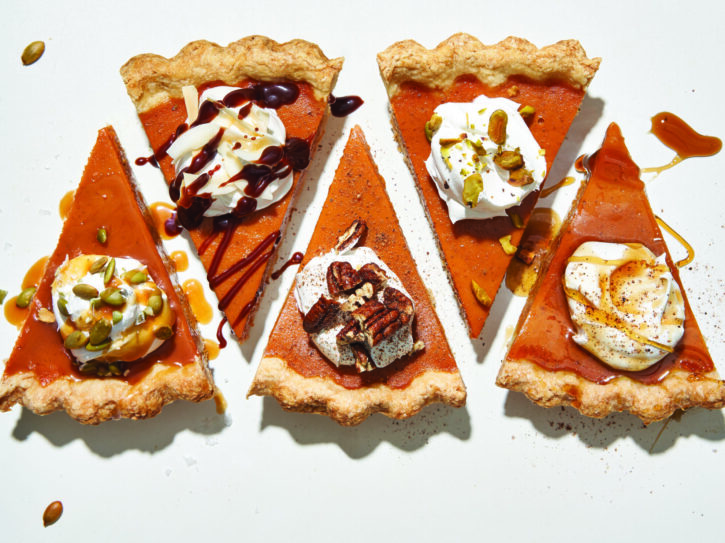 I can count on one hand the number of times I've cooked my own Thanksgiving dinner. OK, I actually don't need any hands because the number is ZERO. You're probably skipping out on the big traditional family dinner this year…which means you'll need to plan, shop, and prepare the meal yourself.
Good news – Hy-Vee is here to help, and it won't cost you an arm and a leg, either! You can use the Aisles Online app to shop and/or order one of their delicious Holiday Meal Packs to help with the meal prep. Take a deep breath and read on. 🙂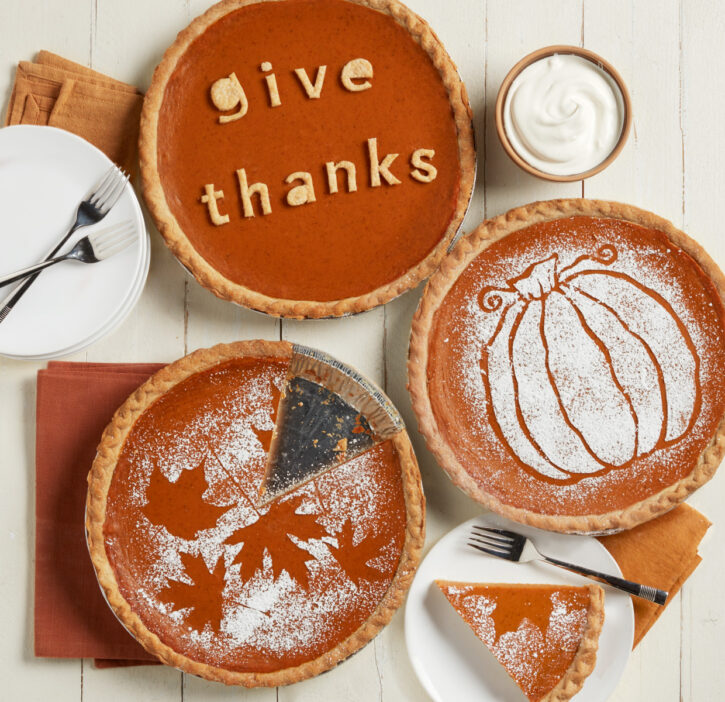 Hy-Vee Aisles Online
If you need to order groceries for pickup or delivery, no problem! Use Hy-Vee Aisles Online or the Hy-Vee Aisles Online app to find most of the same deals you'll find in-store. Just click on this link to get started.
I like that Hy-Vee Aisles Online still lets you pick up some great deals, like their annual Buy a Ham, Get a Turkey special running through November 30. Yup, you read that right! Buy a Hormel Cure 81 whole boneless ham and you'll get a 10-14 lb. frozen turkey for FREE!
Download the Aisles Online app to load digital coupons, see what's on sale, rack up Fuel Saver rewards to save money on gas, and shop from anywhere at any time!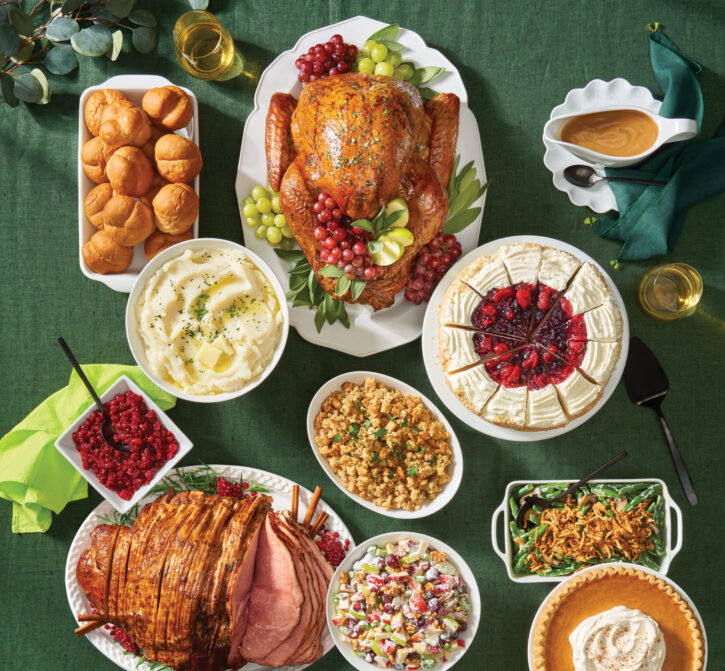 Hy-Vee Thanksgiving Meal Packs
Hy-Vee can help you save time – and minimize stress – with their Holiday Meal Packs. They're not super spendy, either! You can get a ham or turkey dinner that serves four for less than $50. Plus, you can choose from Holiday Meal Packs for 2, 4, 6, or more. See Holiday Meal Packs here.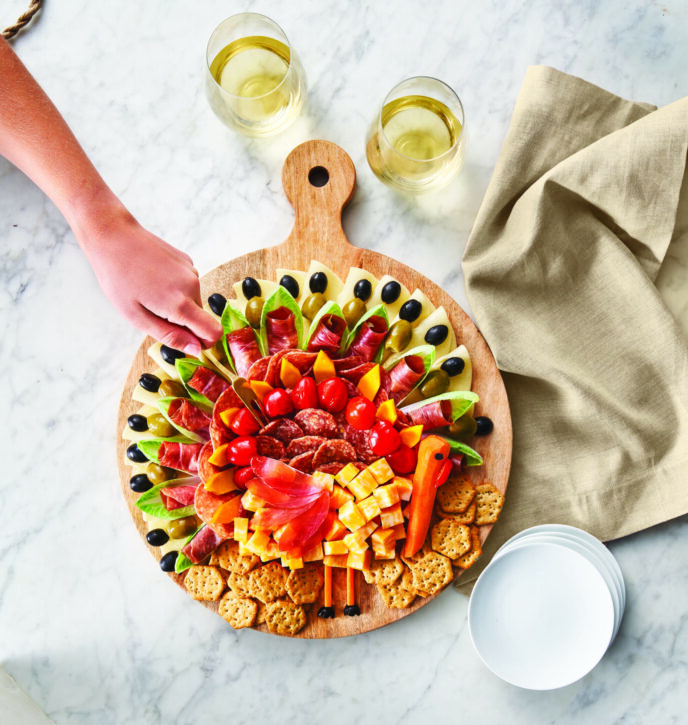 Easy online ordering lets you customize your meal right from home. You can even order delicious party trays, or just a pie (or two or three)! Other meal options include Brunch for 2, 4, or 6; Prime Rib dinners; Bakery Bundles; and Gourmet options including items like a delicious Gourmet Cheesecake Factory Cheesecake – yum!
With all of their meals, all you have to do is reheat according to the instructions. That leaves you time to prepare one of your family's favorite recipes, or just sit back and watch football.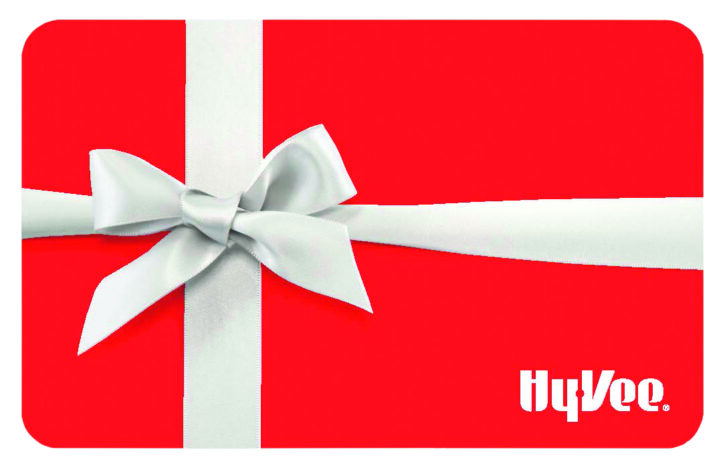 Hy-Vee Black Friday Gift Card Promotion
The perfect holiday gift form Hy-Vee is their Black Friday gift card promotion. On Friday, November 27 ONLY, spend $150 on select gift cards and get a $20 Hy-Vee gift card FREE! Available in-stores only.