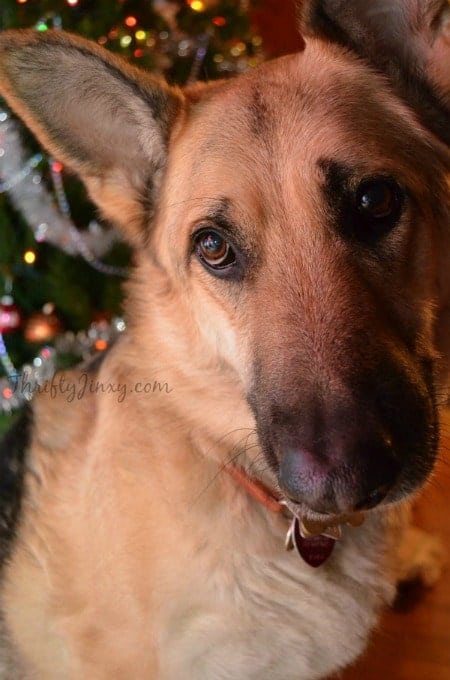 What is your favorite part of the holiday season? For me, like many, my number one favorite thing is having time to spend with family. While a lot of the season is spent in a rush-rush state, once we actually get to Christmas Eve and Christmas Day, I love the opportunity to sit back, unplug an just enjoy the festivities for family. And by family, that of course includes our pets!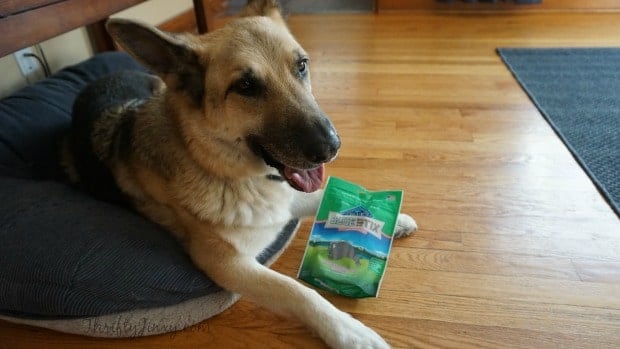 Our pets are an important part of our family. They make us smile (or usually laugh too) every day and are always ready to give us love and affection. Who can ask for more than that? Since they give so much to us all year long, it's great to be able to make them a part of our holiday celebration when we get to the end of the year.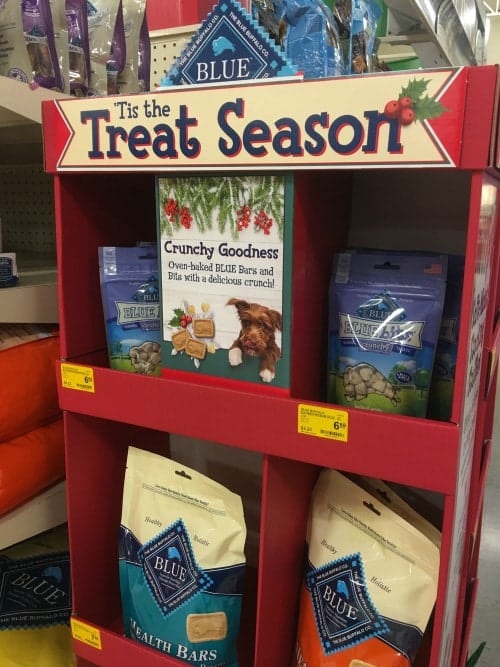 Food is a big part of our family Christmas celebration. On Christmas Eve we have a "feast" where everyone gets to have their favorite foods. Since we are getting Christmas treats, it's only fair that the pets should too! I headed to my local PetSmart store where I found a fun BLUE™ display that was chock-full of treats for dogs and cats from Blue Buffalo™. Of course pets can't get through the holidays on treats alone (bad idea!), but the treat display is conveniently located right next to the full line of Blue Buffalo™ food for pets.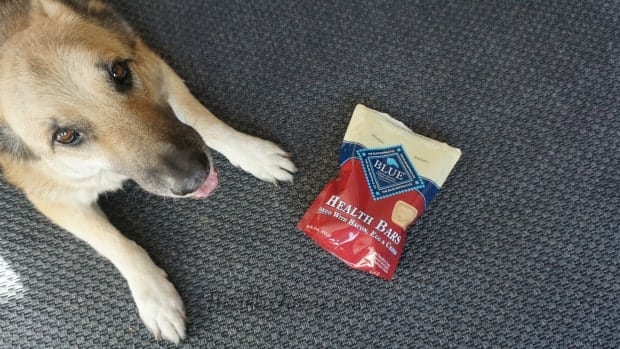 I am impressed by how extensive the Blue Buffalo line is, including a wide variety of types of products and formulas. Both the BLUE Life Protection Formula and the BLUE Wilderness Recipe products offer great benefits for pets:
About BLUE Life Protections Formula:
BLUE Life Protection Formula always features real chicken, fish, or lamb. They use whole grains, garden veggies and fruits and LifeSource Bits®, a precise blend of nutrients that have now been enhanced with Super 7 package of antioxidant-rich ingredients. Importantly, BLUE Life Protection Formula contains no chicken (or poultry) by-product meals, no corn, wheat or soy and nothing artificial and is formulated for all breed sizes and life stages.
About BLUE Wilderness Recipe
Inspired by the diet of wolves for dogs and the wild lynx for cats, true omnivores whose endurance is legendary, BLUE Wilderness is a protein-rich, grain-free food that contains more of the delicious meat your pets love. This line of food is ideal for active pets and pet parents who want a high concentration of meat with no grains.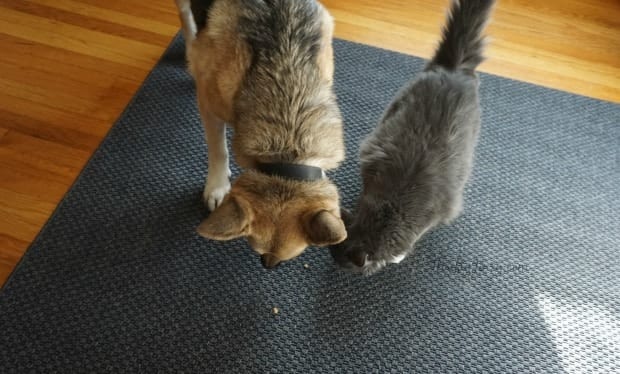 Unfortunately, I couldn't wait to give Toby some of his stocking stuffers early, but there is a bright spot to that. He showed that he knows the true meaning of Christmas by sweetly sharing his treat with his cat brother, Sammy. Good boy!
How do you include your pets in your holiday celebrations?
Visit PetSmart to check out the extensive line of BLUE Buffalo products for your cats and dogs. Not sure which product is right for you? Every weekend BLUE sends their Pet Detectives to your local store to help you make the best decision for your family.
You can also follow Blue Buffalo on Twitter, Instagram, Facebook and visit their web site.
Keep in touch with PetSmart on Facebook, Instagram and Twitter.
This is a sponsored conversation written by me on behalf of BLUE. The opinions and text are all mine.