See how to make your dog's birthday celebration special with food, friends and gifts all focused on your pup!

It's no secret that our dog Toby is a VIP in our family – VERY IMPORTANT PUP! He makes every one of our days better by being a sweet companion, snuggle buddy, guard dog and playmate. Since Toby was a rescue we don't know the actual day he was born (or even the month!) but we do know the day he became part of our family and that's cause for celebration!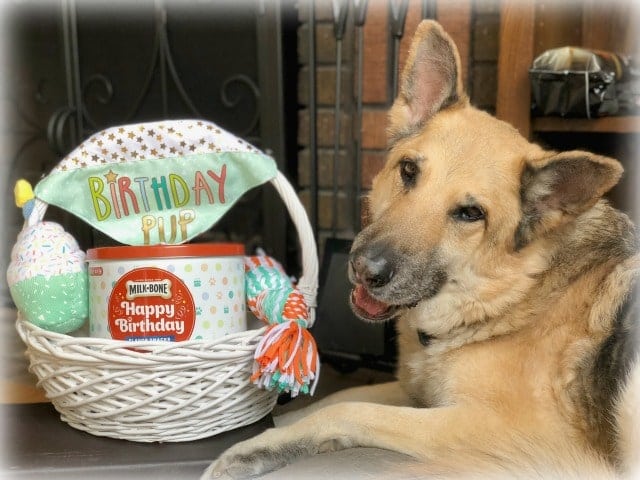 Just like for human parties, there are certain elements that go into party planning that can make any dog's birthday (or "Gotcha" day) celebration special. For Toby, those things include food, fun and friends. See how we're celebrating with Toby and use these suggestions to make your own dog's birthday celebration special.
Plan Your Dog's Birthday Celebration
Birthday Fun for Dogs
Just like people, each dog is different and that means what they enjoy most can vary from dog to dog.
For our dog, Toby, he just loves to play outside – whether it's a game of one-sided fetch (he hates to return the ball) in the yard or a walk to explore the neighborhood, time together outside makes any day special for him.
For a summer birthday, you can set up a kiddie pool aka a doggy pool for splashing fun and cooling off.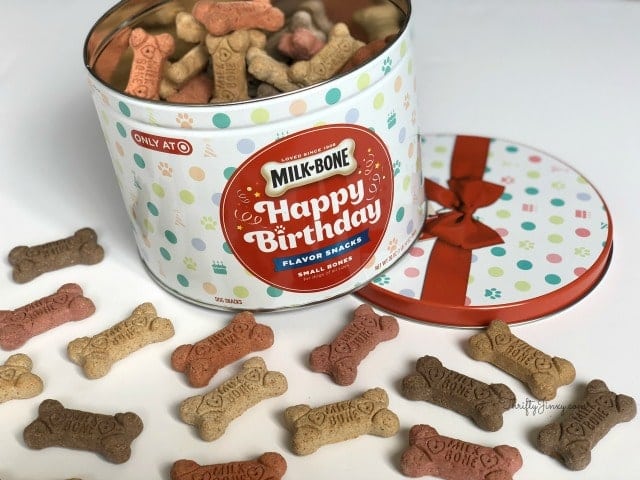 Dog Birthday Party Treats
A special day deserves special treats, so I was so excited to see the super cute Milk-Bone® Happy Birthday Canister available at Target for a limited time only. It includes an assortment of 5 delicious, wholesome flavors: bacon flavor, beef flavor, chicken flavor, sausage flavor, and turkey flavor, all in an adorable metal birthday canister.
It even has a gift tag printed on the top of the can to personalize the gift for your dog. And, like all Milk-Bone treats, they're made in the USA.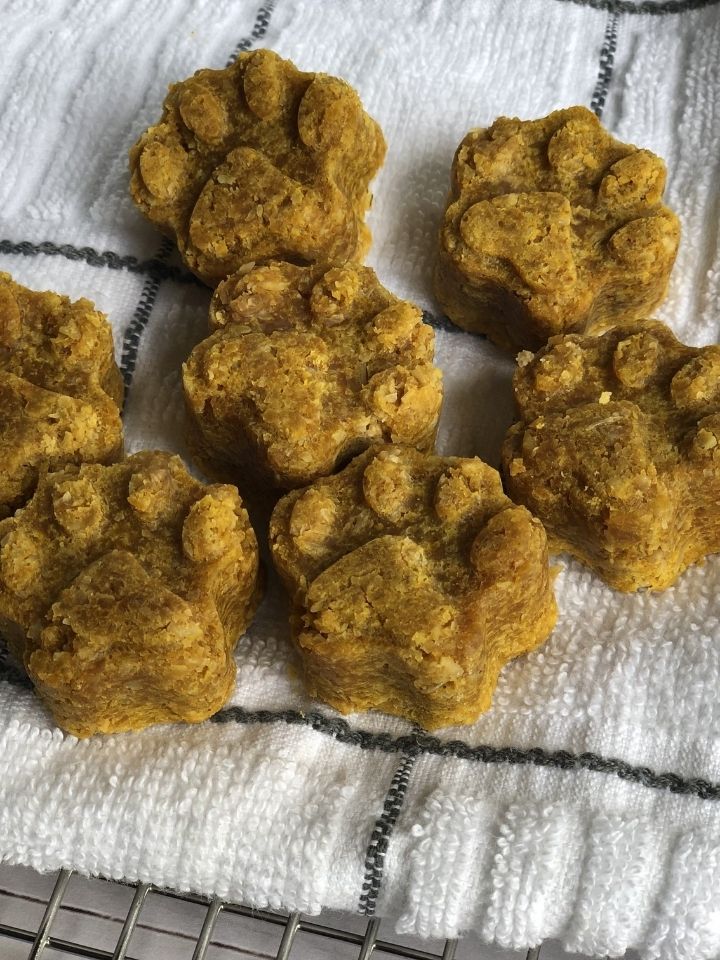 If you're looking to make some homemade dog birthday treats, try one of our recipes: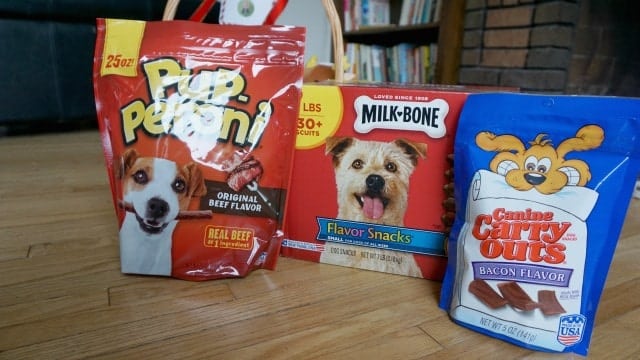 To add some variety to your party treats, add Pup-Peroni and Canine Carry Outs to the mix. With real beef as the #1 ingredient, Pup-Peroni has a mouthwatering aroma dogs like Toby simply can't resist. They are perfect birthday or any time treat!
Dogs love the food that comes home in a doggie bag and you can treat him with that experience with Canine Carry Outs Bacon Flavor chewy snacks for dogs! They are made with real bacon that gives them a delicious aroma and chewy texture that dogs love. They're also made in the USA.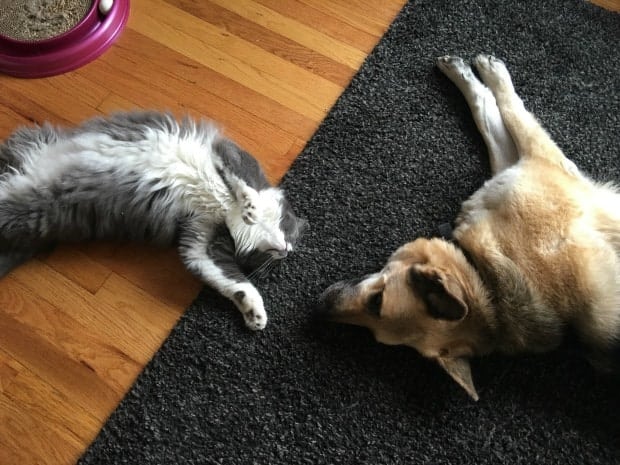 Friends Make It More Fun
What's a party without guests? It's time to gather up the friends and family. Toby loves to be surrounded by the people and animals who love him. People-wise he goes nuts for me and my husband, of course, but gets even more excited when my nephew or my mom come over. He is also a big fan of our next door neighbor – he's a good judge of character. Animal wise, Toby loves his cat brother, Sammy. They are the best of playmates!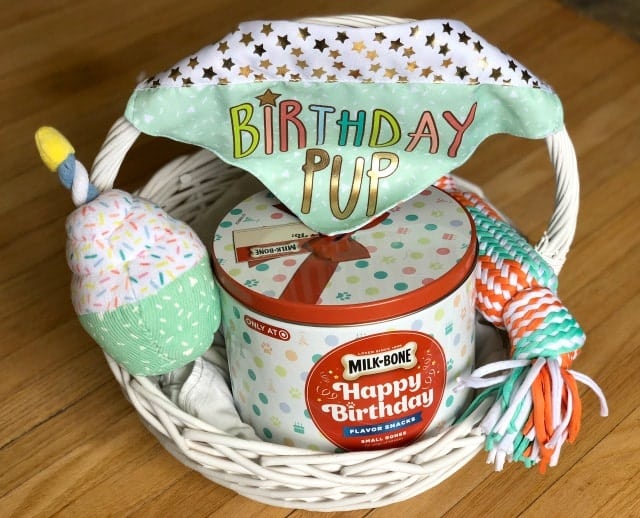 Gifts for the Birthday Pup
Presents are a great addition to any celebration and Toby agrees! He just LOVES getting a new toy. I found these adorable Boots & Barkley birthday themed toys and bandana at Target, right next to the Milk-Bone® Happy Birthday Canister. I think the cupcake toy is particularly cute and Toby was quick to claim it as his own.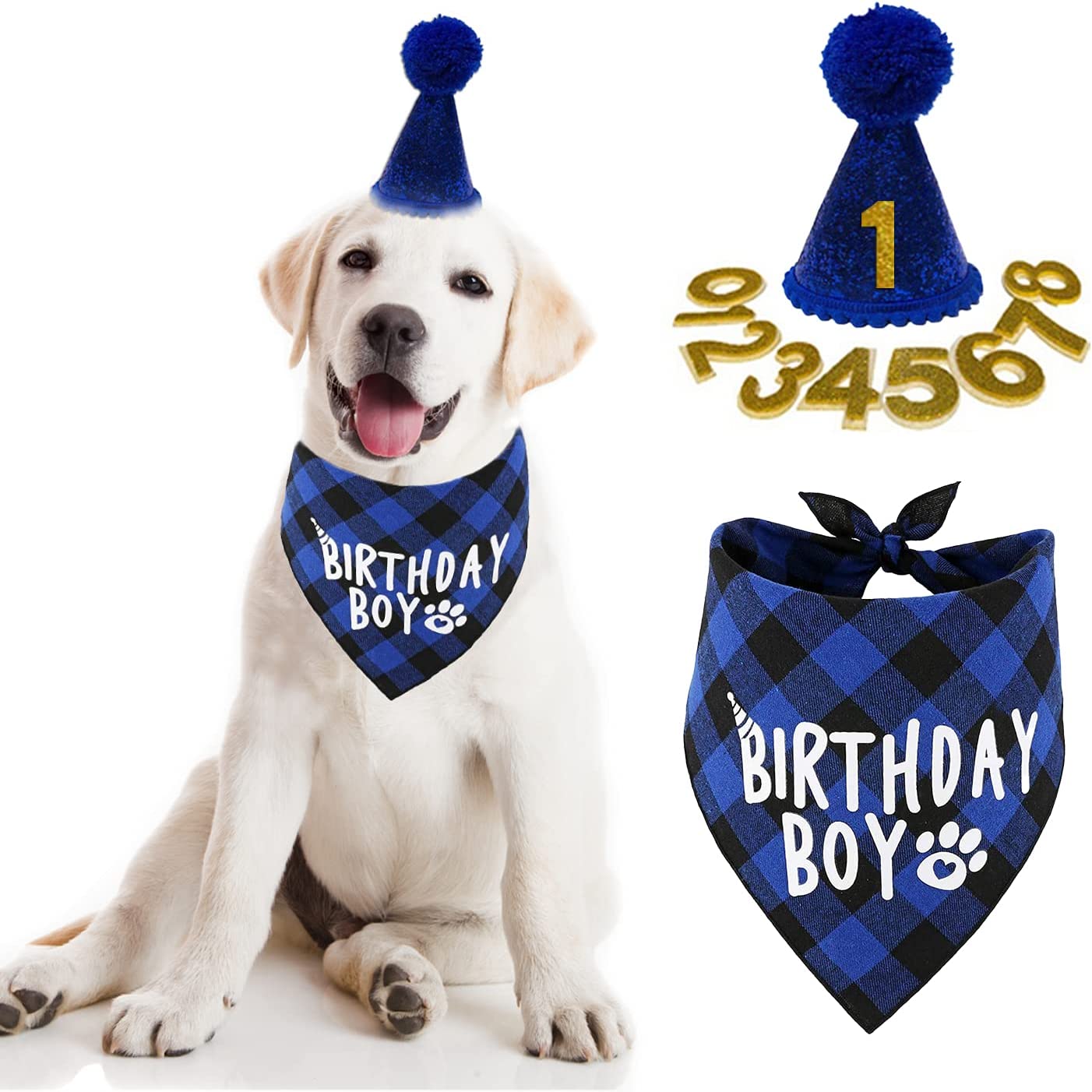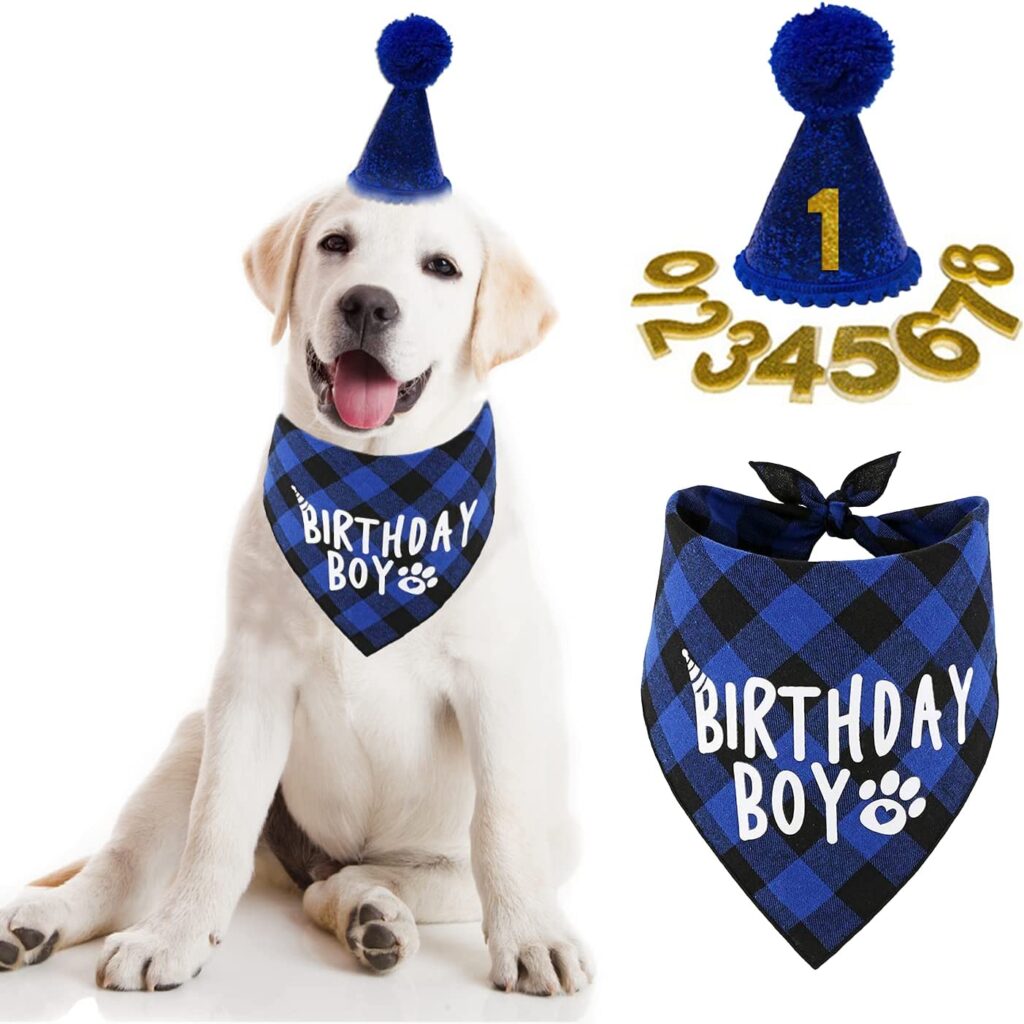 It's time to celebrate!