I have received information and materials from ©Johnson & Johnson Consumer Inc. 2017.The opinions stated are my own. This is a sponsored post. #ForWhatMattersMost #CollectiveBias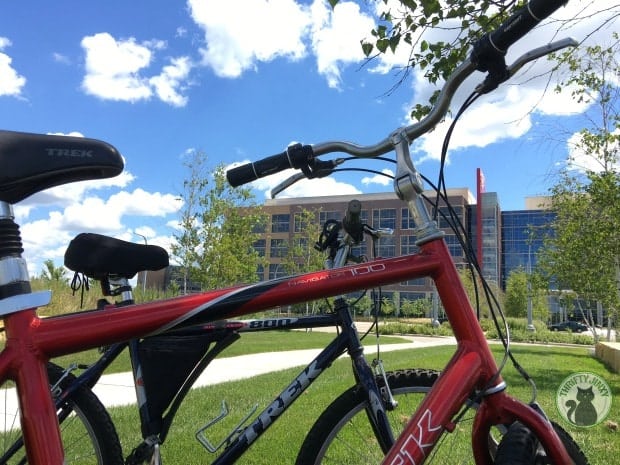 Yesterday we had what felt like our first "real" day of summer. It kind of caught us by surprise because it felt like we barely had any spring, which just happens to be my favorite season. It's a pleasure to finally get to do things that aren't possible during our cold winters – things like biking, gardening, hiking, and just spending time outdoors. Unfortunately, the excitement of finally being able to do these outdoor activities can lead to OVER-doing it and all the associated aches and pains that accompany that overexertion. That's why I find it helpful to keep TYLENOL® 8 HR Muscle Aches & Pain on hand.
Biking is one of our very favorite spring and summer activities. But, after having the bikes up in the rafters of the garage for so many months of winter, I always seem to forget which important things we should bring along on our first bike ride. To make it easier for myself (and maybe help a few new bikers out there), here are a few essentials to pack in your spring biking "toolkit":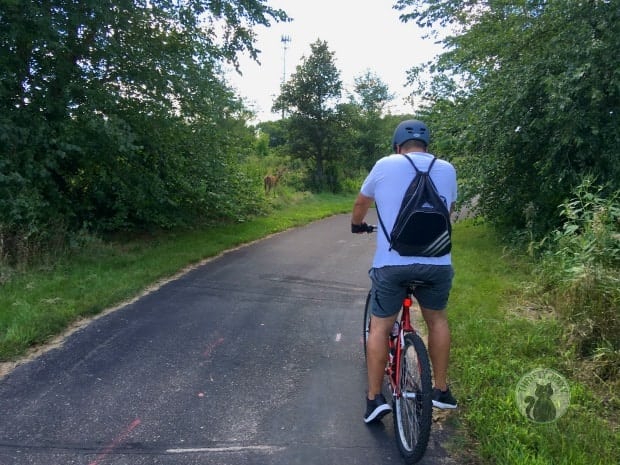 Make a Spring Biking Toolkit:
Sunscreen:
It's important to protect your skin from the sun! Ideally, sunscreen should be applied 30 minutes before going outdoors, but if you plan to take a long ride, take the sunscreen along to reapply.

First Aid:
Hopefully this is one item you won't need during your ride, but it's always good to be prepared! Pack a small first aid kit with basics like bandages and antiseptic cream.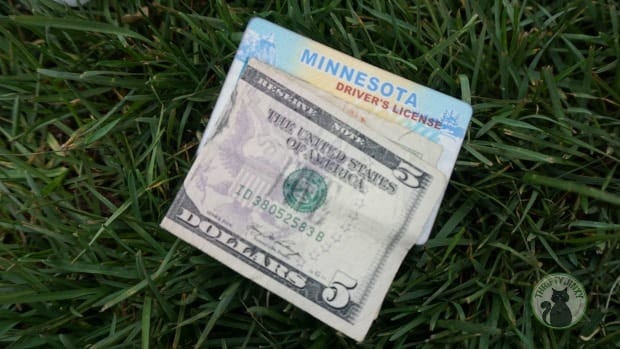 Money and ID: 
You never know when you might ride past an ice cream truck and decide you REALLY want ice cream! It's good to have a few dollars on hand for unexpected stops. You should also carry ID in case of emergency, as well as a debit or credit card in case you have a big emergency that requires a bike repair or the need for an alternate way to get home.
Mini Tool Kit:
Just in case you have a problem with your bike, it's a good idea to have a few basic tools along. For short rides you should be good with a patch kit, small hand pump and a multi-tool.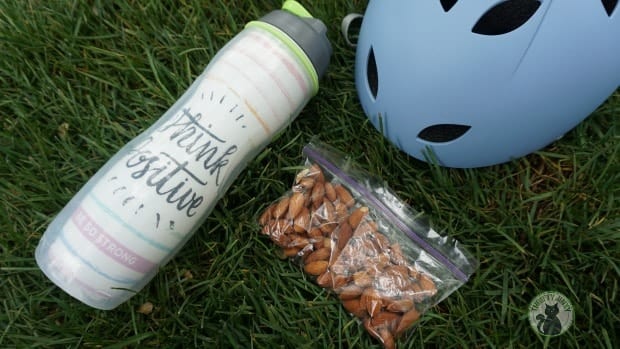 Water:
Stay hydrated! It's a good idea to drink water an hour before your ride, but bring water on your trip too. I personally like an insulated bottle that helps to keep the water cool. I start out with a few ice cubes inside to maximize the cold factor.
Snacks:
We always like to stop halfway through our ride for an extended break and a snack. Foods like nuts, dried fruits and granola bars all travel well on a bike and can give a little extra energy boost as well.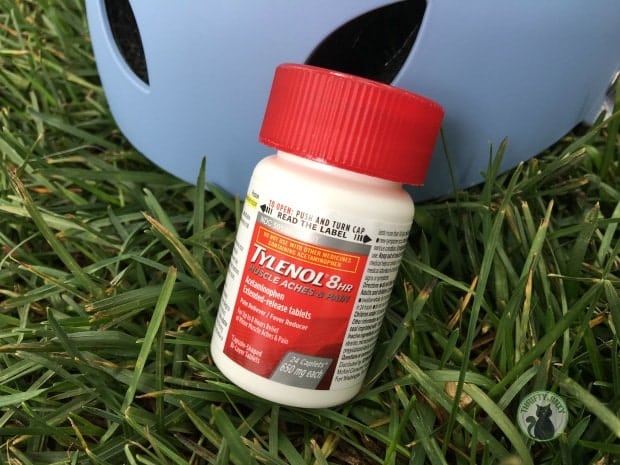 Pain Reliever:
Don't let the possibility of pain stop you from your bike ride! Take control of your muscle pain and take back your day. TYLENOL® 8 HR Muscle Aches & Pain temporarily relieves minor aches and pains. By keeping it right in your bike toolkit you can take it at the first sign you feel it is necessary.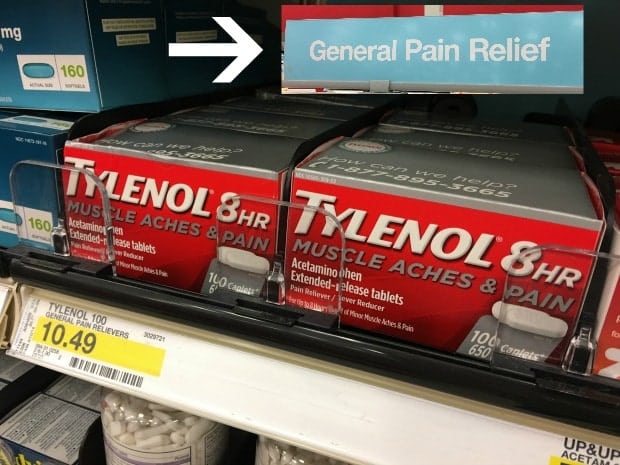 I bought my TYLENOL® 8 HR Muscle Aches & Pain at Target where they are currently offering a special offer! Buy 2 of the following products and get a $5 gift card:
Extra Strength TYLENOL® – 100 ct or 225 ct
TYLENOL® 8 HR Muscle Aches & Pain – 100 ct
Extra Strength TYLENOL® Rapid Release Gels – 100 ct or 225 ct
Maybe that $5 Target gift card should go into your tool kit too. You never know when you might want to make a Target run!
What are YOUR favorite outdoor spring and summer activities?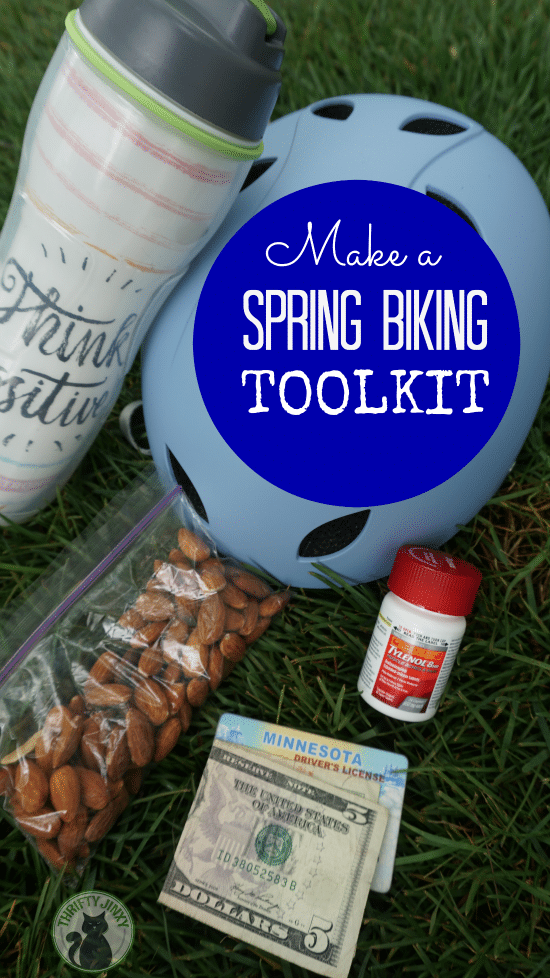 I am not a medical expert, and this post is not medical advice. Always seek the advice of your physician or other qualified health provider with any questions you may have regarding a medical condition. ©Johnson & Johnson Consumer Inc. 2017. The third party trademarks used herein are trademarks of their respective owners.