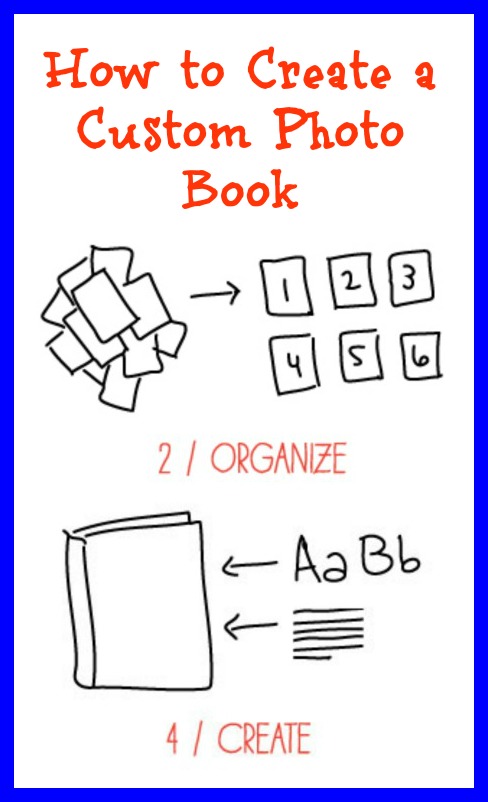 We often see some great deals on photo books, but if you have never made them before or don't think you're the "creative type", making one for the first time can be a bit intimidating.  Blurb has made the thought process easier by giving you this easy step-by-step guide on how to make a photo book:

Select your favorite shots from your computer. You can always add more photos when you actually make your book, but a little pre-editing can ease you along.
Organize your shots in the way you want them to appear. Be sure to name image files in order as well, so that when you upload them, you'll be able to flow images in according to file name. (Example: 2013BestMomentsBook.1.jpg)
Download Blurb's free book-making tool, BookSmart

Choose your book size, name your book, and choose your default layout type.
.
Upload your photos. You can easily rearrange them once they're in the layout.
Play around a little. Alternate layouts depending on the event or number of photos you want to see per page. Mix it up a little.
Once complete, be sure to do a solid proof. And better yet, get it in front of another pair of eyes. Fix any typos or mistakes.
Order your Blurb book! Don't forget to enter coupon code SWEETDEAL to Save 25% on print book orders $50+.

Enjoy your book!
Disclosure: This post contains affiliate links that help support our site with no additional cost to you. See our complete disclosure policy here.