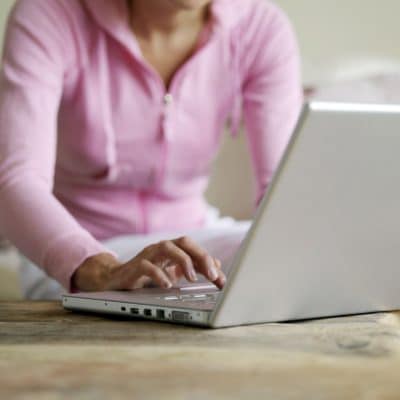 No matter what time of year it is, a little extra cash can come in handy. As we near the end of the year and holiday shopping and end-of-year expenses come into view, it's even more helpful! One of the most fun and easy ways to make money from home is to complete online surveys! Not only can you earn cash or store gift cards, but you're also giving input that helps decide how products and services are created.
The trick to doing well with online surveys is to know which companies to sign up with. There are hundreds of survey sites out there, but many are basically scams that offer little if anything in the way of rewards and basically just require you to sign up for trial offers – not cool! I highly recommend you work only with legitimate research companies like Opinion Outpost.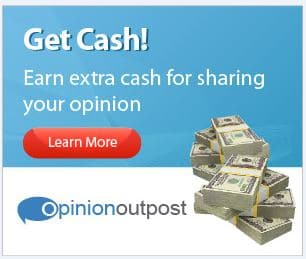 Why should you sign up for Opinion Outpost?
It's easy: Opinion Outpost members have the opportunity to make money by taking surveys online. These online surveys can be taken at home on the couch, in between classes at school, or anywhere else with an internet connection. Take surveys to earn points, and turn those points into cash. Take one or take a bunch; it's really up to you!
It's safe: Opinion Outpost is one of the most reputable brands in the business because they value their members' safety concerns. You can earn cash or other survey rewards for your opinions without turning over too much personal information, keeping things private and secure. It's free to sign up, no credit card required!
It's fast: You'll earn points for each survey you complete. Turn your points into money or gift cards to buy yourself or a loved one something nice, or save them up for larger purchases. With a low minimum redemption level, you'll be claiming rewards in no time.
With Opinion Outpost, members earn cash or gift cards to popular brands like Amazon.com* from home or on the go, and users automatically earn entries in Opinion Outpost's $10,000 quarterly prize draw** each time they take a survey.
Taking paid surveys online through Opinion Outpost is perfect for students, for stay-at-home parents, or really anyone looking to earn some extra cash. Sign up today!
*Amazon.com is not a sponsor of this program. For complete gift card terms and conditions, see www.amazon.com/gc-legal. All Amazon ®, ™ & © are IP of Amazon.com, Inc. or its affiliates. No expiration date or service fees.
**NO PURCHASE NECESSARY. Open to legal residents of the 50 United States (D.C.) who are eligible to participate on a Survey Sampling International Panel and meet the minimum age requirement for the respective Panel. Quarterly drawings; enter by December 31, 2017 to be included in next drawing. To enter and for Official Rules, including odds, mail-in method of entry, and prize descriptions, visit here. Void where prohibited.