#DogGoneBreath #ad #CollectiveBias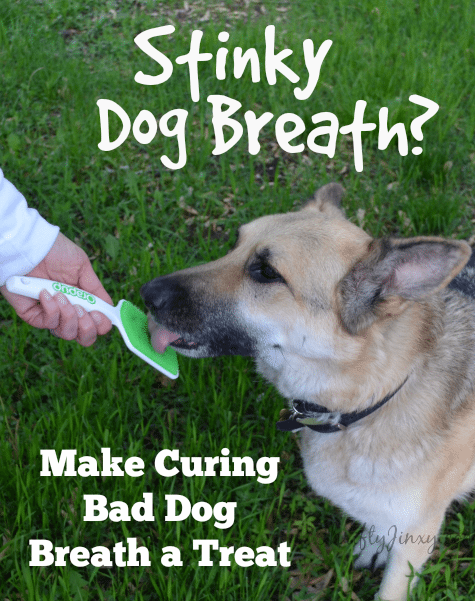 My dog Toby is SUCH a big sweetheart! While the UPS guy, mail carrier and basically anyone else who comes to our front door would say he is a fierce monster, anyone who has met him in person knows that he is definitely a lover and not a fighter. He always wants to be right next to us – basically as close as possible. I know he would love to crawl right up into our laps, but that isn't such an easy feat with a German Shepherd.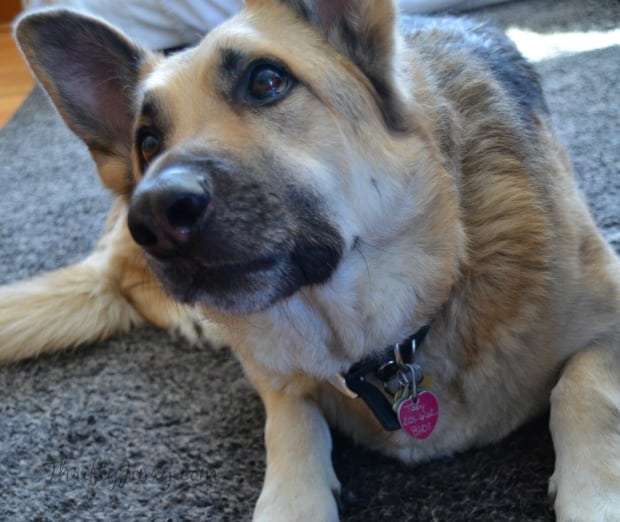 The other way Toby shows his affection is by licking. I mean he licks a LOT. Since I love him I don't mind his slobbery kisses now and then as long as he doesn't surprise me when I'm bending down and get me on the mouth. Even as a big dog lover I think that's gross. The other thing that is gross is bad dog breath!! While I have met plenty of people with bad breath, bad breath for dogs seems even more common.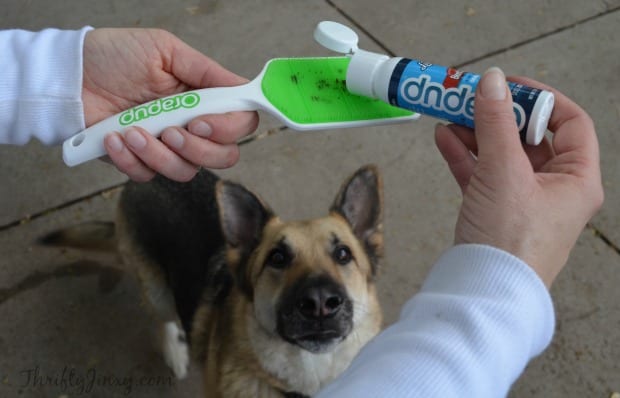 One of the sources of bad breath in dogs is bacteria on the tongue. A good way to get rid of the bad breath is to get rid of that bacteria. We recently tried Orapup, a unique brush designed to improve pet breath without a toothbrush. The brush has soft, micro-pointed bristles that reach deep down in the crevices of the dog's tongue to remove that smelly bacteria. You might be wondering why a dog would WANT to lick a brush. Well, that part is easy – you make it taste good!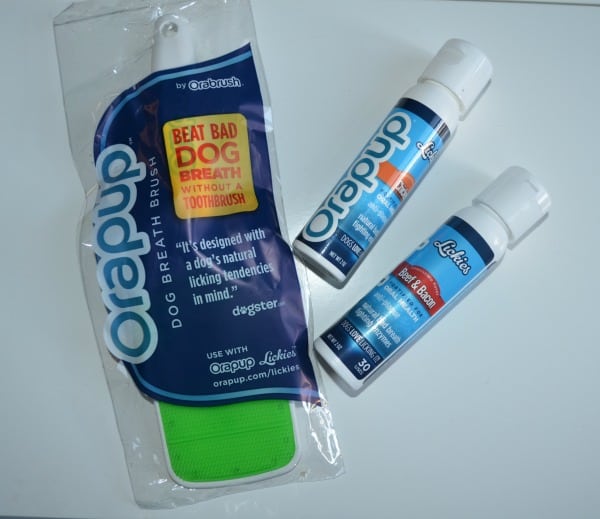 Lickies is the liquid you add to the Orapup brush to make it irresistible. An Orapup Starter Kit comes with the Orapup brush along with a bottle of Beef and Bacon Lickies. There is also a Chicken flavor. Even my picky dog wanted to lick it up!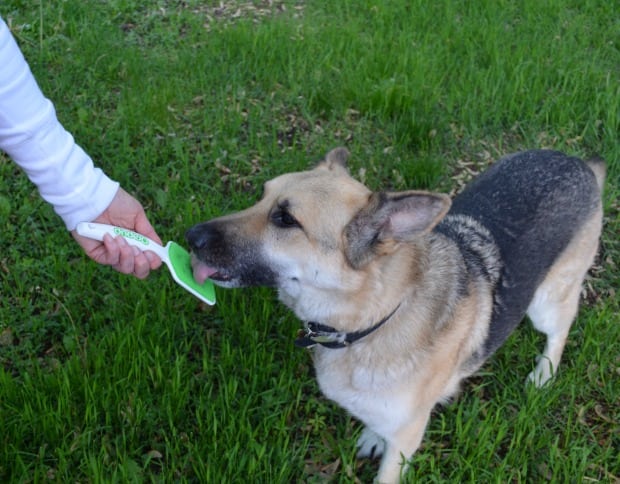 Check out this Orapup video for more info:

For more information, you can follow Orapup on Facebook, Twitter and Instagram.
What do you love about YOUR pet?