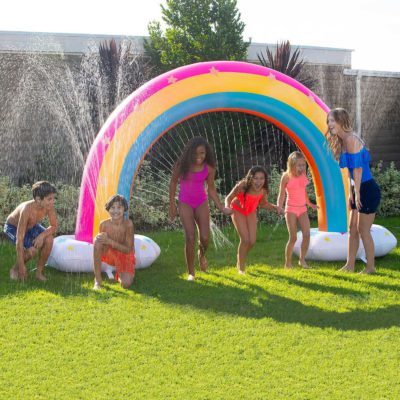 Spring has sprung, and it's time to start thinking about ways to keep cool at home this summer. (Let's just pretend the blizzard we're supposed to get later this week just isn't going to happen, mmmkay?)
Right now you can get this HUGE Magical Rainbow Sprinkler for just $29.98 at Sam's Club, both in-store and online! Note that if you don't have a Sam's Club membership, you'll pay a 10% non-member surcharge (so your final price will be $32.98).
Looking for the ultimate summer water toy to keep your kids entertained outside all summer long? This giant Magical Rainbow Sprinkler is the perfect choice for a home garden party or backyard games. Safe and easy to set up, this sprinkler will help cool the summer heat and inspire hours of exciting play for kids ages 6 and up.
Get yours HERE!