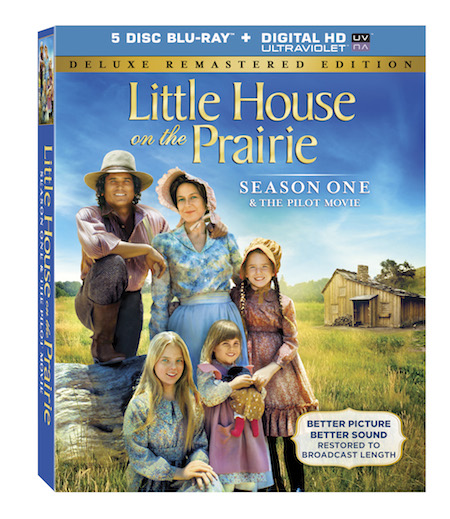 When I was a little girl, Little House on the Prairie had to have been one of my very favorite TV shows.  By the time it came on the air, I had already read many (or maybe all) of the Laura Ingalls Wilder books and was so excited to see them brought to life right on my own TV.  Not to mention the face that the show was set in Minnesota and I LIVED in Minnesota – I thought that was just amazing.  I know that the show was a favorite of many kids, not just those in Minnesota of course, and so does Lionsgate Home Entertainment, who is making available a remastered edition of the first season of Little House on the Prairie available for the very first time.
Today, March 25,  Little House On The Prairie – Season One Deluxe Remastered Edition arrives on Blu-ray (plus Digital HD UltraViolet), DVD (plus Digital Ultraviolet). To celebrate the 40th Anniversary of the pilot movie premiere, the beloved series has been completely restored and remastered and will be available in high definition for the first time from Lionsgate Home Entertainment and NBCUniversal Television Consumer Products.  First introduced to American families in March of 1974, the show remained a top-rated series throughout its nine season run and garnered 17 Emmy® and three Golden Globe® nominations along with two People's Choice® Awards.  "Little House on the Prairie" was produced by NBC in association with multiple Emmy® nominated and highly successful television producer Ed Friendly.  The show remains one of television's most meaningful TV series and now loyal fans along with new viewers will be able to discover the Ingalls' unconquerable courage as they strive to build a better way of life.
Not seen since their original TV broadcast, all twenty-four season one episodes are now presented complete and uncut, newly restored and remastered for optimal picture and sound quality. Plus, you'll discover where the "Little House on the Prairie" TV legend began—with the original, full-length pilot movie that introduced the Ingalls family to millions of viewers around the world.
Michael Landon and Melissa Gilbert both earned Golden Globe® nominations for their unforgettable roles as Charles Ingalls and Laura Ingalls in the inspiring story, based on Laura Ingalls Wilder's best-selling and much-loved "The Little House on the Prairie" book series which chronicles the dramatic, gripping adventures of a young pioneer family's struggle to build a new life for themselves on the American frontier of the 1870s.  Relive all the heartwarming adventures from season one—from the arrival of Charles Ingalls and his family in Walnut Grove, through the building of a new home and friendships to battling for their lives against a vicious blizzard.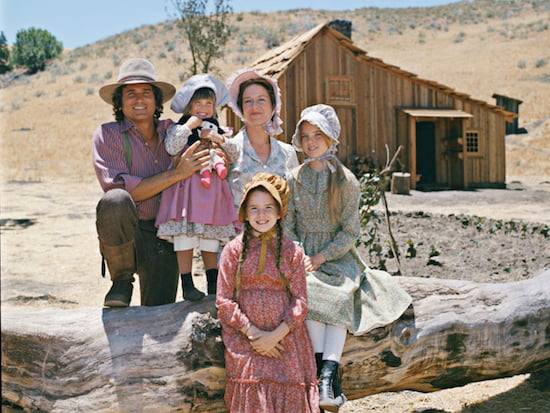 Little House On The Prairie – Season One Deluxe Remastered Edition includes all twenty-four original broadcast length episodes of the premiere season, plus the 96-minute pilot movie. Packed with over 21 hours of content, the Season One set also includes all-new special features including the original screen tests and part one of a newly created six-part documentary that takes a historical look back at the acclaimed series. These treasured Little House On The Prairie – Season One Deluxe Remastered Edition Blu-ray and DVD collections will be available for $38.99 and $29.98, respectively.
Reader Giveaway:  One lucky Thrifty Jinxy reader will win the Little House on the Prairie – Season One Remastered Edition on 6-disc DVD set. To enter, just complete the entry form below by 11:59pm ET on 4/15/14. Good luck!