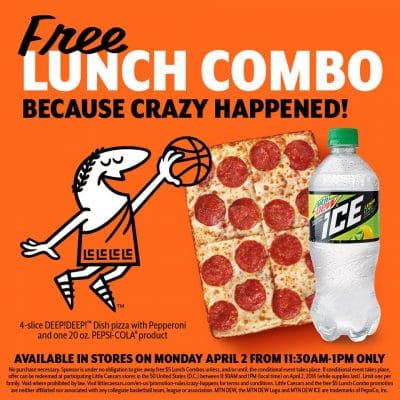 For the first time in March Madness history, a #16 seed beat a #1 seed in the first round! Because this happened, Little Caesars is giving out a FREE Lunch Combo on Monday, April 2nd from 11:30 am – 1 pm, no purchase necessary.
The lunch combo includes a 4-slice Deep!Deep! Dish Pepperoni Pizza and a 20-oz Pepsi product. There is a limit of one per family while supplies last. To qualify, you must place your order no later than 1 pm local time.
This is happening at participating restaurants only, so you may want to call your chosen location ahead of time to be sure you're not waiting your time.