This is a sponsored post written by me on behalf of LG for IZEA. All opinions are 100% mine.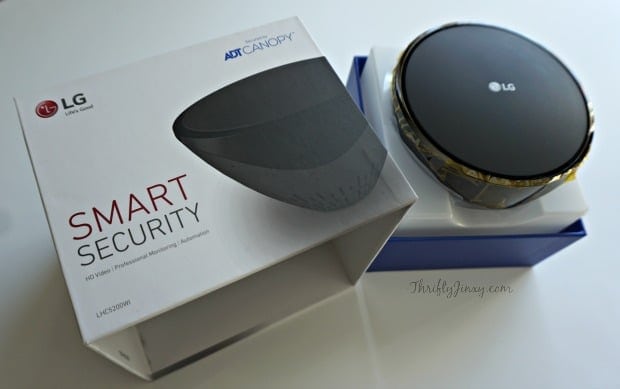 I feel fortunate that I work at home and am able to spend most of my time in my house. I feel secure when I'm here – how could I not with my German Shepherd Toby hanging out with my every day?!? But, maybe because I do spend so much time at home, I get a bit anxious when we leave it unattended, especially with our precious pets inside. While Toby makes me feel safe when I am at home with him, I'm not going to expect a dog to be responsible for the house when we are away. I mean, come on – he is smart, but he's still a dog! That's why I was excited to try LG Smart Security. I wanted to be able to monitor my house and, better yet I read that LG Smart Security would also let me take action, if necessary.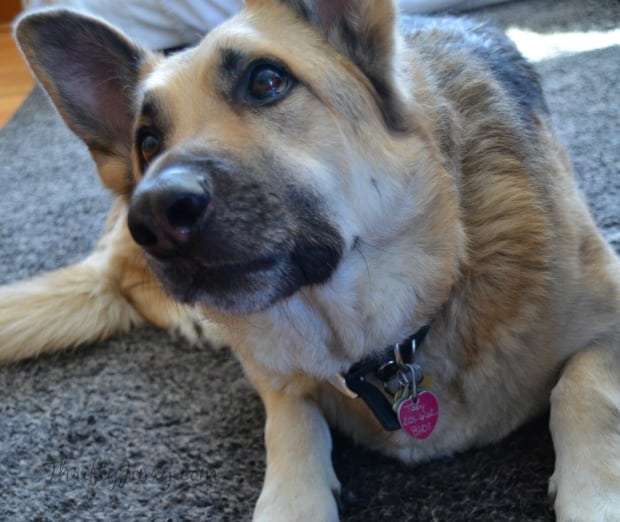 LG Smart Security is an easy-to-use plug-and-play security monitoring solution and home automation system. It lets you monitor and secure your home via a smartphone app – ADT Canopy™. The system has multiple features to keep your home safe and give you pice of mind. They include: ADT Canopy™ Mobile App: Using the mobile app (available for both Android and iOS), it is super easy to check on your home. You can view a live video feed of your house, or even view previously recorded footage with a free 60-day trial of the ADT Secure Video Storage and Intrusion Detection bundle that comes with purchase of LG Smart Security, monitor the temperature and humidity in your home, change security modes and more.
I like that the video mode lets me take a peek inside my house to see how the pets are getting along or if they are getting into trouble! The two-way intercom even lets me hear what's going on and talk to my pets too, which freaks them out a little bit, but I still think they like to hear my voice. It's also helpful if my Mom is stopping by to take care of the pets. I can talk back and forth with her via the intercom and give her instructions like where to find the back-up pet food bags. Full HD Video: I mentioned the video feed already, but didn't mention that it is Full HD? This feature also lets you set up custom alerts that will notify you via email or push notifications on your phone.
5-Megapixel Camera: With a 5-megapixel camera, the LG Smart Security can captures 1080p pictures and even zoom in. With a 130-degree field-of-view, it's able to virtually capture a whole room with only minimal image distortion. Home Health Monitoring: With the Home Health Monitoring feature you can remotely monitor interior conditions like temperature and humidity and change them from your mobile app if necessary. You'll also get a warning text if levels change drastically to alert you of a potential problem.
Smart Home Central Hub: You can use the LG Smart Security device as a central hub to control your other smart home devices like lights, locks and thermostats – all via the ADT Canopy™ app. With Z-Wave support, you can add contact sensors to doors and windows to provide extra security, and add smart outlets for programming and scheduling when your lights turn on and off. In the future even more connectivity is being planned.
Optional Professional Monitoring Secured by ADT Canopy: If you're looking for even more protection and peace of mind, you can subscribe to ADT Canopy for LG Smart Security on a month-to-month basis. There is no long-term contract and no penalties for cancelling the service. You have the option of two ADT Canopy services: Intrusion Detection and Secure Video Storage. Intrusion Detection offers 24/7 professional security monitoring and if an alarm is triggered by the camera detecting motion, it will alert emergency personnel. It also offers the capability to remotely arm or disarm the security device from anywhere via your app. Once an alarm is triggered, ADT will call you for verification and if nobody answers, they will dispatch first-responders. The Secure Video Storage feature lets you access stored video content with the choice of either a seven or 30-day history package.
I'm happy that LG Smart Security was so quick and easy to set up. It took less than 5 minutes total from finding a place to keep it in my house, to installing the app to connecting the two. What took the longest was remembering the password to my home network! I'm also happy that the LG Smart Security device is so small. It takes up just a tiny footprint on the edge of a bookshelf.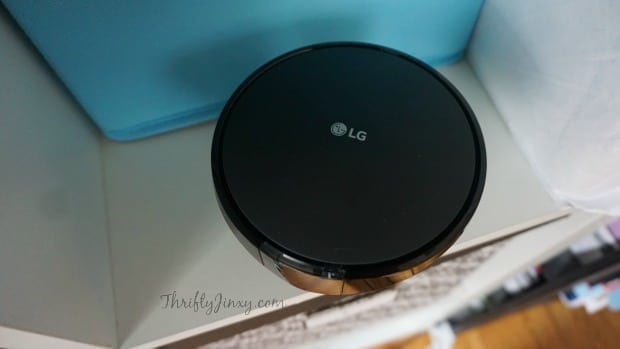 With LG Smart Security I can now have more piece of mind when leaving our home unattended whether it's for a day or a week-long  trip. Not only can I feel more secure about the house itself, but about the safety of my furry friend inside it.